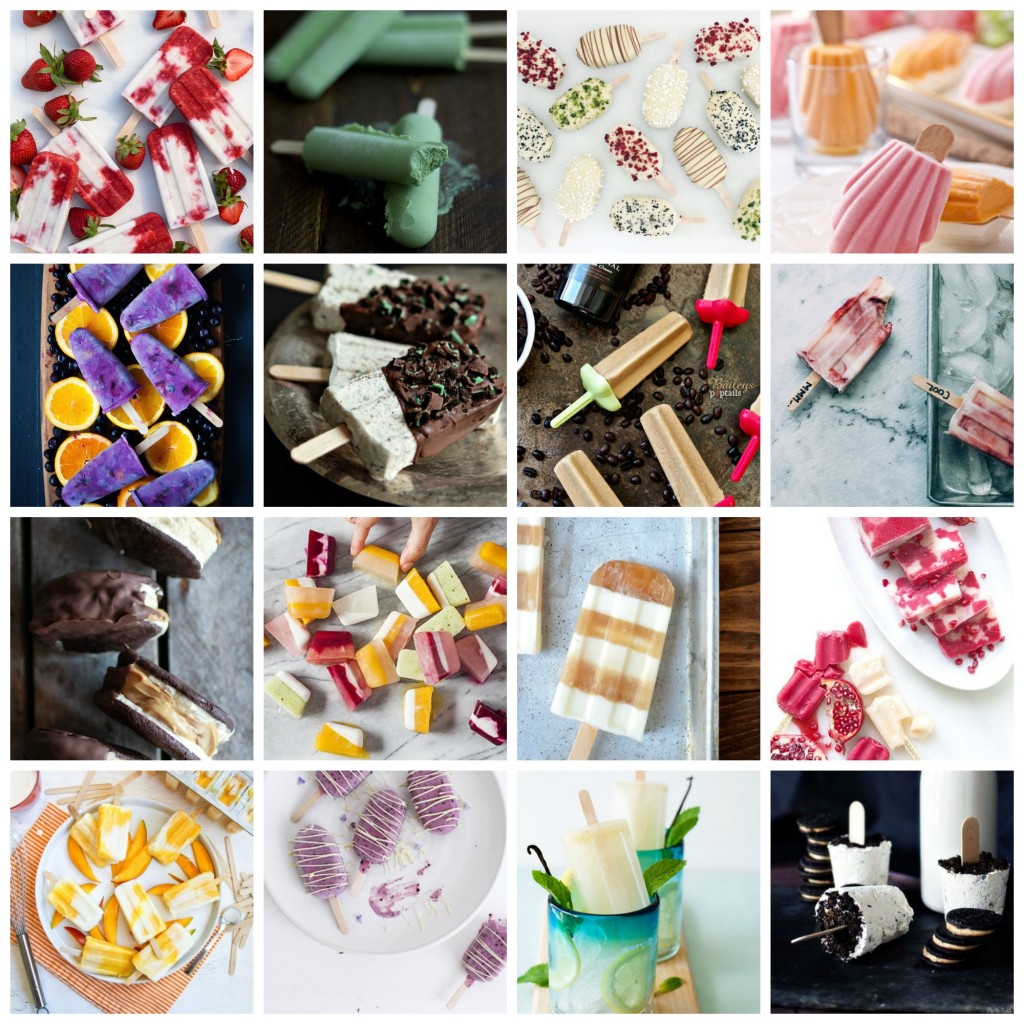 One of the things I like the most about summer time is trying out different ice pops. When my husband and I moved in together (over a decade ago), we bought an ice cream maker. Truth be told, we never used it much, but this summer I'm about to change that.
With two ice cream loving kids in the house (+ friends), we need and want to step it up a bit. We all want to get creative and try out as many different homemade ice popsicles as possible.
Our daughter (our little foodie in the making) loves to bake and cook and she would love to make more ice cream as well. Last year, she made the most delicious raspberry/white chocolate ice pops and we've picked out a few recipes to get us started this summer as well.
Here are the 16 ice cream recipes, shown in the collage, to get your summer started:
1. Roasted Strawberries and Cream Popsicles
2. Green Tea Coconut popsicles
3. Små hindbærispinde (Recipe in Danish)
4. Madeleine popsicles
5. Blueberry and orange icy pops
6. Mint Chocolate Cheesecake Popsicles
7. Baileys poptails
8. Blackcurrant Caramel Yoghurt Ice Pops
9. Ice cream sandwiches – couldn't find this recipe, but you can try this one instead.
10. Fruity Striped Ice Cubes
11. Chai Tea Latte popsicles
12. Pomegranate & grapefruit sorbet terrine
13. Mango Lassi popsicle
14. Små blåbærispinde med skyr (Recipe in Danish)
15. Vanilla Mint Lemonade pops
16. Cookies & Cream popsicle
I've collected quite a few recipes on my Pinterest board – A Foodie Moment – however, the ice cream recipes are mixed with all sorts of other recipes. But I promise you, the search will be worth it. Check it out for even more ice cream inspiration.
If you've got some delicious recipes please share them with us in a comment below.
Have a fantastic day <3