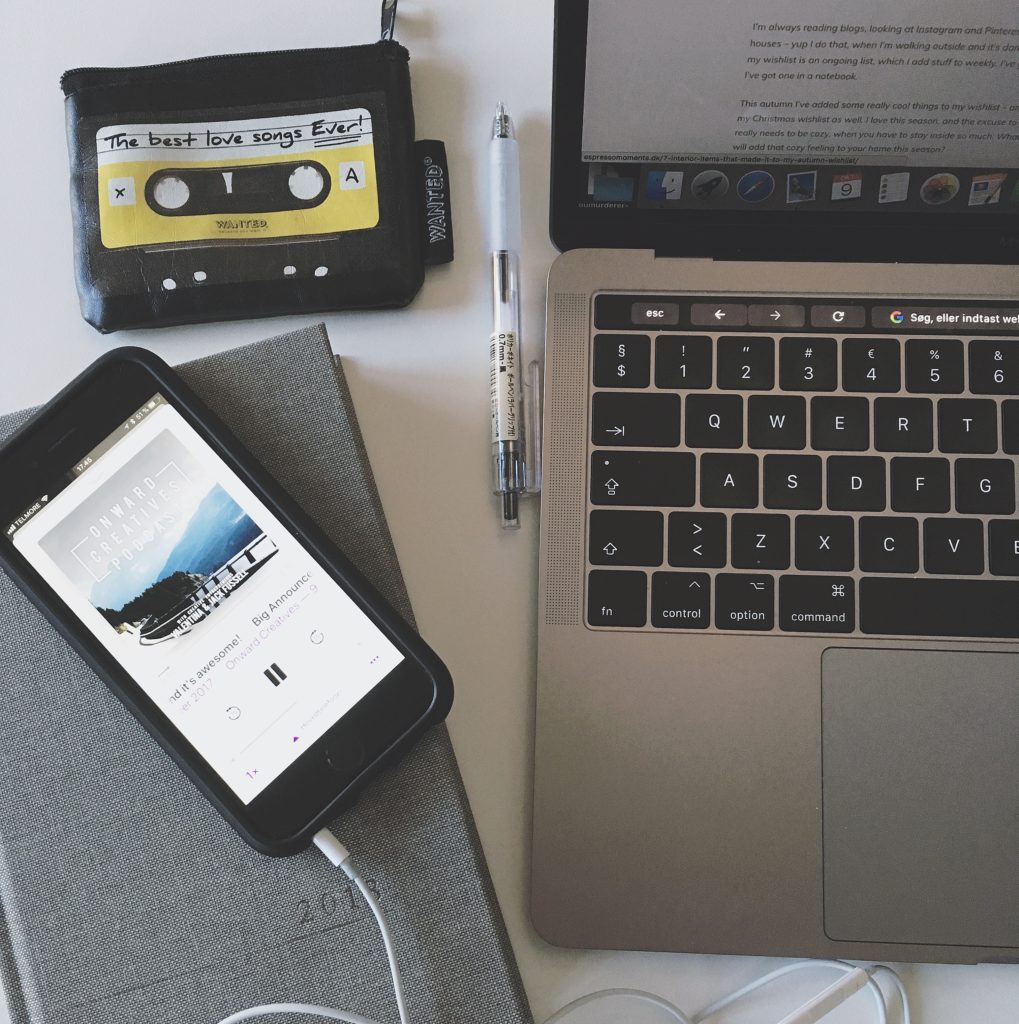 I don't know about you, but I'm listening to podcasts every time I get the chance these days. I find it relaxing, and I love getting to know new things or simply soak up some new inspiration. Like most others, it all started with the first season of Serial, and then there was no turning back. I knew right there that I'd come across something special. It was a format, which I could relate to, and listen to whenever I felt like it. I listen to podcasts, when I'm using public transportation, when I'm walking to or from something, when I'm cooking, when I'm not in the mood for reading and so on.
3 Podcasts that'll get you through the autumn season:
Human Centric is the New Black – I started listening to this podcast last week, and I love the idea of creating a human centric marketing approach. The podcast Human Centric is the New Black is created by Jack Fussell. Jack is behind the company Tolke, a branding/marketing and strategy firm in Atlanta, GA. I've been following Jack and his wife Valentina for quite a few years now. It all began during their time in Copenhagen and continued as they re-launched as a family in the U.S. They've always got some interesting takes on life as an entrepreneur. Give this new podcast a go!
Vovestykket – A Danish podcast which I recently started listening to. There are only 5 episodes right now, but it's great for inspiration. It's about having the courage to imagine and think wild thoughts. And more importantly, how to make your wild ideas come to life. They talk about failure and how to make a comeback after that. It's quite interesting.
Onward Creatives – This podcast I've been listening to for 1 1/2 years. I always return to this, because it inspires me, and Jack and Valentina are so great together – they've got me laughing out loud at times, and I love that. Jack and Valentina describe the podcast like this "This podcast is a "space to develop and grow your creative potential. Each week we provide inspiration and resources to you, the creative entrepreneur so that you can live out your greatest life story". They also share some very useful insights from their own journey. So check it out!
I would love to get inspiration form you as well. Which podcasts are you listening to? And why? Hit me with your favourite one just now <3