As some of you know, I'm quite fond of Gin & Tonics. It all started about two years ago. When I was young, I wouldn't tough it at all. I was convinced that it wasn't a drink for me. But as I grew older and wiser, I tasted it again. And now it's my favourite drink. Actually, we have a Friday night G&Ts club with my oldest friend. We all love a good Hendricks (check out their website – it's pretty cool), but have tried quite a few other gins as well.
How about you? Are you old school? Or get a kick out of mixing it up with all sorts of things? What is your best gin and tonic? This is a passion that we'll continue exploring, so if you've got any gin suggestions, please let me know.
I've collected a few drinks that I've tried, or want to try over the next couple of Friday's.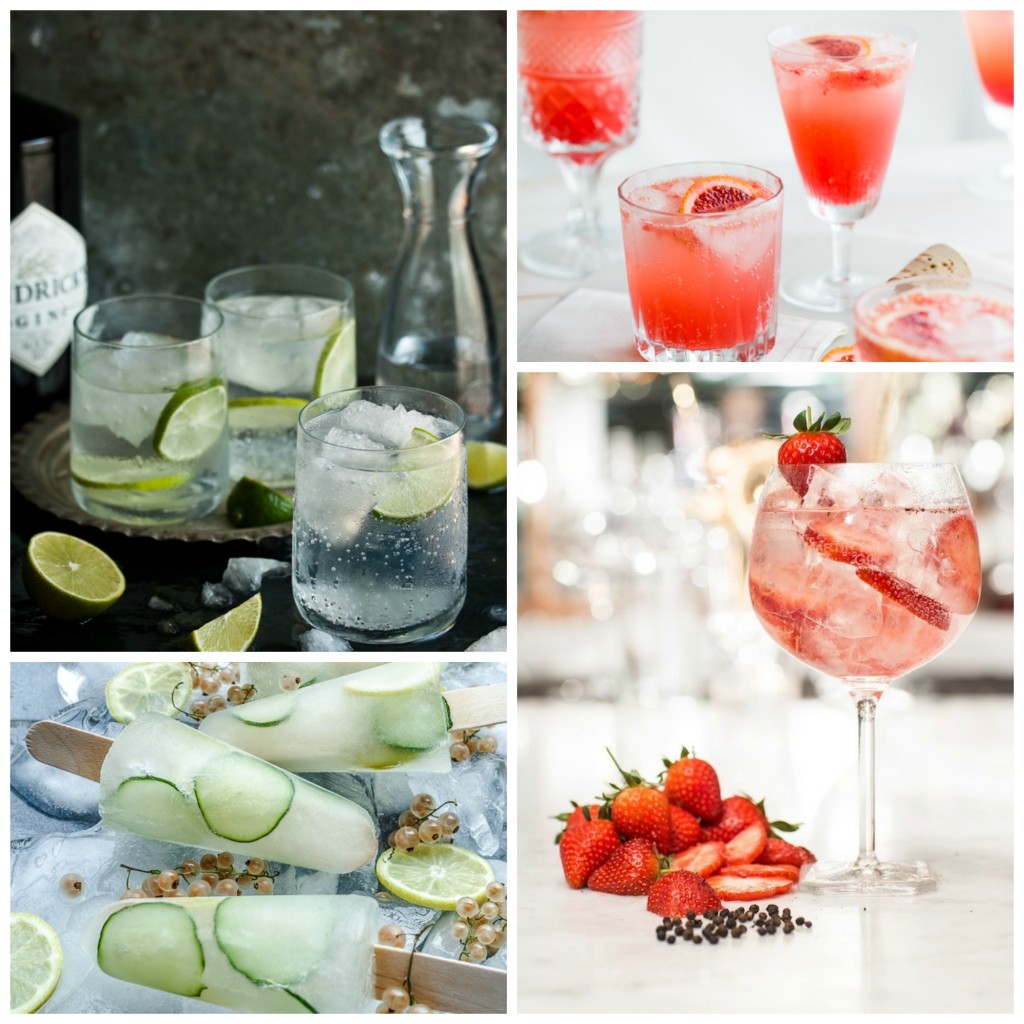 Hendrick's gin with lime | White currant & cucumber gin popsicles | Blood Orange Gin Tonic | Strawberry black pepper gin & tonic