This is not the end, I keep telling myself. But in some way it is. It's the end of my summer holiday. Tomorrow is my first day at work after the break. I'm going on a seminar in Skagen, so it's not a bad way to start up again. However, I'm gonna miss the kids so much. My boy'll turn two while I'm gone, which I try not to think about.
But I feel energetic and very fortunate. Autumn (and the rest of the summer) will bring a lot of joy and projects – I'm pretty sure of that.
Tonight's tour will take you to Malmö in Sweden. The apartment has seven rooms and is 200 square metre.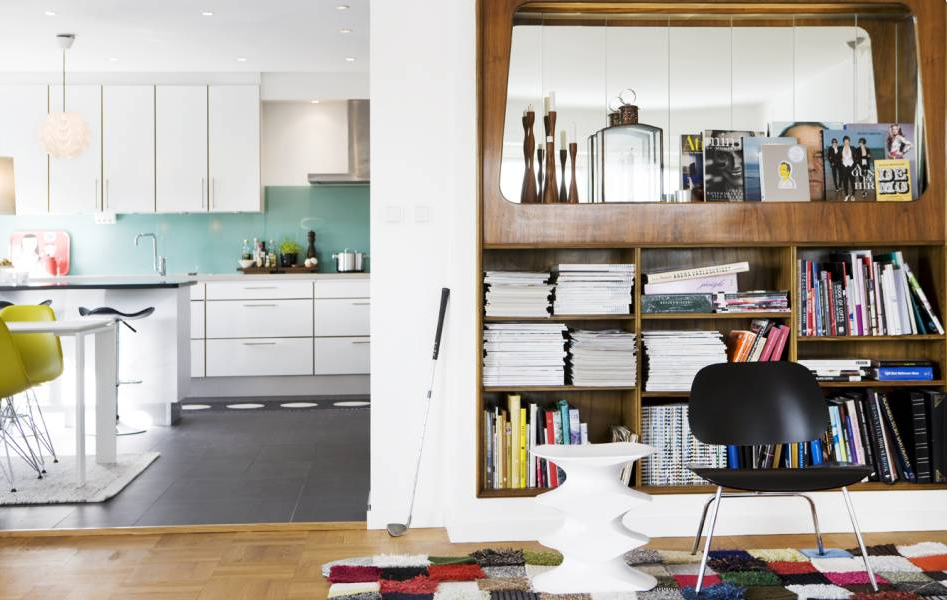 Just enjoy the cool original details in this picture. Who wouldn't want a shelving unit like this one?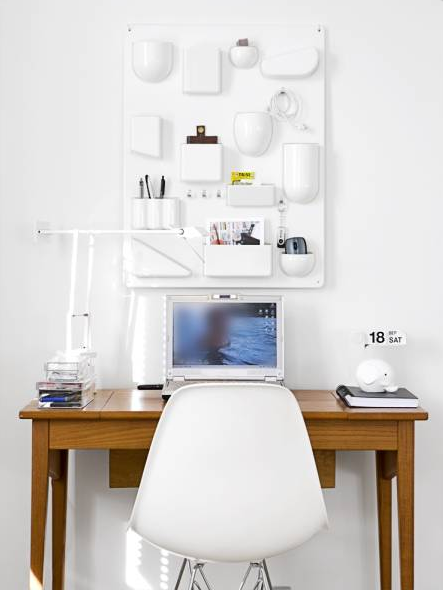 Great work station. One of my all time favourite design objects is above the table. I absolutely love Utensilo designed for Vitra by Dorothee Becker in 1973. It's on my list, and hopefully one day I'll be the owner of one in white. And if not me, then one of my kids.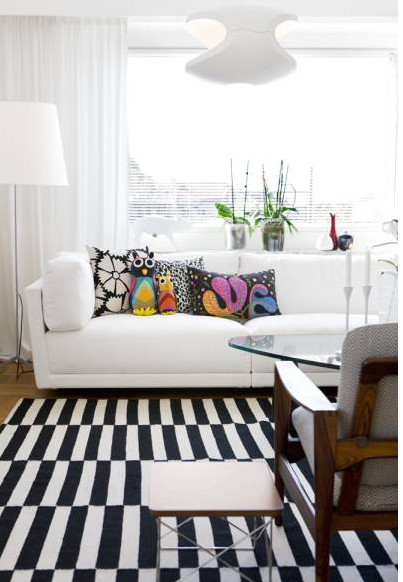 And the lovely IKEA rug. We've been looking at it for years now, so I think it's time to make a move. Who knows, maybe it'll happen this autumn.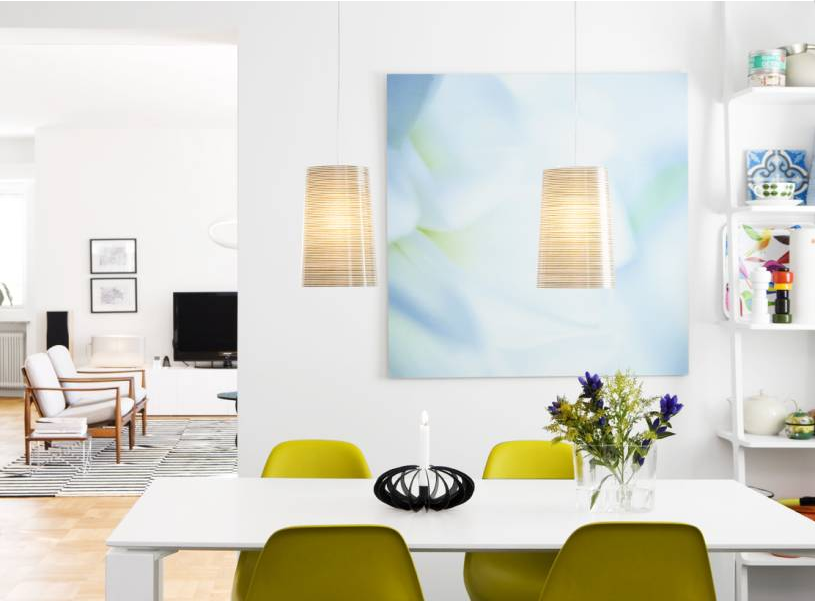 I enjoy the Kartell table and the lovely Eames chairs. What a perfect way to add color to the room.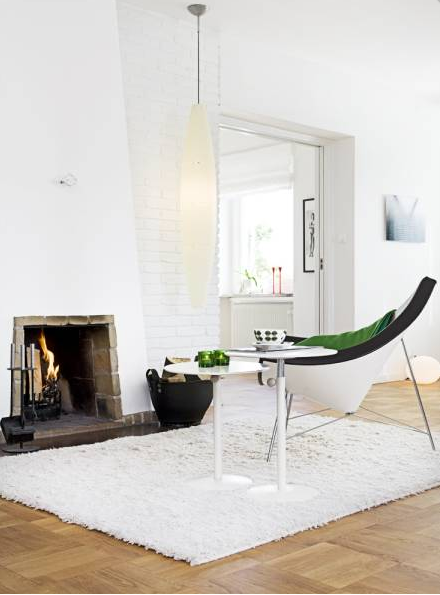 The Coconut Chair designed for Vitra in 1955 by George Nelson. I haven't tried one, but it looks cozy to me.
That's all for me tonight – I'll go and pack the last things for tomorrow and relax before returning to everyday life. Have a lovely night out there.
Images: Sköna hem