This week I've been checking hundreds of blogs because of an assignment. I've mentioned before that March is time for Blogging Your Way – Blog Boss and I'm really enjoying it. So even though my week was really busy, it was nice to snuggle up with a blanket, a cup of coffee and my Mac and just read blogs, when the kids were sleeping at night.
I've picked out 8 blogs that rock – some from the student blogroll, and some of my all time favourite blogs.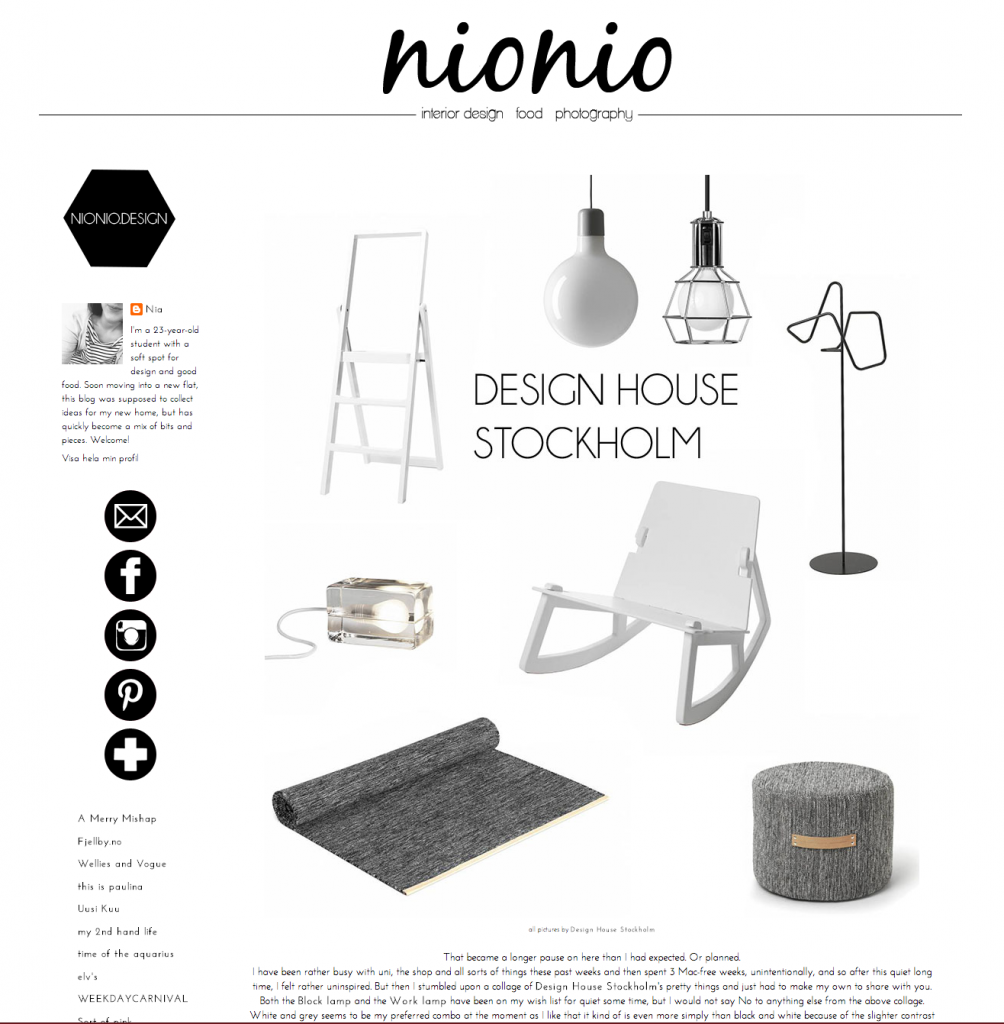 I first met Nia through Instagram about a year ago. I love her strict sense of style, her love for everything Nordic and her beautiful own line of design. Her blog is always worth a visit, if you need clean and crispy pictures. She's a true minimalist and source of inspiration for me. Check out her blog nionio design right here.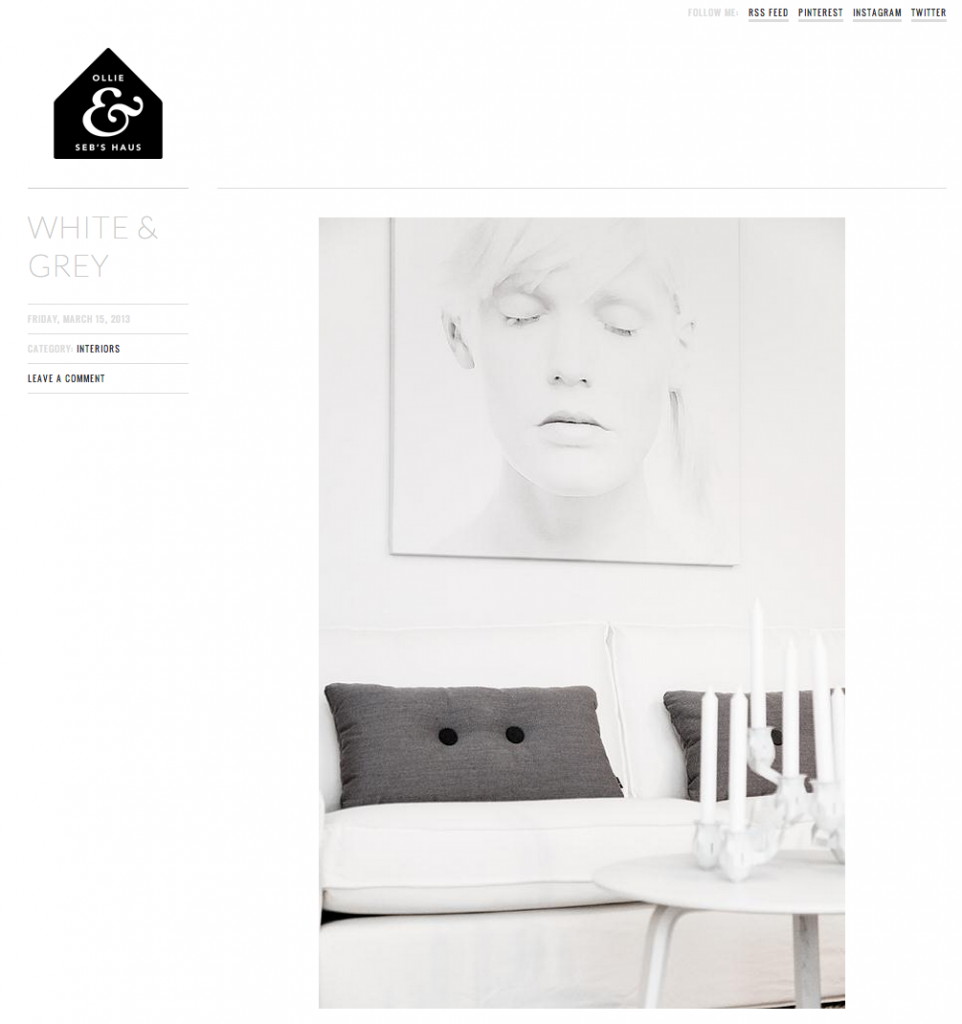 Deborah from Ollie & Seb's haus is another Instagram acquaintance of mine. She only recently started blogging, but her pictures on Instagram have been my go to source for so long. They are always stylish, very bright and beautiful. She's got a background in Interior Design and Visual Merchandising/Styling and if you don't know her by now, go and check out her blog.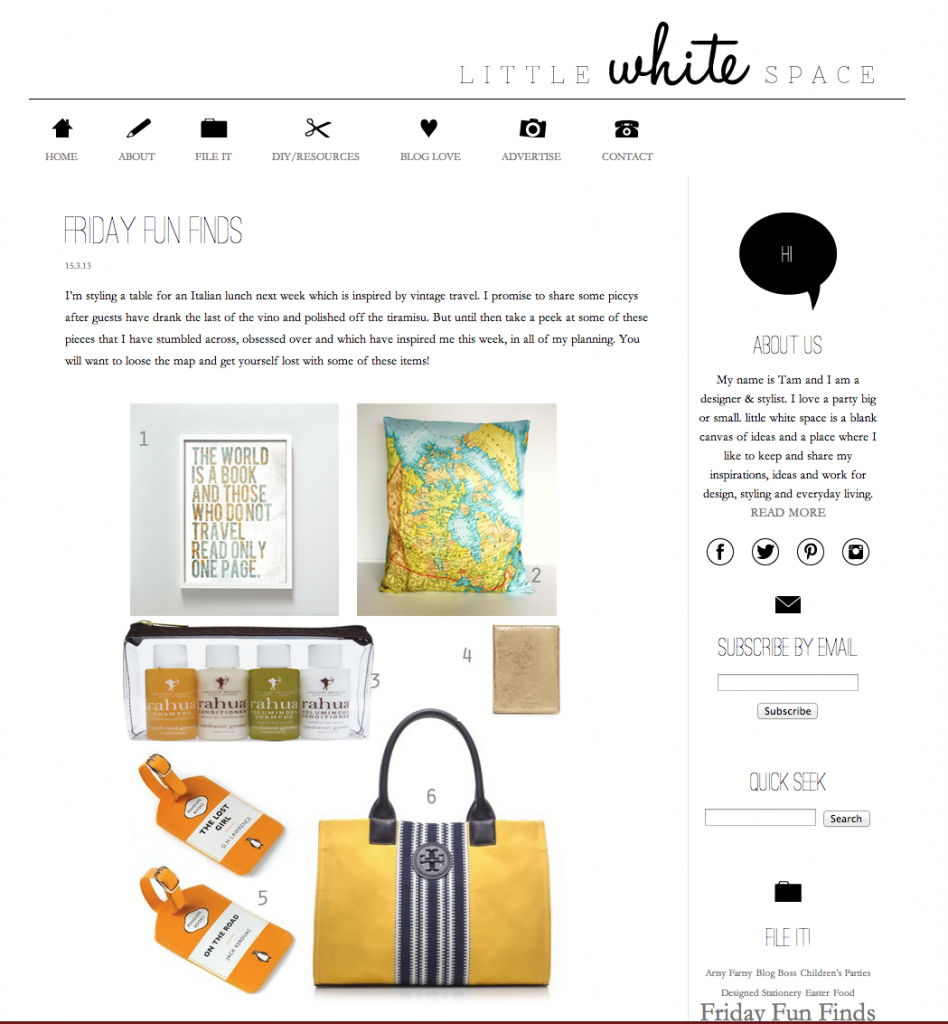 Little White Space is a new acquaintance of mine, but I'm sure I'll be checking it out often. Tam is a party lover who lives in Australia. I really love the layout of her well-designed blog. She has only been blogging from little while space for a few months, and she's come such a long way. She's definitely one to watch. Check out her lovely blog right here.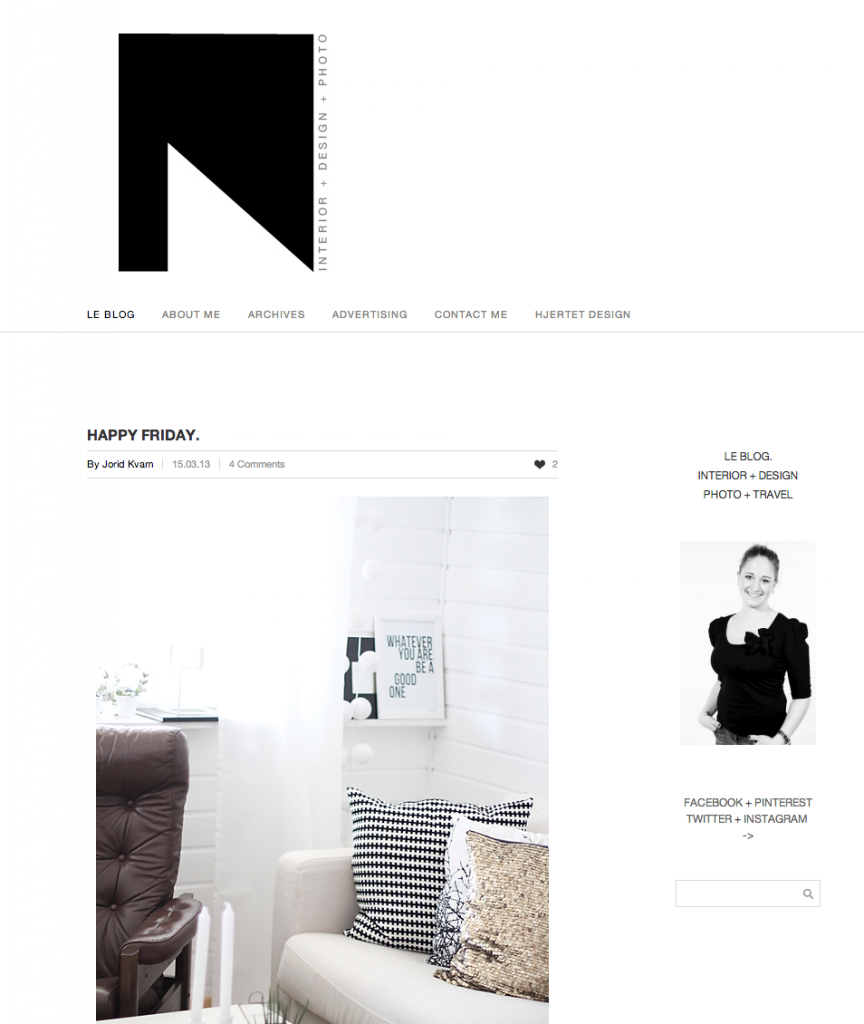 I've been following Jorid from Noe på Hjertet on Instagram for a long time too. (I don't know what I did before Instagram, haha) I really enjoy the lovely pictures – they are always so bright and clear and very nordic.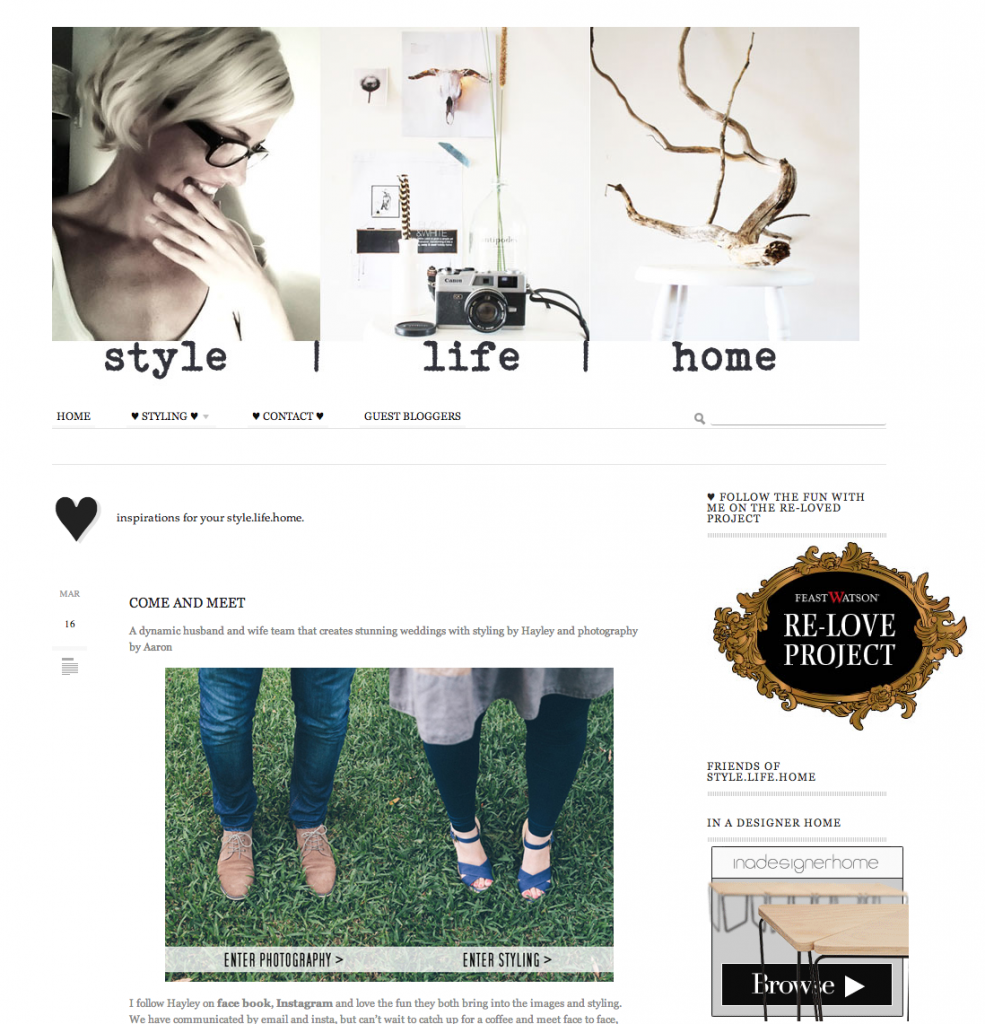 Style Life Home is also a new blog that I've come across while going through the student blogroll this week. I'm just getting to know Simone's blog, but I really like what I've seen so far. Again the minimalistic layout, yeah well, in my world that along with beautiful content rocks. Check out Simone's beautiful blog right here.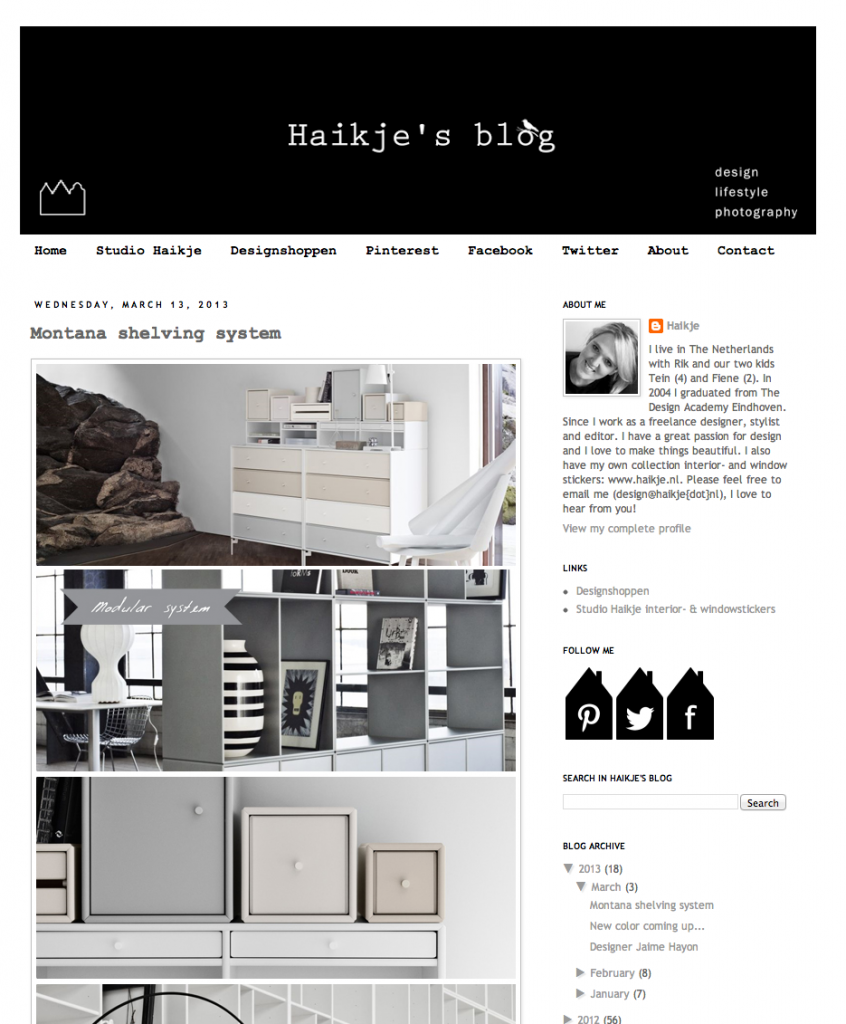 Haikje's blog is nor new to me at all.  I've been following it a long time. There's a real common thread in Haikje's work, and how she creates the layout and the collages on her blog. I love that about her blog. Check out her inspiring blog and her work right here.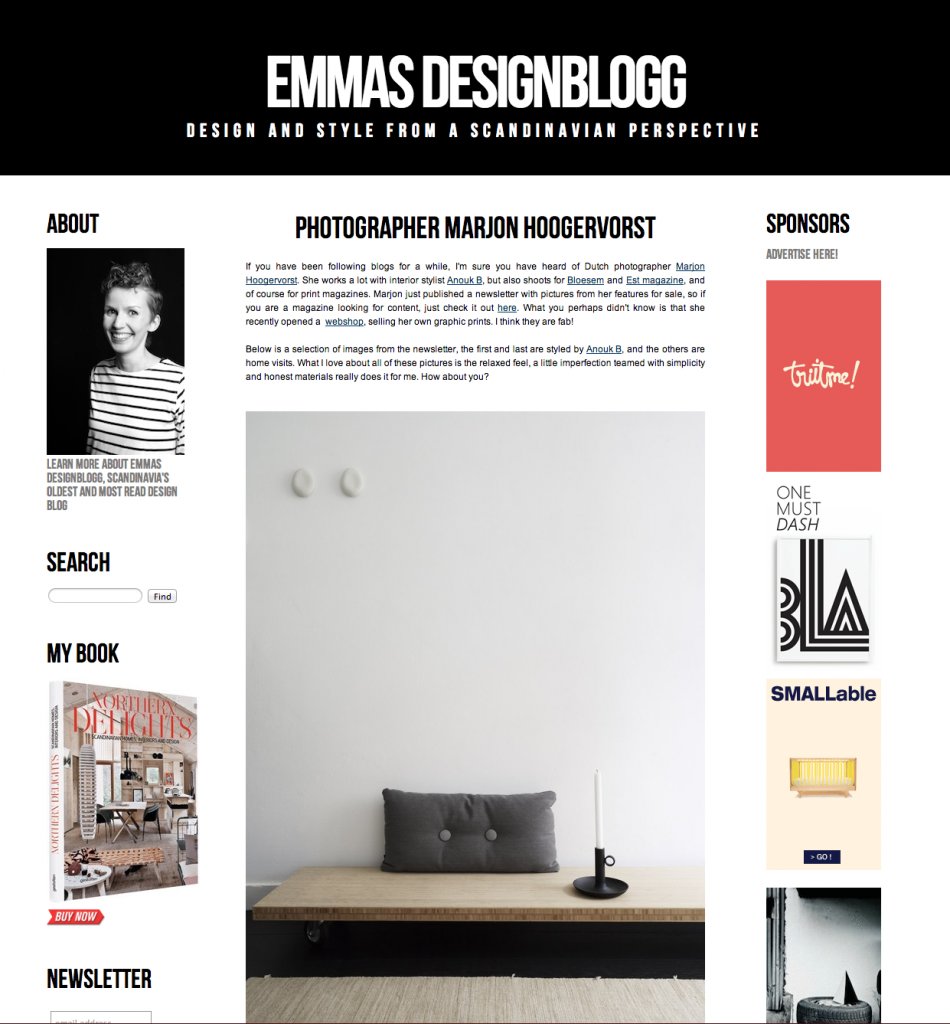 Emmas designblogg is one of the top Scandinavian interior bloggers and she's the author of the newly published book Northern Delights. I have yet to visit Emma's blog and not be impressed by her findings. It's so Scandinavian (of course), and I cannot help but love every bit of it. If you don't know her blog, check it our right here.
My last pick is La Maison d'Anna G. Again I'm inspired by her Swedish roots and her love for Scandinavian design. You can see her love for great nordic design in every part of per blog and shop. She is very minimalistic in her selection of beautiful pictures. Check out her blog and shop right here.