We only buy advent presents for the kids in our home, primarily because my husband isn't too pleased with the idea in the first place. He thinks the kids get enough presents in December already. But I love each Sunday, because I think it's special waking up to a small present, and then play with it afterwards. I think it's an okay compromise, and I would rather buy four bigger presents than 24 small ones for each day.
Even though, my husband isn't into it at all, I've still got a long list of things I would have bought for him – had he been into it. I hope the gifts I've picked out will inspire you – and hopefully your man will be happy, when he opens it on a Sunday before Christmas.
Are you ready for four Sundays of advent?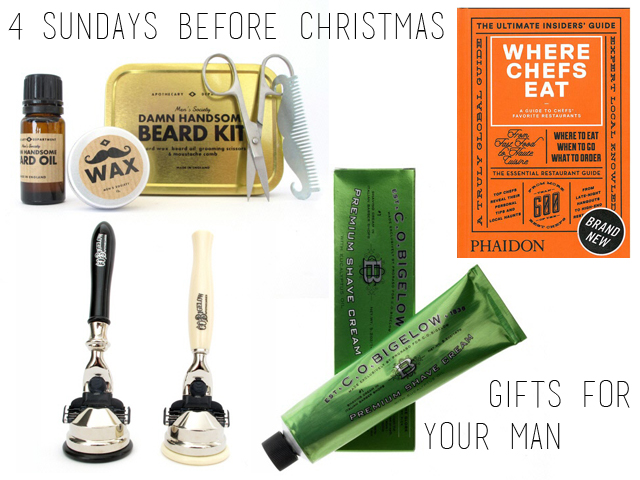 A beard grooming kit |  C.O. Bigelow shaver | C.O. Bigelow shaving cream | Where chefs eat