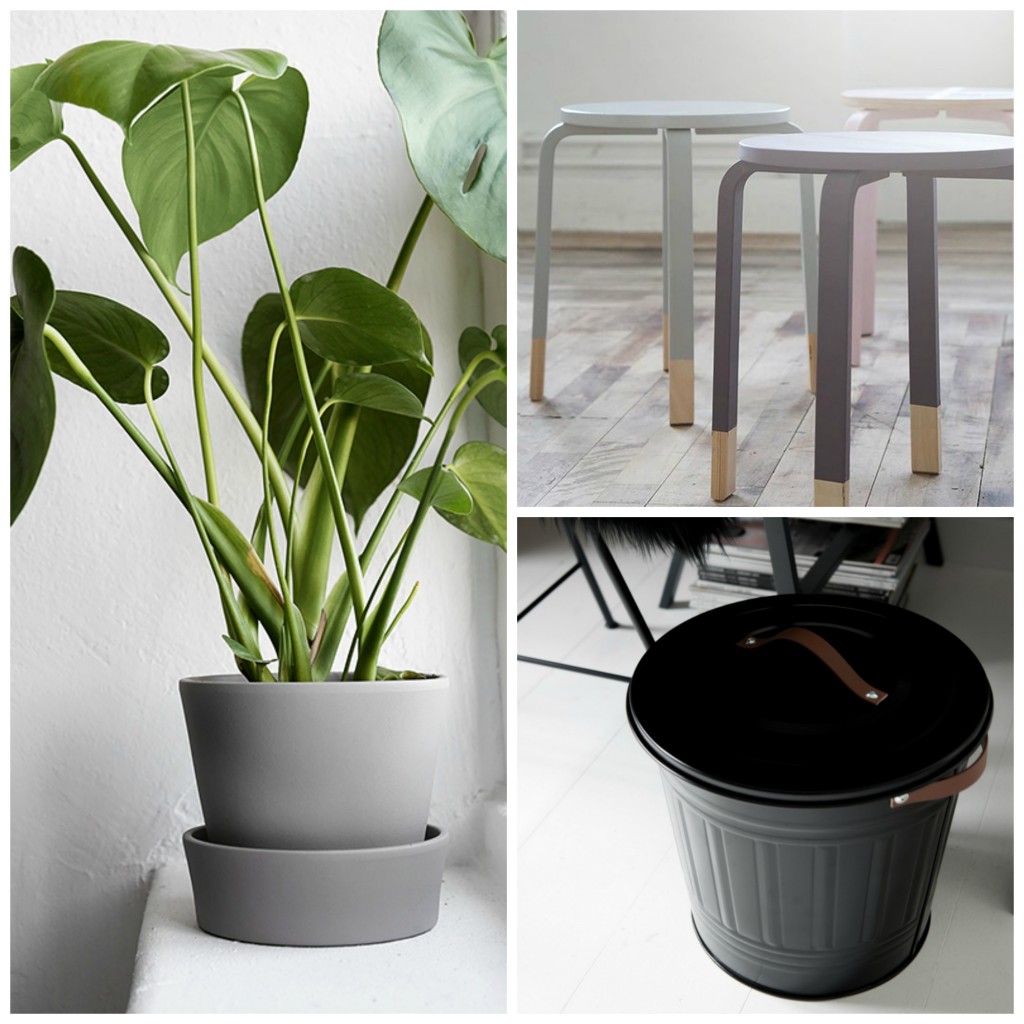 It's getting darker outside every day right now. And most of the bright hours during the day are spent behind a desk working, right? At least that's the case with my time right now.
But I wanted to add a few fun projects, projects that won't take up too much time (and thereby never get finished – like the ones I told you abou here). I've collected a few cool DIY projects that I want to do during these dark hours.
I've selected three different projects. First up is the terracotta pot series Ingefära from Ikea. Truth be told, I will never be a fan of the terracotta color and that is why I love this little DIY project by Frida from Trendenser. Frida is also the woman behind the second DIY project, where she has painted three Ikea stools in different colors. They would be cool as bed side tables or simply a stool.
Lastly, I want to make a cool Ikea trash can with leather handles, like the one Valentina shoved on her new blog House of Valentina. Check out how to make this leather trash can right here.