I don't remember when I found this apartment – but I've been going through my computer – summer cleaning I guess – and I found this from bo laget.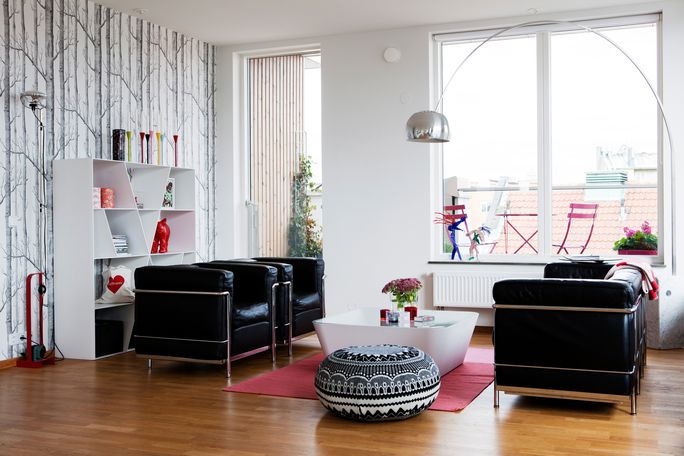 The apartment is full of designer furniture, and quite a few special art pieces. It's a very special home. And what is more, it's a family home. There's room for toys in the living room as well.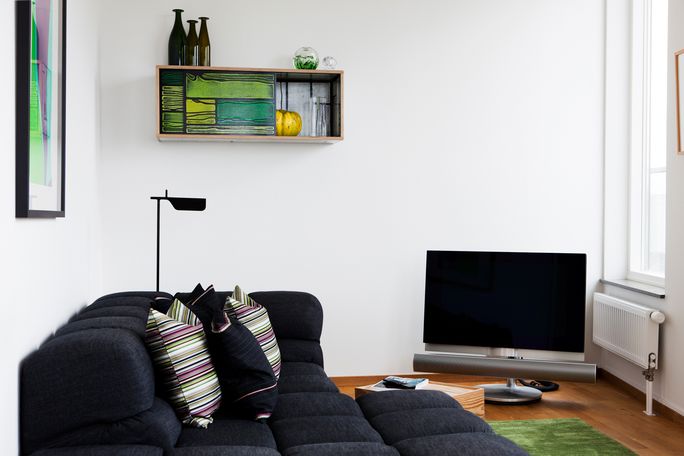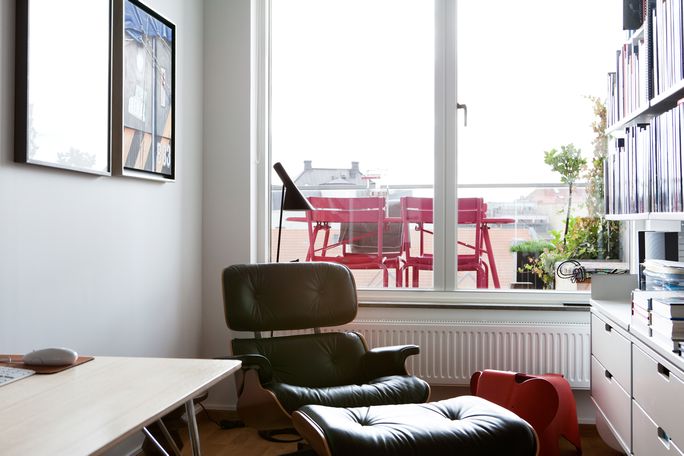 The office – with my favourite Eames chair and the Arne Jacobsen lamp. Here there's also room for play – notice the designer toy in the corner.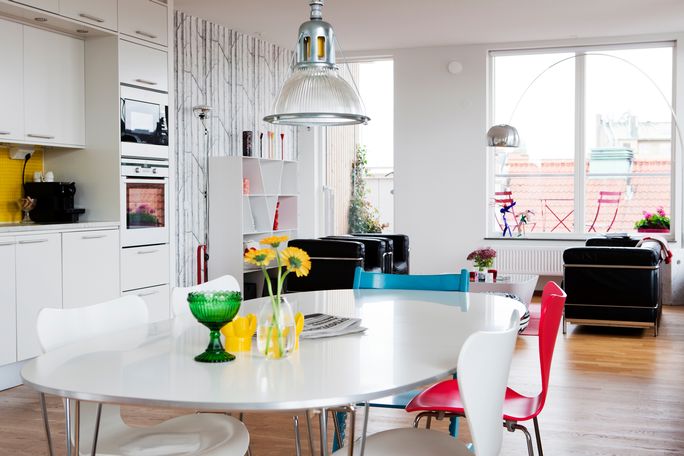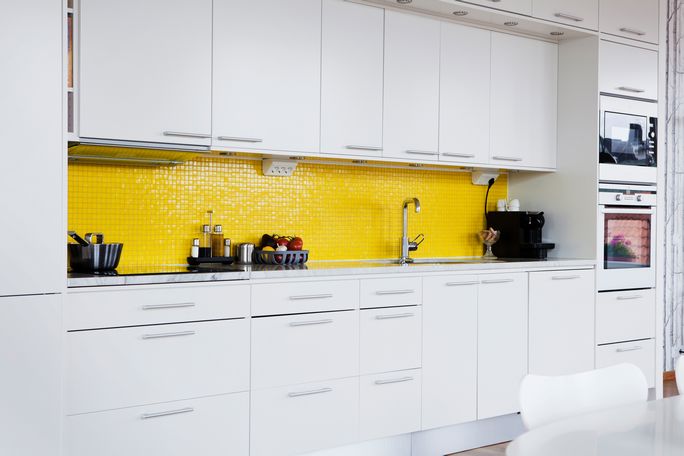 What an amazing use of the color yellow. I love this kitchen. Good morning sunshine is what comes to my mind right now. Imagine drinking your first cup of coffee here.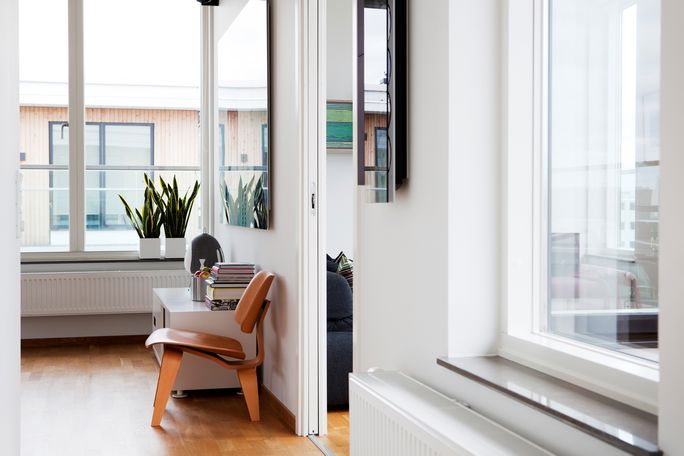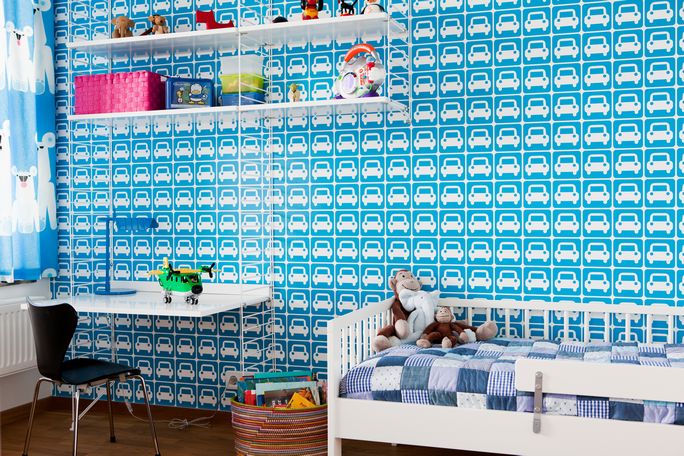 Notice the String table and the shelves above the table. To me it's a bit too much with the wallpaper – I think I would have a hard time relaxing in this room, because the wallpaper is so dominating. What do you think?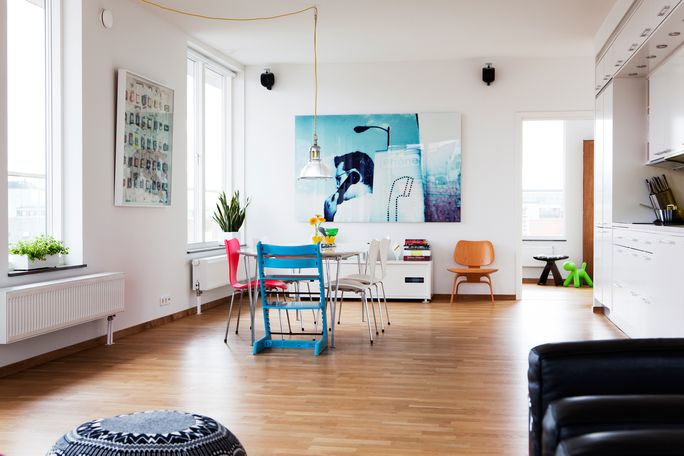 Images: bo laget