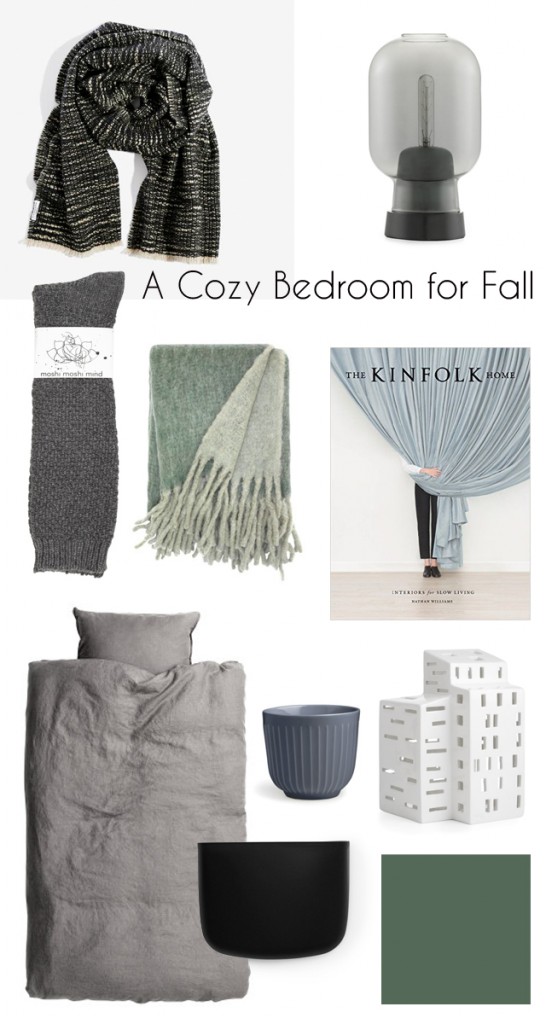 I don't know about you, but I love fall. Actually it's my favourite season. I love how the city changes and everything turns from green to beautiful red and orange colors. But for me, fall is also about making our home cozy and ready for the winter. Therefore, it's time to dig out all of those warm blankets from the attic and start decorating for fall.
How to get your bedroom ready for fall
On top of my list this fall is the bedroom. I agree with the sleep experts at the mattress company Casper that the bedroom should be nice and cozy, and not filled with all the junk, you don't know where else to put. So if you haven't gotten rid of that, now is the time. In other words, it's time to make your bedroom the most comfortable and coziest room in the home.
We spend a third of our lives in bed, and what is more appealing than to sleep in when it's cold outside? In order to fully recharge your batteries and be able to relax, you need a cozy atmosphere in your bedroom.
A room made for relaxing times
For me to relax, I need my bedroom to be tidy and spacious. Preferably without to much clutter to distract me. My bedroom is a place for meditation and relaxing. Therefore, I don't have a TV in there either. But calming music and candles are welcome. As you can see, my style is very Scandinavian – I love to surround myself with beautiful nordic design. It has a calming effect on me, because of the color scale.
This fall I'm thinking about painting one wall in the bedroom. I'm thinking moss green. I've been quite smitten by that color for quite some time now. To get a more green feel to the room, I've added a few of my baby Pilea plants. This fall the bedroom will be ready for me to put on warm socks, a nice scarf and just drink my morning coffee in bed while reading a book.
I've collected some key items that would turn my bedroom into my cozy spot.
Malfile graphite scarf by Yvonne Koné
Amp table lamp smoke/black by Normann Copenhagen
Warm pearly socks from moshi moshi mind
Throw – mohair with bamboo fringes by Cozy Living Copenhagen
The Kinfolk Home
Linen duvet cover set from H&M
Hammershøi cup from Kähler Design
Pocket Organizer 2, black bt Normann Copenhagen
Urbania Lighthouse Etage from Kähler Design
Moss green paint
This post was written in collaboration with Casper.com – Opinions expressed are solely my own.