I've started collecting a few ideas for DIY projects for fall. I'm getting rather restless these days – and I need different projects at home to distract me, otherwise I get in a foul mood – and we don't want that.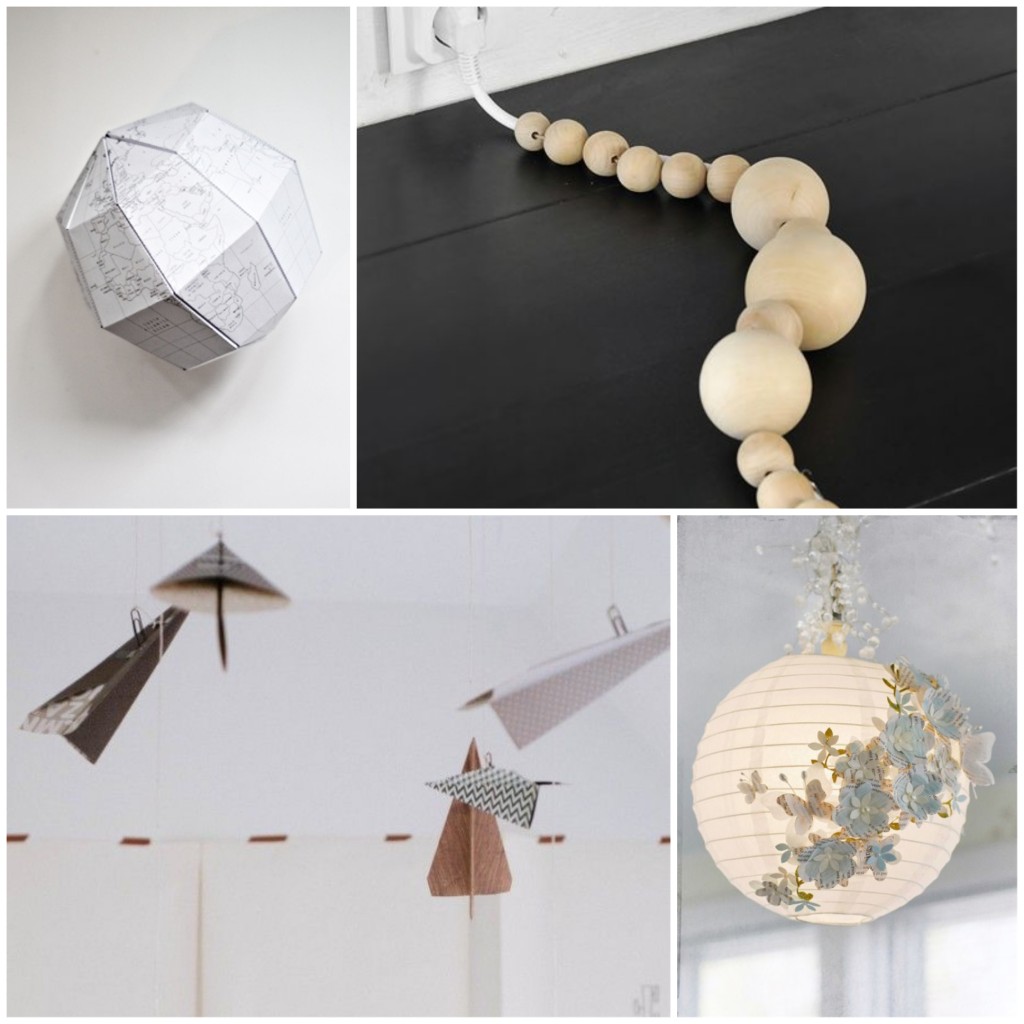 Here are a few of the DIY projects on my list:
Le paper globe – I want to make one or two – one for each kid. Want to make your own, then you can print it right here and get started.
Kitchen labels – I found some really cool ones and a guide over at nordic mojo. Unfortunately, the link to his labels doesn't work anymore. But it's great for inspiration. I really need labels like these in my kitchen – and it would be the perfect fall project.
Cord decoration – I first saw this idea a few years ago, and I've been wanting to try it out for ages. Now that I might have found wooden balls large enough to fit the purpose, there's no excuse anymore.
Paper airplane – Ever since I saw Tina's, also known as Traveling Mama, cute decorations for her boy's birthday party last year, I've been wanting to add paper planes to my boy's room. He's got a large old school map on one wall in there, so the planes would be really cool. To see more pictures and to have a look at Tina's guide, click here.
Lamp decoration – Ever since we moved into the new house, over two years ago, I've been wanting to change or even throw out a few lamps. Therefore, I think it's time to either decorate them or get rid of them. I've got a few ideas in my head for decoration.