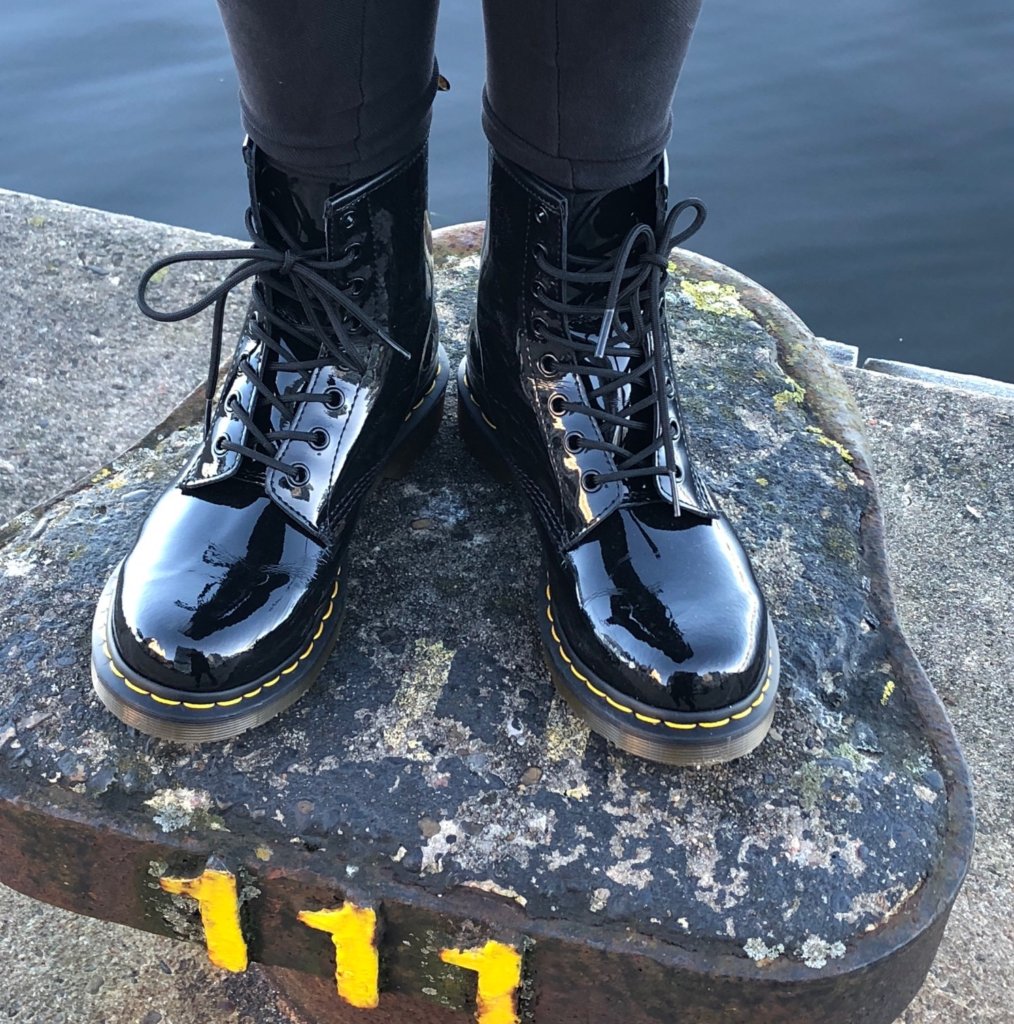 – Sponsored by Footway – 
Whenever I think about Dr. Martens Boots, I think of some of my first trips to London. Stepping off the tube at Covent Garden and heading straight for the Dr. Martens store – it was one of the first things I did, when arriving in the city.
Now twenty years later (I feel old all of a sudden), I find myself with a new pair of shiny Dr. Martens boots – or – my daughter has borrowed my new pair, so I don't know if I'll ever get them back. Back in the days, I loved these boots – never mind that it took forever for them to be comfortable to walk in – I didn't care about that back then. But given the chance by Footway, to once again walk in these boots, well I couldn't resist. We'll see how much I'll actually walk in them myself, I've got a pretty good idea about who's gonna steal them.
Heading back to London with my family
With these boots, I'm also reminded of all my great memories of walking the streets of London. I actually miss it. I haven't been back for almost 8 years – which is crazy given the fact that I would go there at least twice a year back then. My husband and I took our daughter to see the city, we both love, when she was around 4 years old – but our son has never been there. We're about to change that, we've booked the flight and hotel for this summer. I cannot wait to show them both all the amazing spots in London.