That's how I feel. Yesterday, I came across some pretty cool prints. The first thing I saw was the Valentine's Day Coasters on Oleander + palm – aren't they super cool? Well, I fell in love at first sight. But I was too late for Valentine's Day.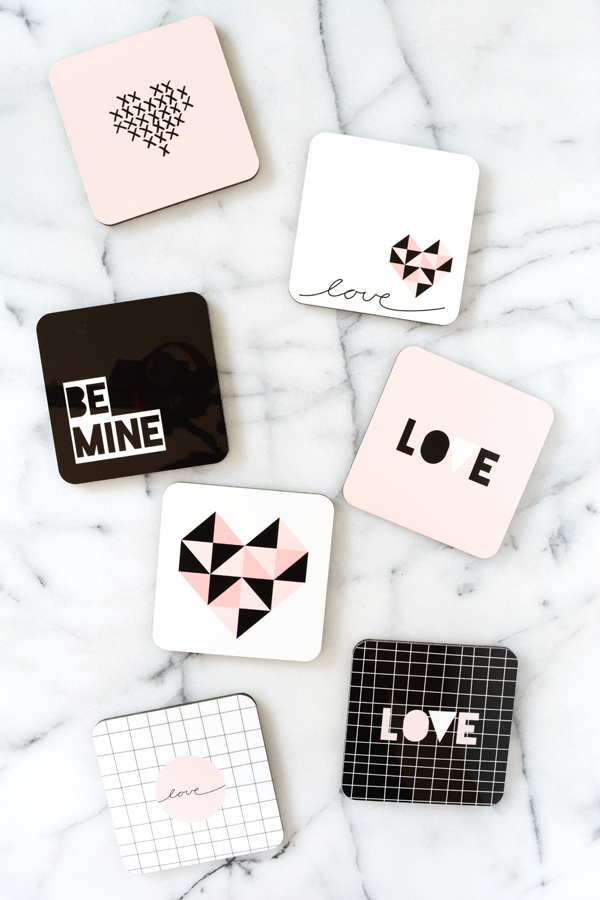 I know I missed the opportunity to make them for Valentine's Day this year – and some might say that now is not the perfect timing to share this. However, I'm actually considering having them made now anyway. They would be super cool in my daughters room, and then I could borrow them from time to time. What do you think? You can download the prints for the coasters right here.
And since I started looking around, I found a few other cool things – which I'll save for Valentine's Day next year <3. How about the chocolate bar wraps – and of course it is the same cool design. And when you're at it, why not throw in a card as well. If I can't wait till next year's Valentine's Day, I might use it for our wedding anniversary.