Well, hello all you lovely foodies out there. Vacation time is here. I cannot wait – so lets get this party started with some food inspiration. The list is long, and some of the dishes on the list are oldies but still goodies. I can't wait to try out new ones and watch while my kids help in the kitchen. They sure love it. My daughter even went to a cooking summer school this past week, and she's even more excited about cooking after that.
I've decided to split this post up into two posts – maybe even three – this first one will focus on things to cook for dinner, then I'll write one about breakfast dishes as well, and of course – no summer food posts without desserts and ice cream. So I hope you'll enjoy it.
Have a wonderful foodie summer!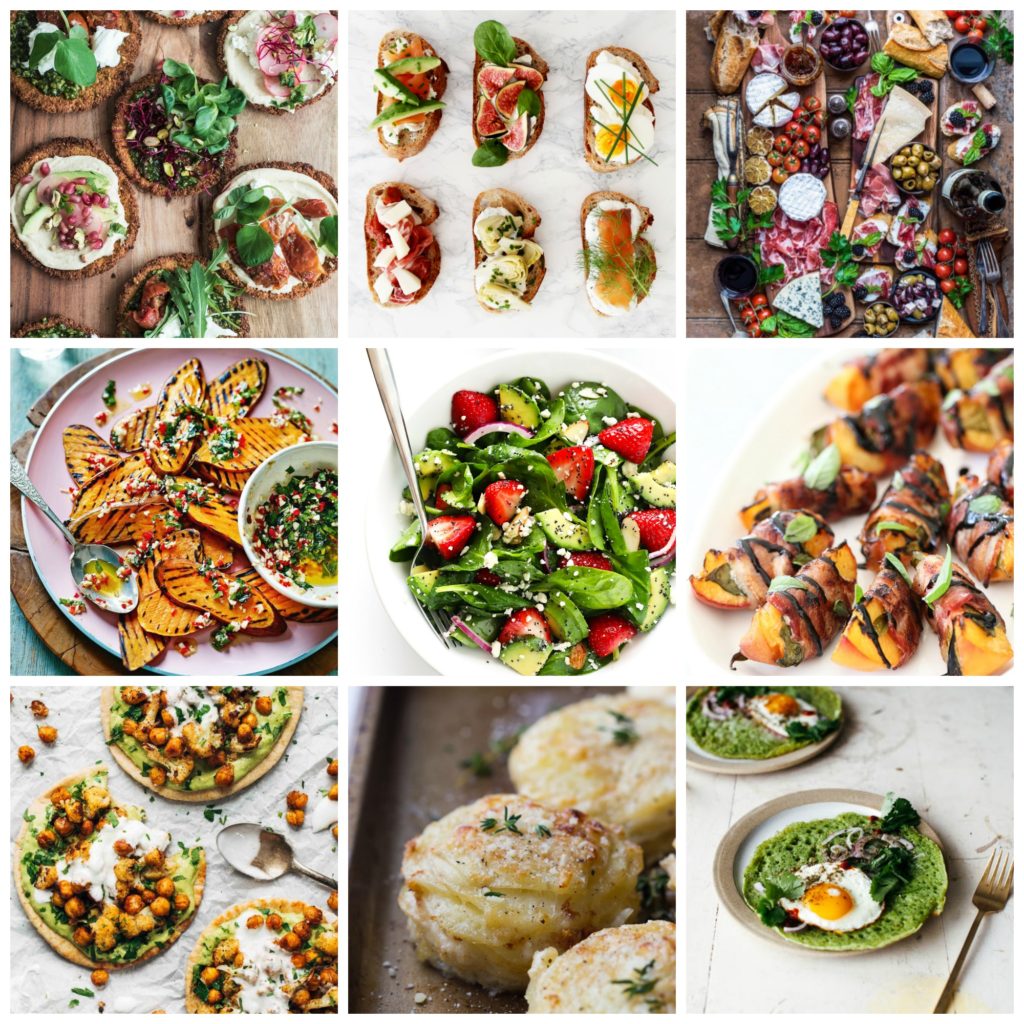 Where to find the recipes:
Roasted veggie pitas with avocado dip
Delicious mini snacks on bread
Grilled sweet potatos with mint
Bacon wrapped grilled peaches with balsamic glaze
Strawberry Avocado Spinach salad with poppyseed dressing
These gorgeous looking chickpea pizzas (it's in Danish)
Creamy potato stacks with garlic, thyme and parmesan
Green lachuch with a fried egg, herbs and cheese
A mix of everything good just like this picture