I've found the cutest little corner with the cutest little bed. What an amazing sense of style. I'm in love with the little bed.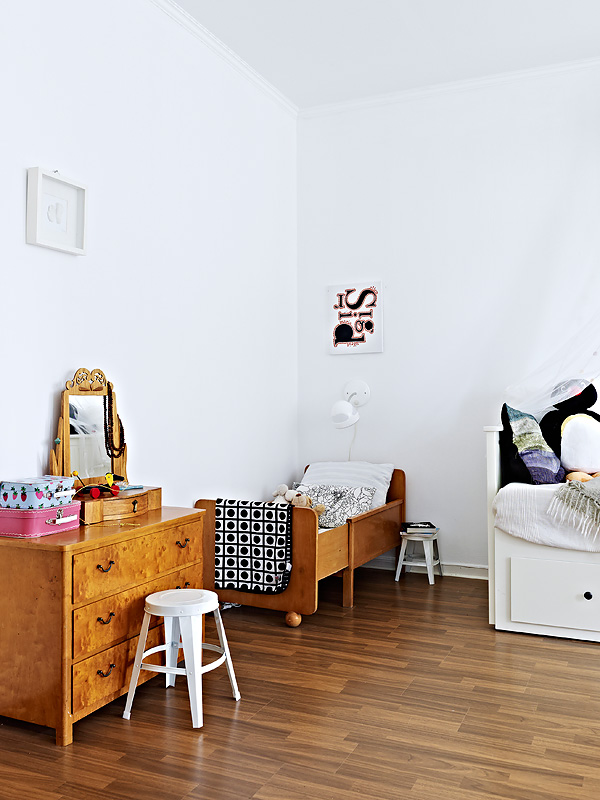 What an amazing way to create a corner for the little one, and still have plenty of room for the older sibling.
Take a look at the rest of the room. Notice the chandelier and the table in the middle. What an amazing effect to use a tablecloth in the children's room.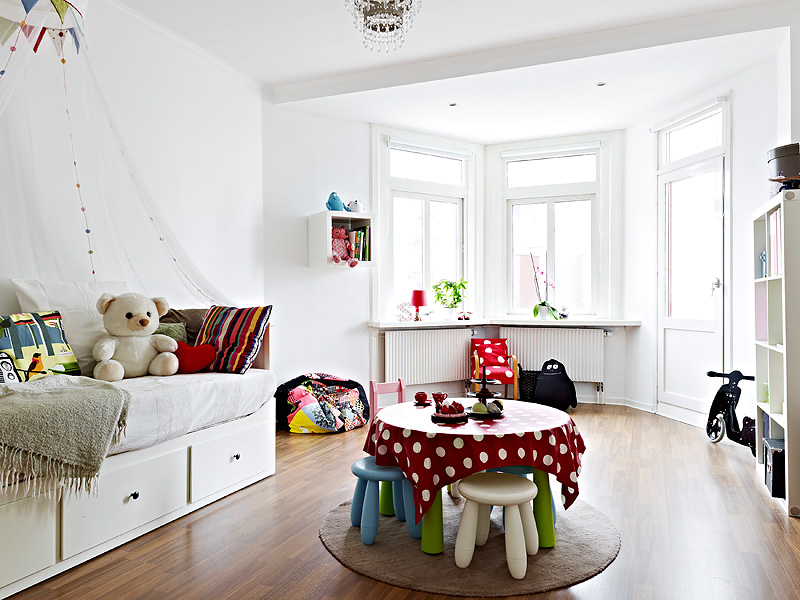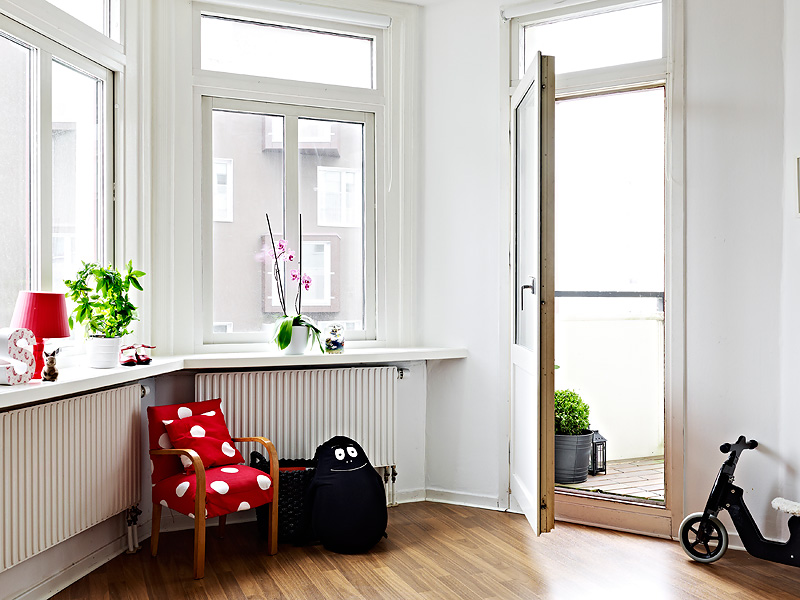 The home is in Gothenburg in Sweden – and it's up for sale.
Images: Stadshem