What an amazing week. It has been all about family time, getting ready for our summer holiday and our trip to Legoland. The kids are ecstatic and to tell you the truth, so am I. I've only been there once before, when my daughter was about three years old.
Before the weekend, I'll leave you with a few of the things currently on my craving list.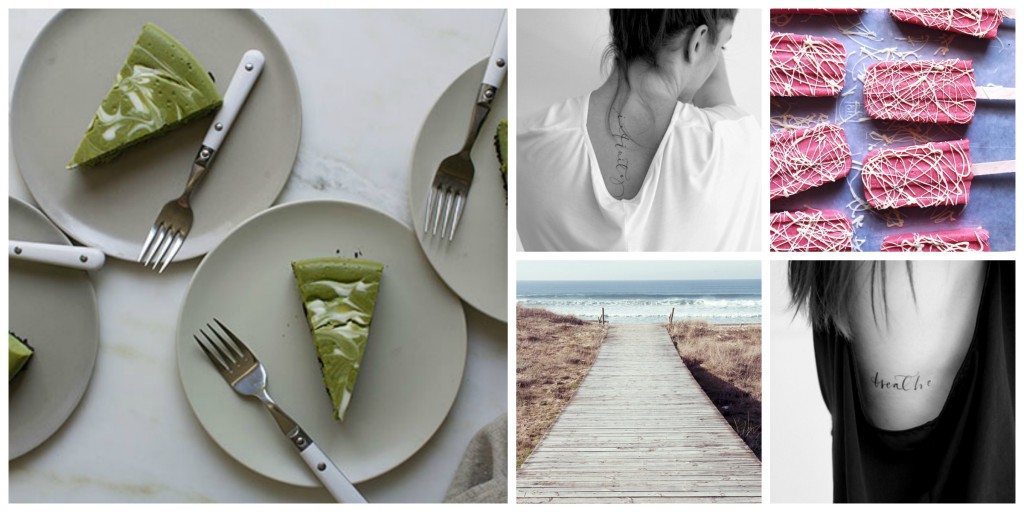 A piece of this Matcha swirl cheesecake, which I found at A Cozy Kitchen.
Temporary Tattoos by Ylva Skarp – I just love love love Ylva Skarp's new tattoos. I don't have any real tattoos myself, and I don't think I'll ever get one (I don't like needles), but these would be pretty cool this summer.
Some homemade strawberry white chocolate popsicles like the ones found at tutti dolci. I really have to give these a go this weekend. It would be the perfect mother daughter activity on Sunday.
Walks along the beach with my family. I wouldn't mind a view like the one in the picture from pablitoblue's flickr account. Maybe enjoy an ice cream as well.