Today, I'm getting ready for winter – it's the mom edition. I'm pretty sure I'm not alone, when it comes to being last in line, when it's time to buy practical stuff like warm clothes for the winter? I've made sure that the kids will be fully dressed and ready for winter – check out my kids edition from last week – and now it's my turn.
What to add this year?
This year I need to add a few things to my wardrobe. I've got the basics covered. An okay winter jacket – even though it's a few years old, I've got warm boots as well. However, I would love to upgrade just a bit. I want to add both practical pieces, which I know will keep me warm and dry, but I also want them to look good. That's the eternal problem, if you ask me.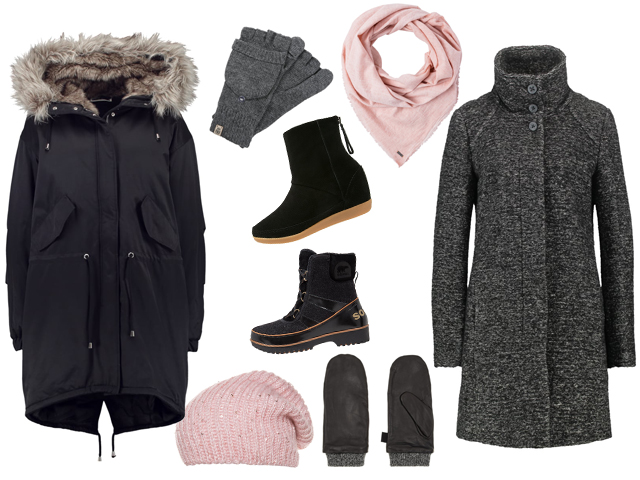 Shoe the bear black boots | Sorel Boots | Boss Orange coat |  Noisy May black Parka  | Anna Field hat – baby pink | Roeckl mittens  | Boss Orange Nubasica scarf pink  | Nümph mittens |
This post contains adlinks