It's been a wonderful sunny weekend and we've been outside most of the time. Our rooftop terrace is now our extended living room – and I'm loving it. Gosh, I didn't realise how much I've missed being out there.
We're adding an urban garden in one corner again this year. The herbs are doing fine – so far. Truth be told, I'm not that good with plants and flowers. I would like to be, and this summer I'm giving it another go.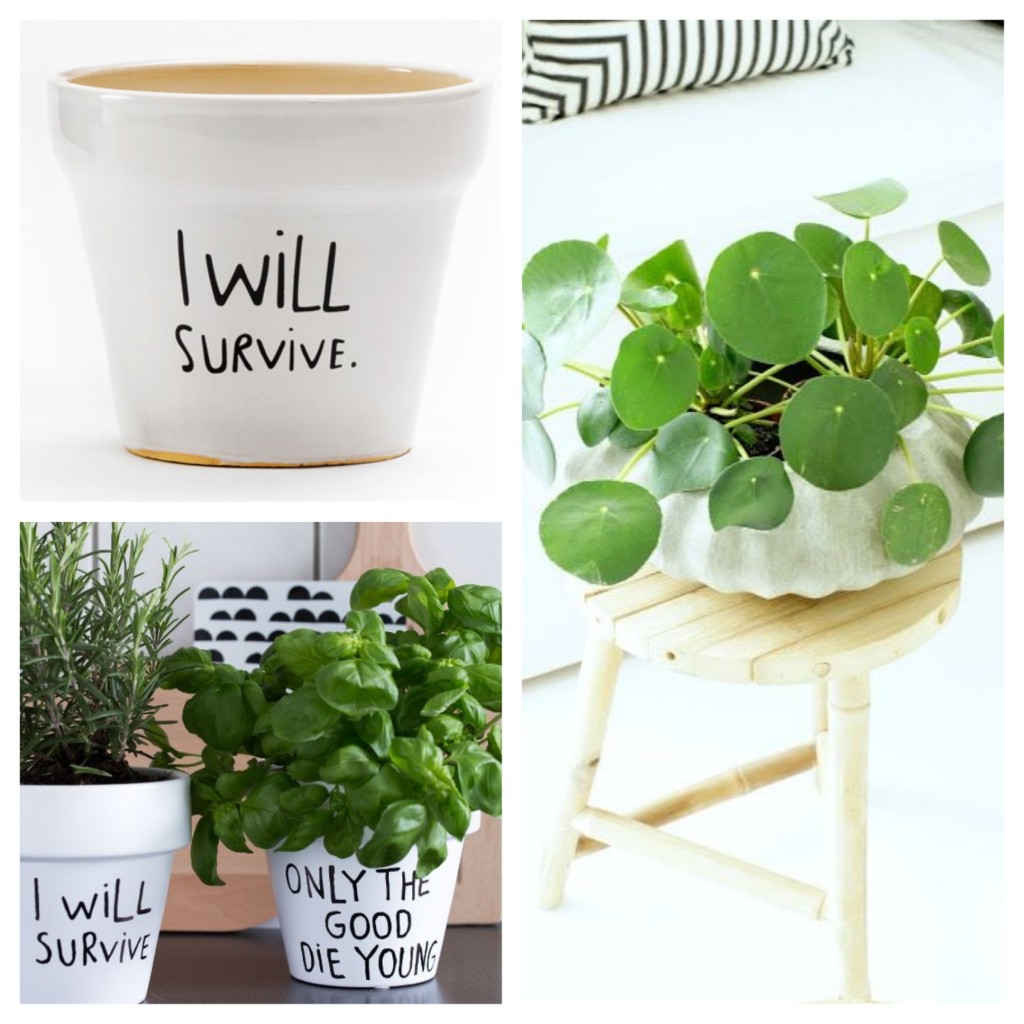 I would also love to add a bit of green inside as well. I've found a few plantpots that I like, and if the plant decides to die on me again… well at least I'll have a funny plantpot.
Get you own 'I will survive' plantpot right here.