After spending a few days after Christmas just the four of us, relaxing and playing with the kids, creating different Lego City items, and drawing with Posca markers, but also the obligatory sitting and eating around different tables during the week, well now I'm ready to embrace 2014.
As much as I love getting ready for Christmas with all the beautiful Christmas decorations and the baking – well I'm enjoying all the 'new' space I've suddenly got around the house again. It's so bright and clean again. I've got one white wall in particular – and I cannot wait to add a few prints and maybe some shelves.
After seeing a few fantastic wall calendars online, I'm tempted to get my hands on one of them. Right now I'm trying to decide between the 'Scratched Calendar' by Coco Lapine or Kristina Krogh's black calendar.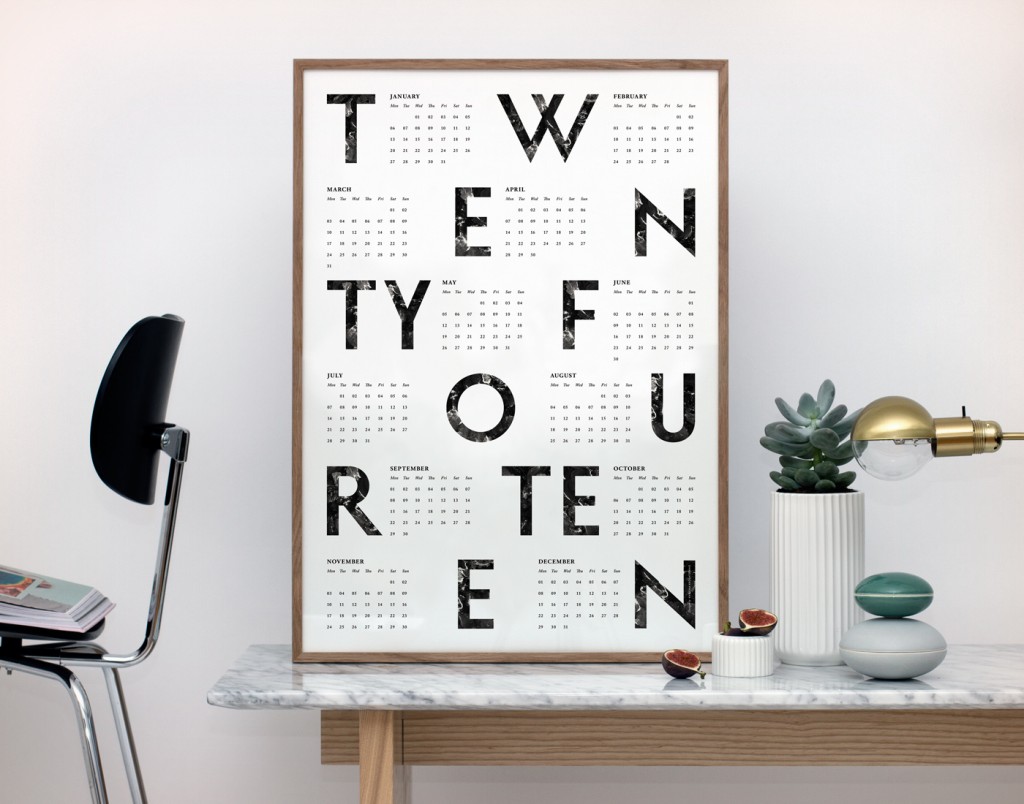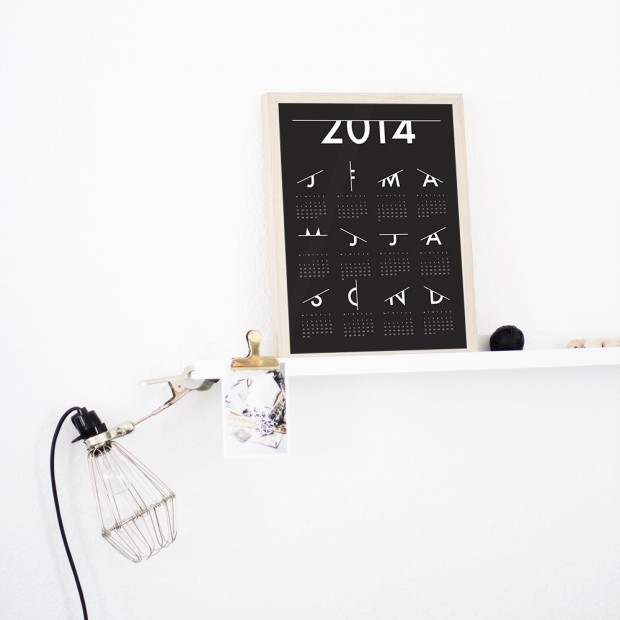 Images:  -1- Kristina Krogh -2- Coco Lapine Design