Hjørring is the city where I grew up. Hjørring Central Library was my second home. And it didn't look like this, when I was a child. But still it was heaven to me. When I think back, I still remember lots of great times there, and it was always an adventure to go searching for a new book. Books have always played a huge role in my life – so needless to say, Hjørring Central Library has a special place in my heart.
A few years ago, the library moved into this new space. The designers Rosan Bosch and Rune Fjord created magic, and the result is remarkable. Japanese TV even travelled all the way up north, to do a show about the new library. I'm thrilled that my kids can now enjoy this wonderful place, when they visit my parents.
The latest issue of Babiekins Magazine has an article about what they call "possible the coolest library on the planet". Enjoy the pictures.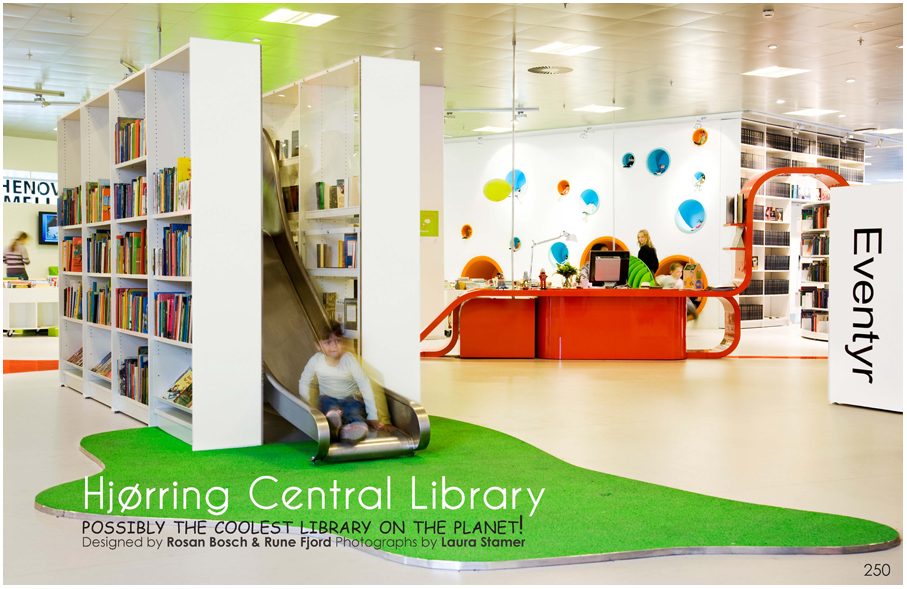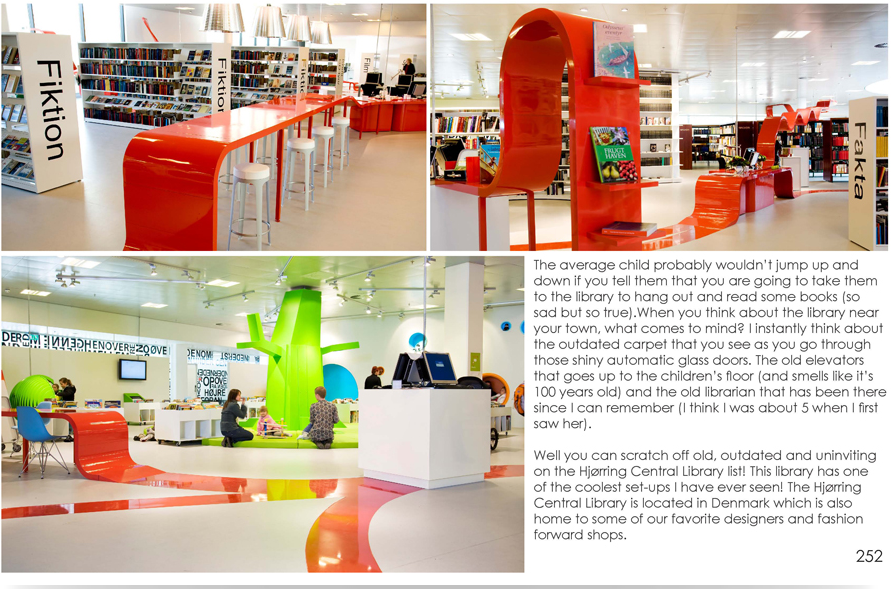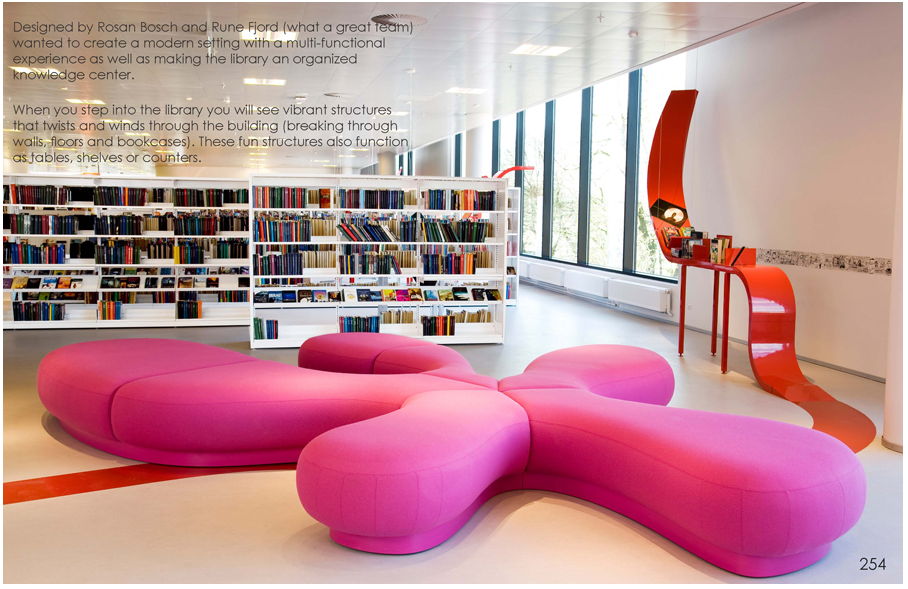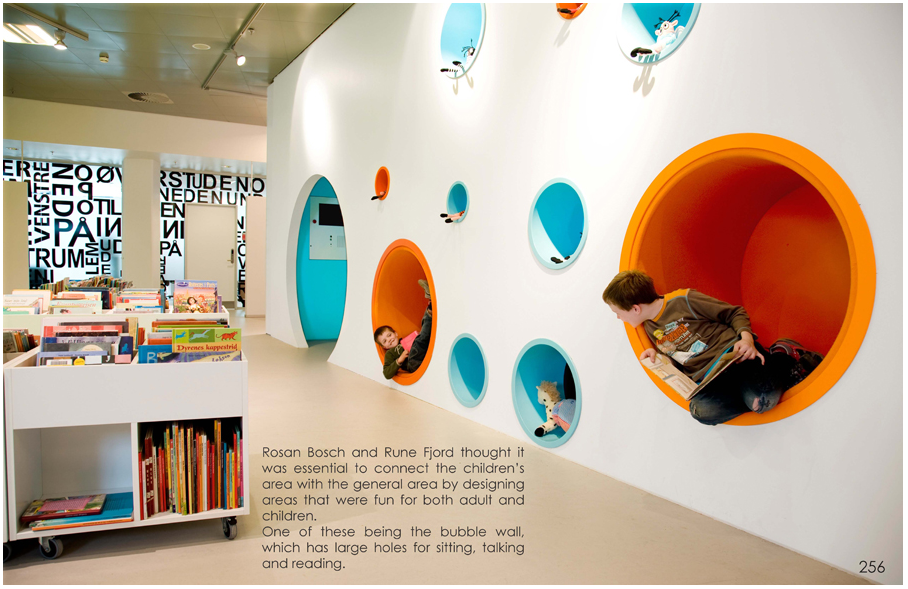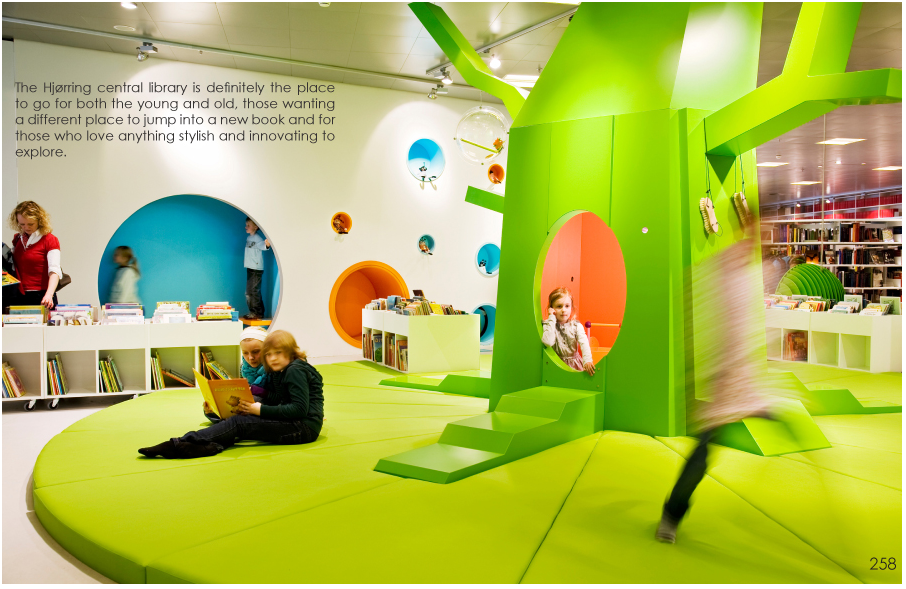 Images: Babiekins Magazine