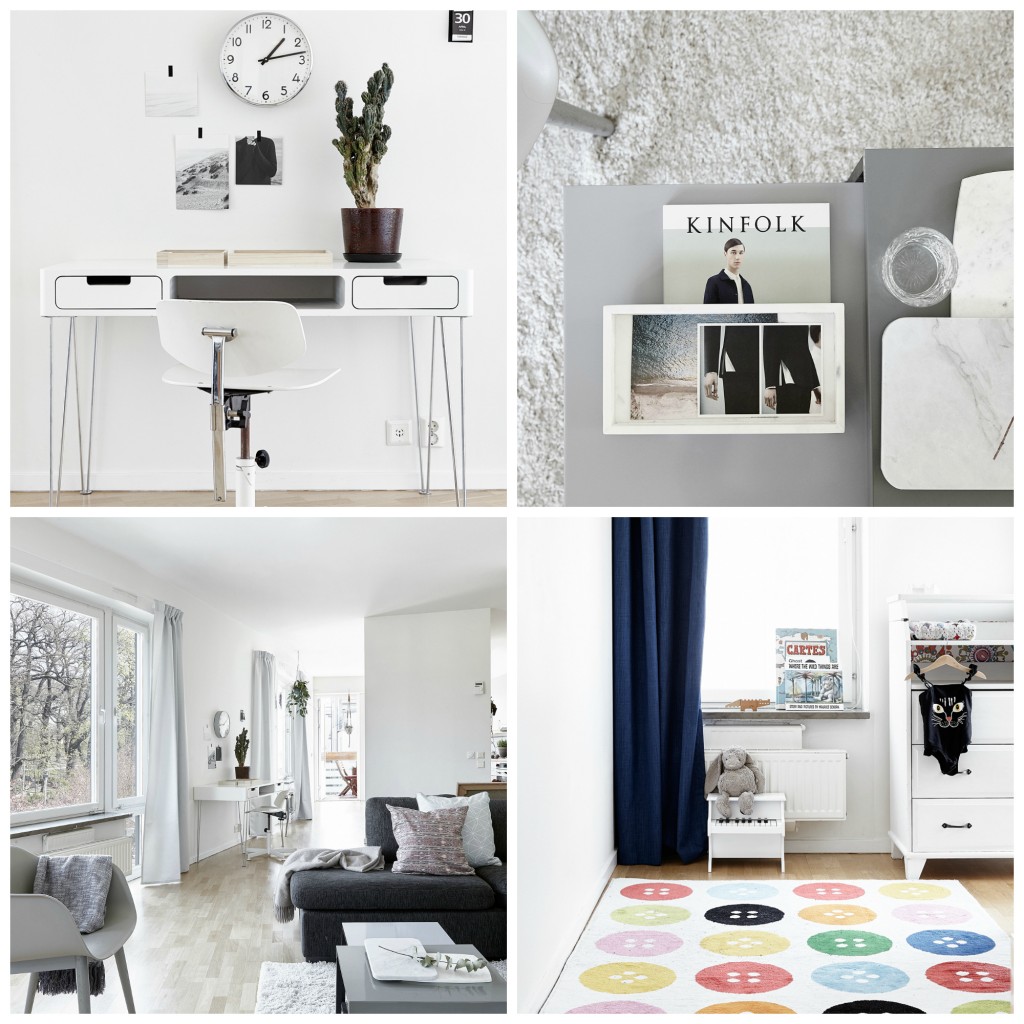 Pictures: Fantastic Frank
Today, I want to share a few pictures from Fantastic Frank with you guys. Looking at pictures of this family home in Stockholm makes me want to sort out my work space. I've been talking about it for ages, but somehow other projects jump the line, and I never get around to it.
Right now our garden is taking up most of our free time. We're redoing half of it, and getting rid of old trees and bushes. Hopefully, we'll get to the fun part down there soon – the terrace and making it cozy. Right now it's just a lot of waiting around and hard work. I'll show you the result, when it is more than a pile of dirt. We'll be working on it for the next few days. Today we'll also be looking at dressed up drunk teens running around in the streets as well. It the big parade day here in Aalborg, which will end another week of Aalborg Karneval.
But back to my work space. I'm working on different solutions in my head and on Pinterest. I'm in desperate need of storage space. Magazines and pieces of paper tend to pile up on my desk, and it is just too complicated to move everything around when I have to get some work done. I'll show you what I have in mind soon.
Have a fantastic day <3