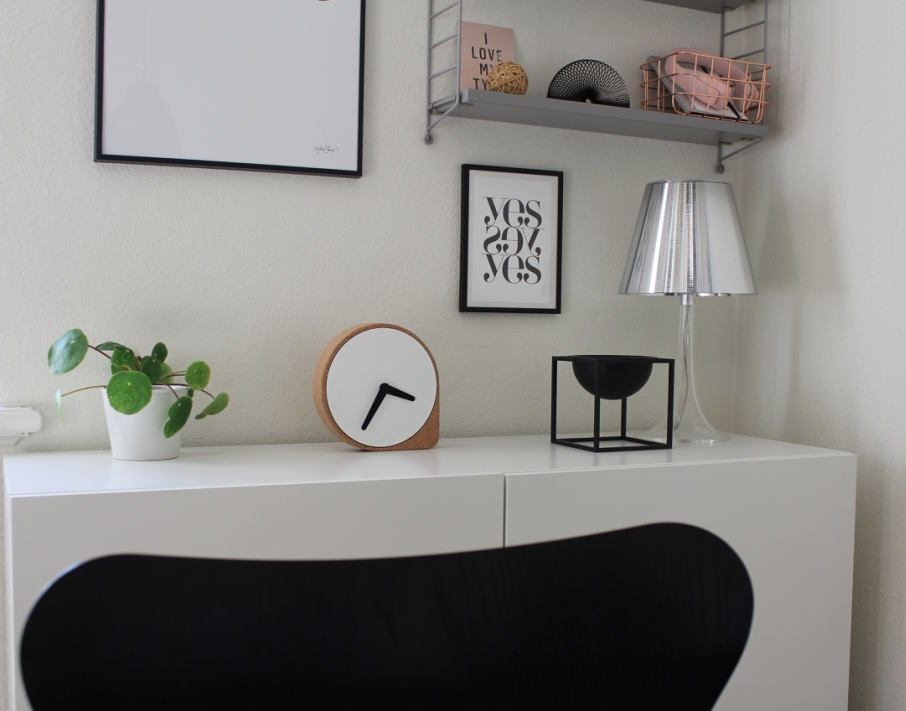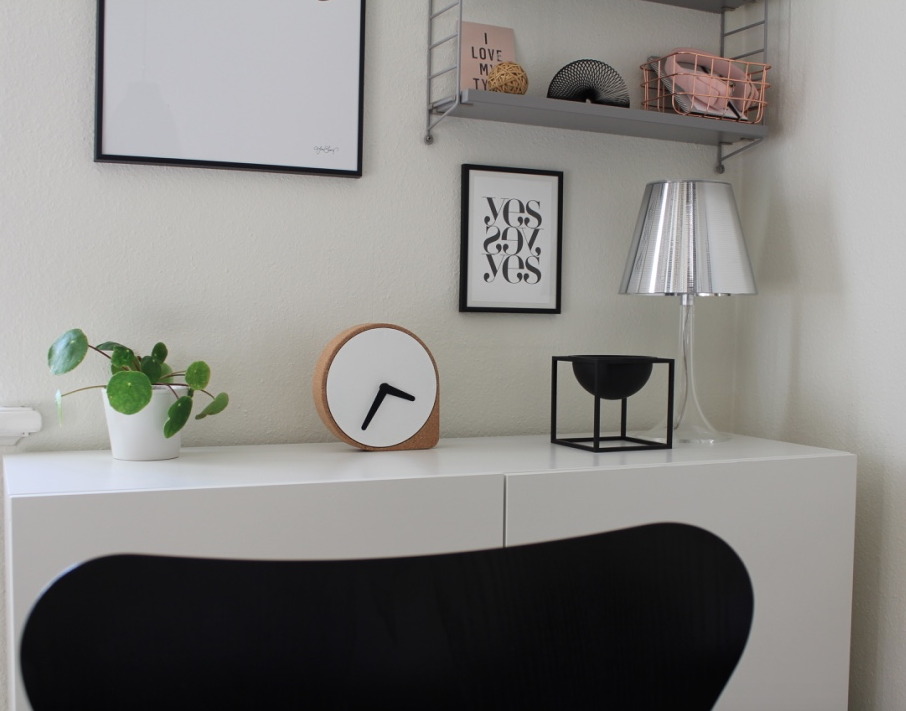 A few weeks back I was contacted by Puik Art. I didn't know anything about who they were or what they did. I then found out that Puik Art collaborates with young and talented Dutch designers to deliver innovative and original products. They work closely together with designers in a special partnership, where Puik Art helps young designers launch their creations. Puik Art also develops and designs products for their own label, as well as for other companies.
I was lucky enough to test two of their products; the Flowerpower and the cork Clork, both designed by Ilias Ernst. About his own design, Ilias says: "My products express simplicity and creativity with a surprising twist".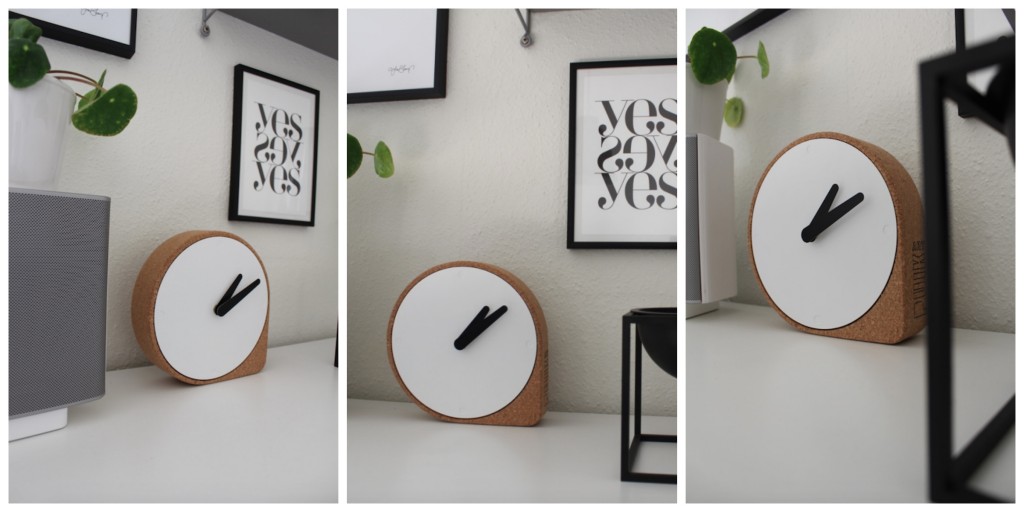 Simple forms combined with natural material give the 'Clork' its distinctly unique look and feel. "Its left corner stands firmly in the present, whilst the rounded right side allows time to roll by", according to Puik Art. I've tried out different places in our home, from the bedroom to my boy's room. But right now I'm enjoying the 'Clork' in the dining room.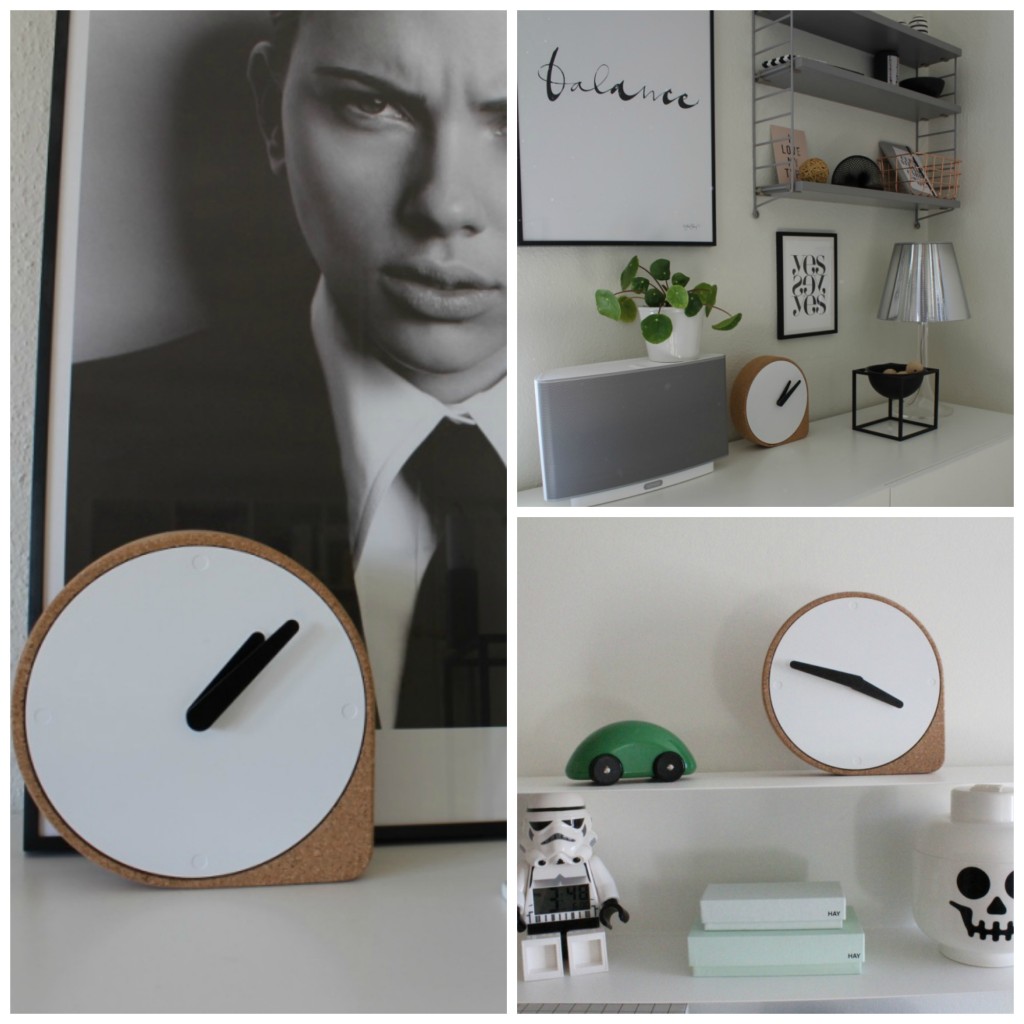 The 'Flowerpower' is a plastic four meter long extension cord. The Flowerpower cord is shaped after the iconic Dutch tulip, which makes it worth showing and adds the perfect twist. It's such a cute idea.
Right now my Flowerpower is hanging in my window, with white balls of light hanging from it. To my otherwise very black/white/grey home, the Flowerpower adds a splash of color, which I really like. But it'll also be used around the home, depending on whoever gets their  hands on it first, in situations where we would normally use a boring electrical cord.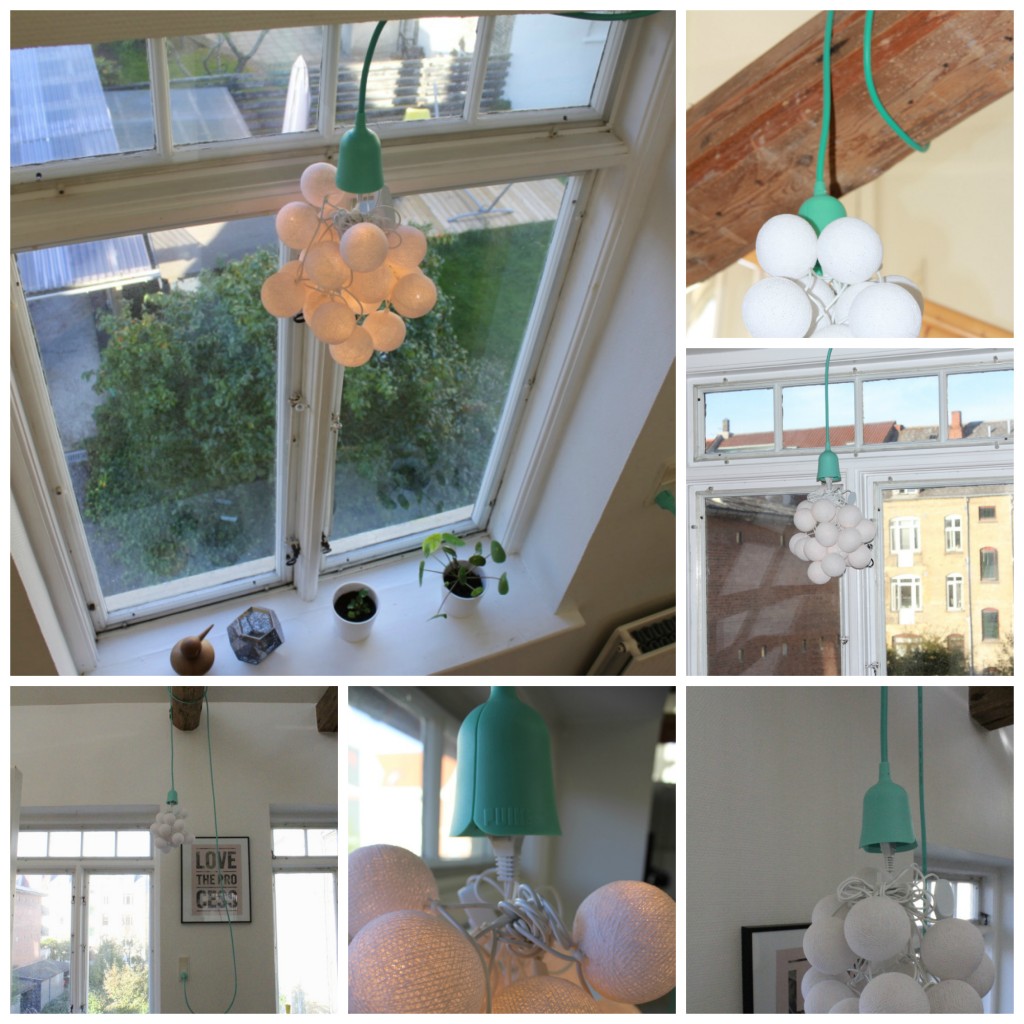 I've been playing around with the two design items last weekend, and both items are a hit in our family. Both kids want the clock in their room, and since we created the lamp out of the flowerpower cord and same light balls, my daughter has asked numerous times, if she can have the lamp in her room. I'm not at all done with these items, and I'm pretty sure the clock will end up in our dining room. I'm going to try out different solutions with the flowerpower cord, because it would also be handy, as an extra long extension cord for when we're working from home. Do remember to check out my Instagram for more pictures of these two lovelies ahead. You can buy the products and lots more by the talented Dutch designers right here.
*This post is made in collaboration with Puik Art. All words and opinions expressed in this post are my own.