Preparing for a weekend full of snow, great company and relaxing times. Here are some of the things I would pick for a few hours alone – some quality time just for me.
The fireplace will be a bit difficult though – since the people, who lived here before us got rid of it. But I still wish they'd kept it – I would love to sit back, enjoy a hot cup of tea and just relax in front of a fireplace. Hopefully, this weekend will bring a few hours of silence and peace. I would enjoy the silence and just think, read or simply look out the window.
It's way too dangerous having a moshi moshi mind shop here in Aalborg. I've been in there once, but I'm ready for another visit – soon. Here are some of the things on my list.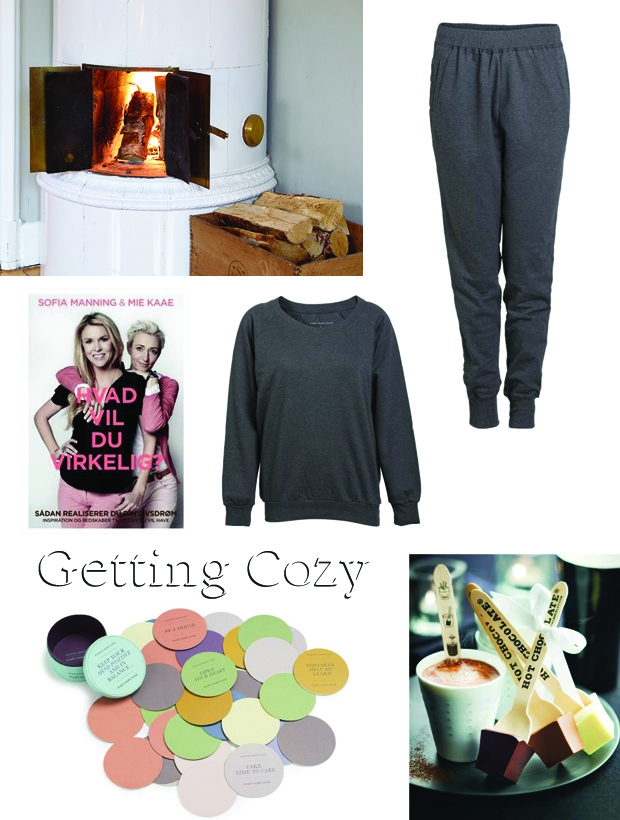 Pictures: – 1 – 2 – 3 – 4 – 5 – 6 –