I promised you that I would return to this apartment. To me it's pretty special, because it contains pretty much everything I imagine when thinking about a cozy home. It's very Danish to me, and something I really enjoy looking at.
It's very inspiring to me, because it is in fact a family home of four people. Imagine that, four people living like this (read this cool) in an apartment which is (only) 80 square metre.
The way the family has chosen to arrange their furniture, and divide the room into a living room/ dining room/home office is well done. It's a small room, but they've managed to create small rooms within the big room. By sticking mainly to black and white, the room doesn't feel crowded at all. But the hints of color here and there just gives the room that homely feeling.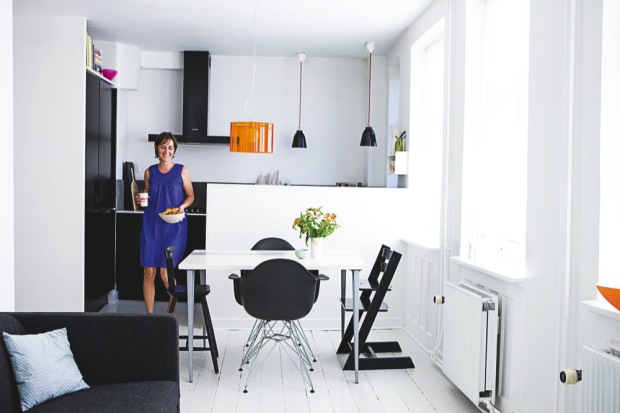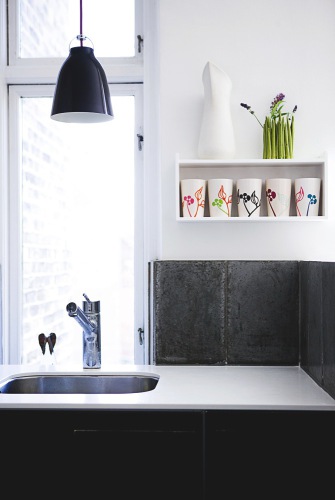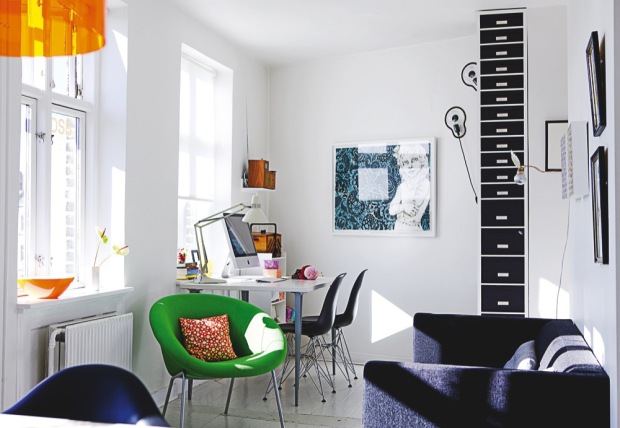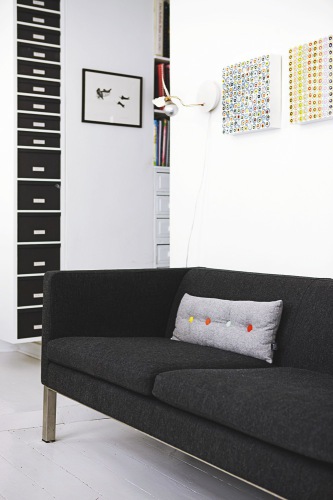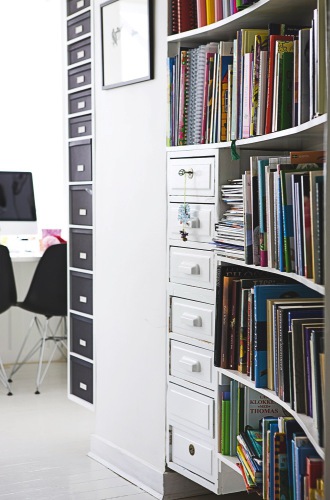 Notice how every corner has been used. Like this storage section. It's so cool, and indispensable in a small place like this. And to me books will always bring that cozy atmosphere into a home. The bedroom is the perfect example of that as well. It's a nice detail with the wallpaper and the shelves filled with books. I could see myself relaxing in that corner with a cup of coffee and one of their many books.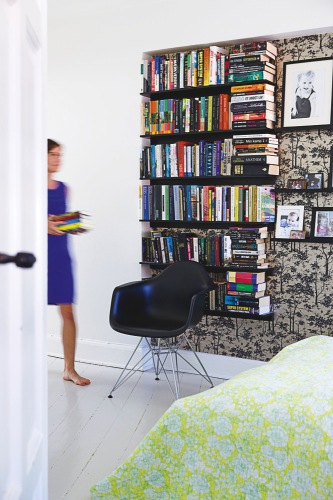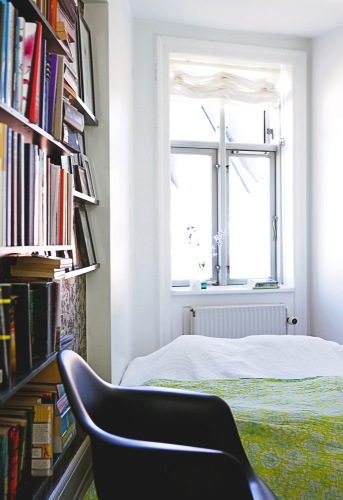 And, I'm tempted to say, the most important room in the apartment. Living with two kids in an apartment can be quite challenging – when it comes to decorating that is. I really like this room. The bed solution is brilliant, and a cool place for playing. I love the fact that the floor is darker, which also gives the room that cozy, playfull feeling. The yellow desk is perfect. It doesn't take up a lot of room, and it can contain a lot of things/paper/crafts and toys.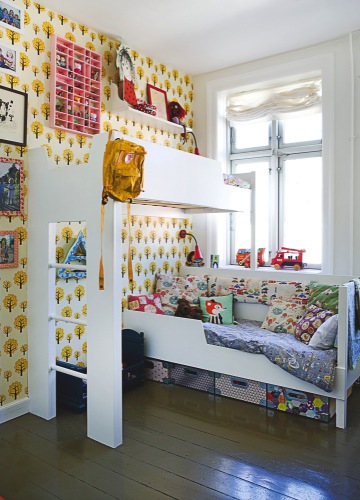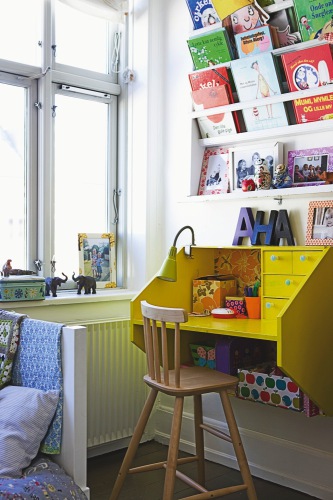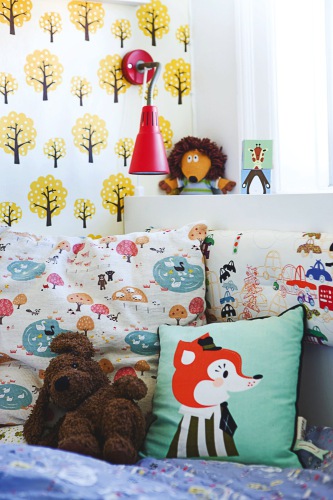 Images: Bolig Magasinet