Today, you'll take a mini trip to one of the cities I love the most. London has always been special to me. I cannot wait for the numerous mother/daughter trips, we'll take when when my girl gets older.
I recently got to know Geraldine through BYW Blog Boss, and I immediately loved her style. I was so thrilled, when she said yes to write a guest post about London. Thank you so much Geraldine for writing this mini guide. I want to just hop on a plane right now! Get ready for some of the best London has to offer.

Hello, I'm Geraldine Tan, a medical doctor and the founder and editor of the design blog Little Big Bell . I live in North London with my family and was pleased that Charlotte had asked me to share with you some of my favourite places in London. There are so many places to visit and see, it was really hard narrowing the list down, but here goes:
My favourite lifestyle store is
Couverture and the Garbstore, located in London's Notting Hill. It stocks a curated collection of eclectic fashion and homeware brands such as Kauniste, Tas-Ka and Mayer-Lavigne. If you have kids, this is the place to visit! You will find stylish brands such as Bobo Choses and Lucky Boy Sunday. Even better, this shop is only a short walking distance from the famous Portobello road, with its vibrant flea and food markets on Saturdays.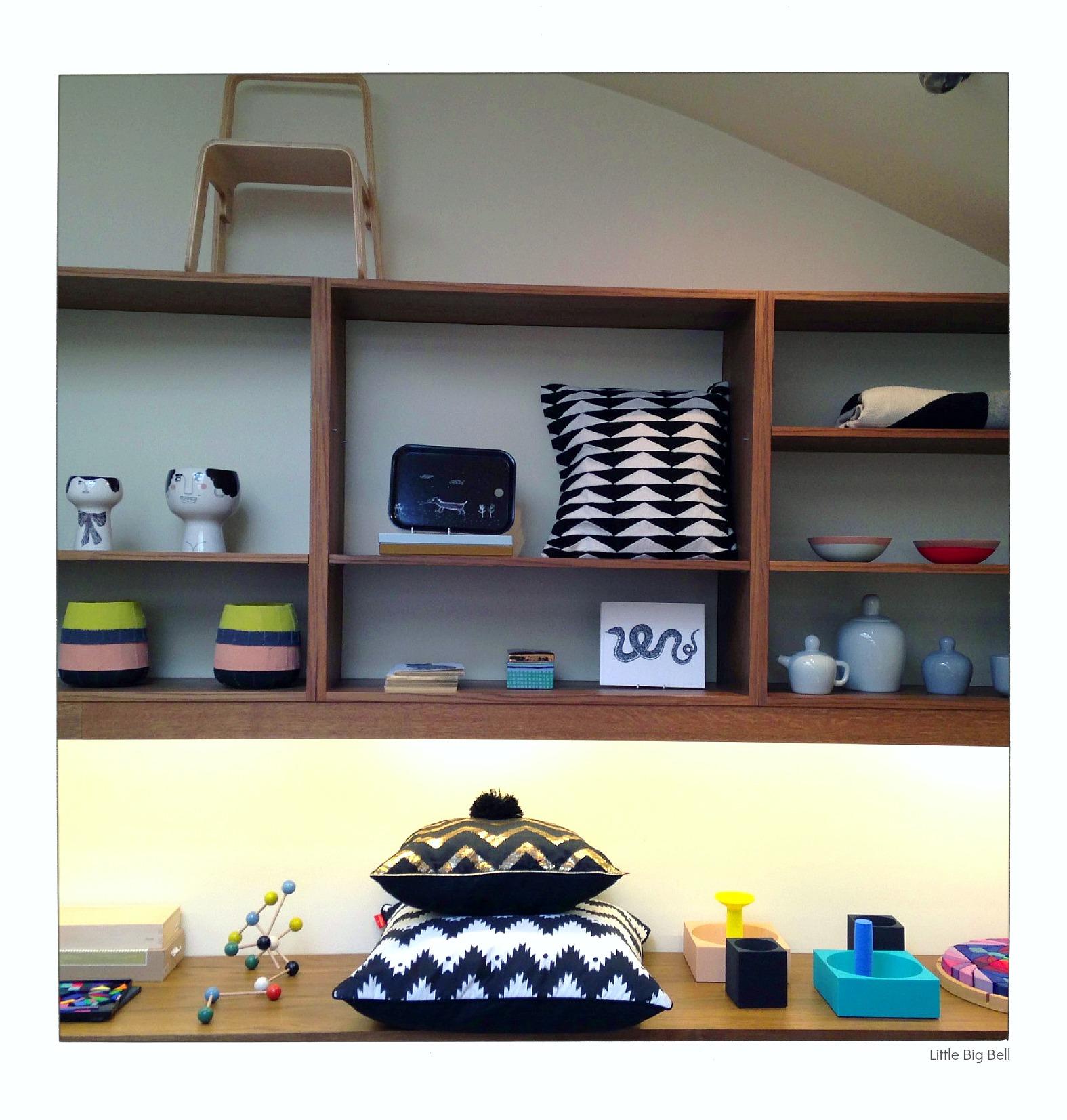 favourite Meat restaurant is
Mark Hix's Tramshed located in trendy Shoreditch. The menu is simply marbled steaks with Bearnaise sauce or roast chicken followed by Apple rhubarb pie. Delicious and also well worth a visit to view Damien Hirst's tank of an embalmed cockerel riding on a cow, suspended in the centre of the restaurant. You will also find many small quirky shops nearby to explore.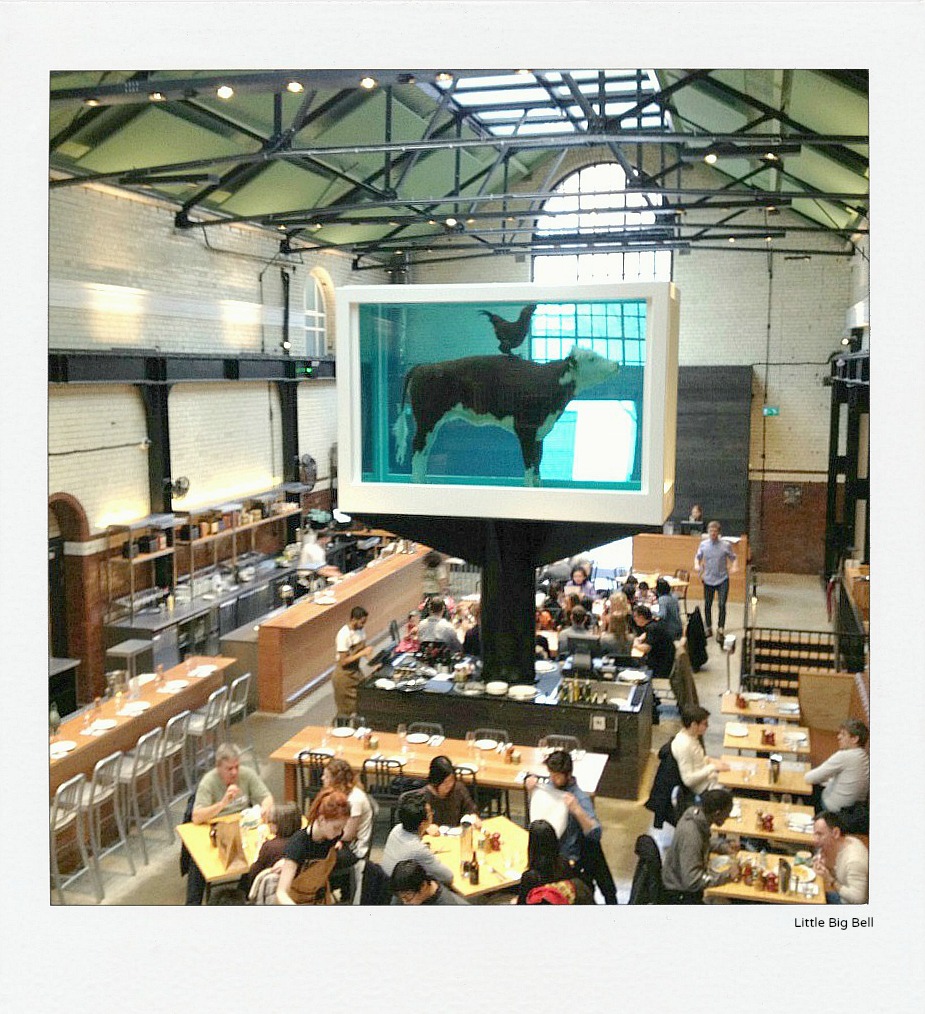 The Design and furniture shop I frequent is
The Conran shop located on Marylebone High street. You will find classic contemporary yet quintessentially British furniture designed by Sir Terence Conran, as well as a range of on trend homewares conceptually displayed throughout the store.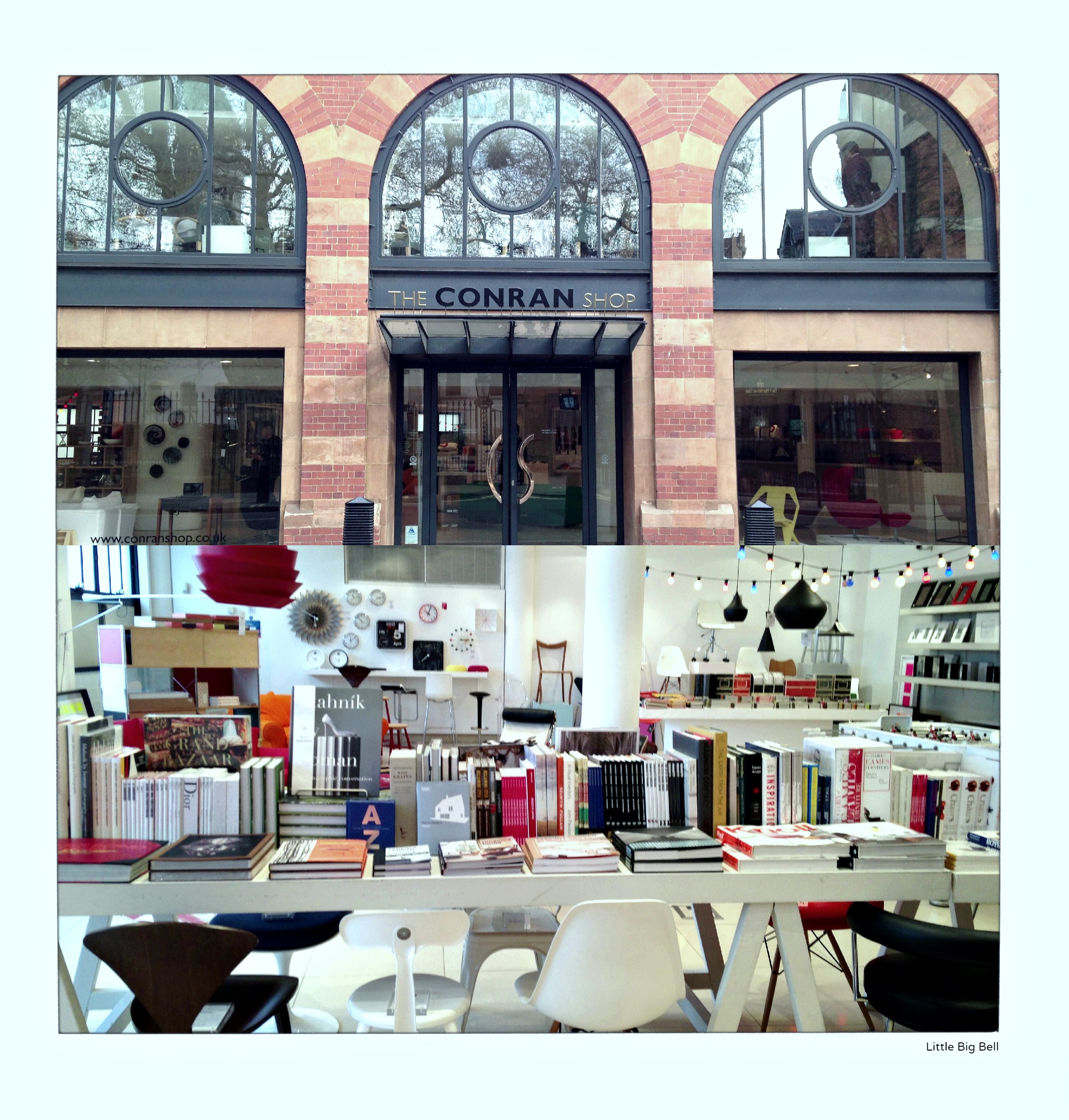 I love to have lunch at
Ottolenghi in Islington. The salads and desserts are stunning and truly artisanal. Close by,on the same high street is Abigail Ahern's shop, packed full of ideas and inspiration on how to style and decorate using dark colours.
Photo credit: Little Big Bell and Ottolenghi