I went shopping today, splashed out big time. Had to do the last bit of shopping before the Easter lunch tomorrow – and of course get a cup of coffee at Behag.
I bought this eye exam thing (a piece of plastic to use on the table under your plate) in Søstrene Grenes for DKK 10. I placed it on the wall above my working space in the living room.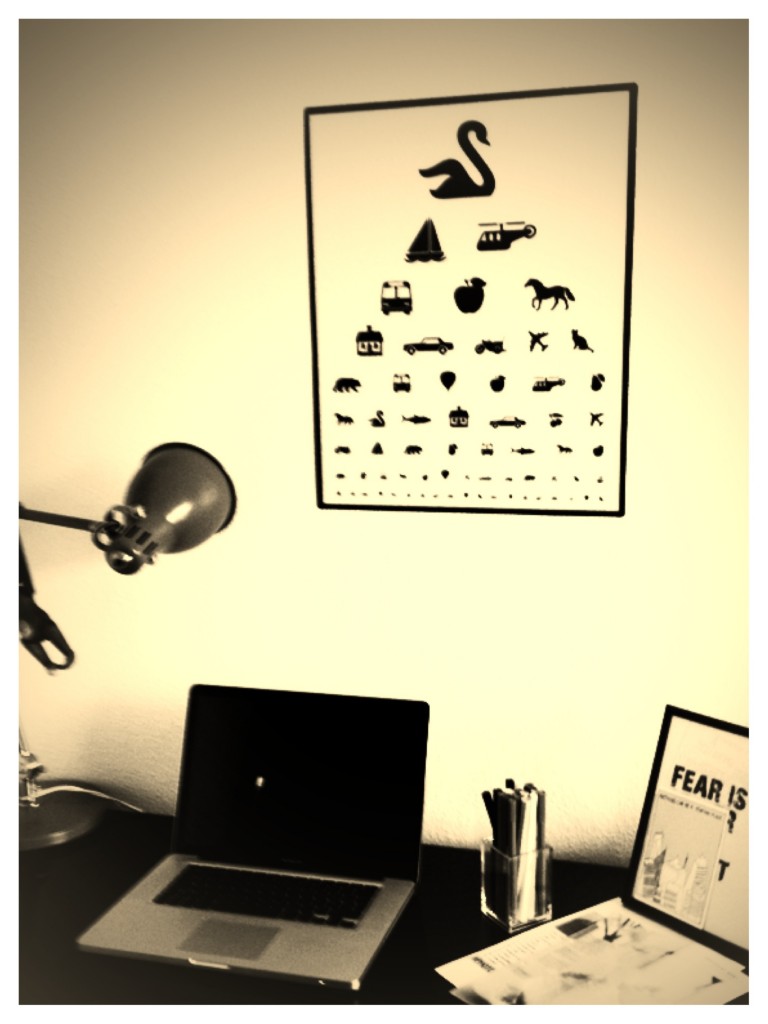 Happy Easter out there.