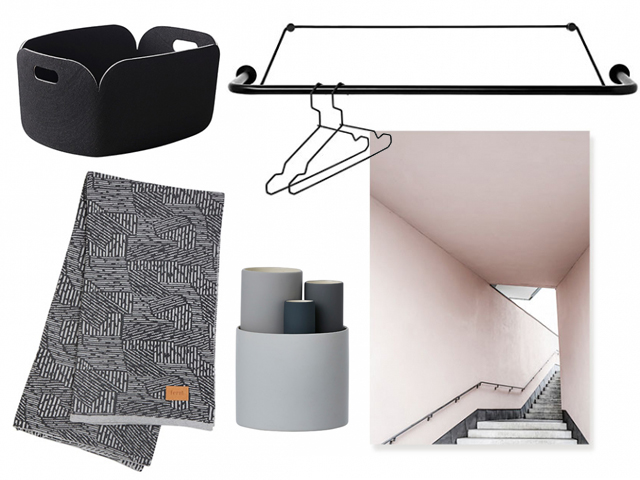 Christmas was not that long ago, but seeing all the beautiful SS16 collections from some of my favourite brands has made me add quite a few things to my never-endnig-wishlist. I've picked out a few things from the list to share with you today.
The Muuto restore storage basket has been on my list for quite some time. I actually thought about buying one or two for my boy's room. They are really pretty, and it would be perfect for some of his toys. But lately I've been thinking about adding one to our new cozy corner in the dining room. The storage basket would be perfect right next to the sofa. I would fill it with magazines, books, toys and all the other stuff we 'forget' in there.
I've had my eyes on the 'older' version of the ferm LIVING collect vases. But the new edition of the collect vases from the SS16 collection is much more me. I bet I'll end up buying it.
Another thing on my wishlist is the new maze blanket from ferm LIVING. It's also from the new collection. Even though I'm still in love with the one I've got, I think it's a January thing. My kids snug up in the sofa with either a book or an iPad and the blanket, and some days (I'm sure you know those days too), I wish I had two blankets – one for each of them.
I wrote about the new Gravity Rack from Nomess last year as well. I'm still rather smitten with it, and even though I don't have a space for it yet, I'm still dreaming about it. It's a pretty cool idea.
This beautiful Annaleena print has appeared on my wishlist before. I still love the pink stairs, and I'm hoping that one day it'll hang on my wall.