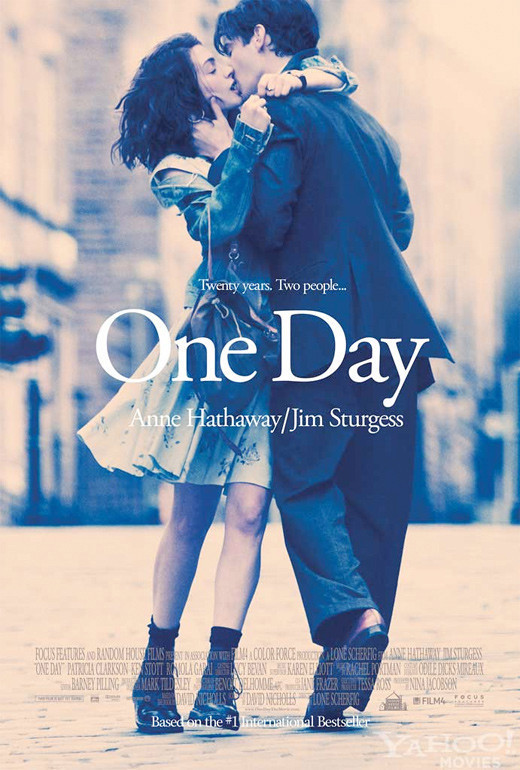 I know, I usually don't write about movies here, but I just have to share this trailer. And a quick note, don't you just love the poster?
It's from the movie One Day (the book is by David Nicholls). The movie is directed by the Dane Lone Scherfig, probably best known outside of Denmark for the movie An Education.
Anyway, I've read the book, and I really loved the idea – telling the story of what happens to Emma and Dexter on the very same day every year. It's a wonderful story, and I couldn't put the book down. So needless to say, I'm going to watch the movie as well. It stars Anne Hathaway and Jim Sturgess as Em and Dex.
Take a look at the trailer here and if you're in for a little more visit the official site right here.