[Sponsored post] I was given the opportunity to try out Paperless Post. For those of you not familiar with it, it's a company providing beautiful online invitations for everything from birthdays, weddings, parties and more. They've teamed up with some pretty amazing designers like kate spade new york, Oscar de la Renta, Liberty Fabrics, Marimekko, The New Yorker, Vera Wang, Meri Meri, Jonathan Adler and Rifle Paper Co.
I first noticed the company at the beginning of 2017, when I received an invitation from a Danish design company. To me, it was the wow-factor that made me look into Paperless Post back then. I was excited to be given the opportunity to try it out for myself.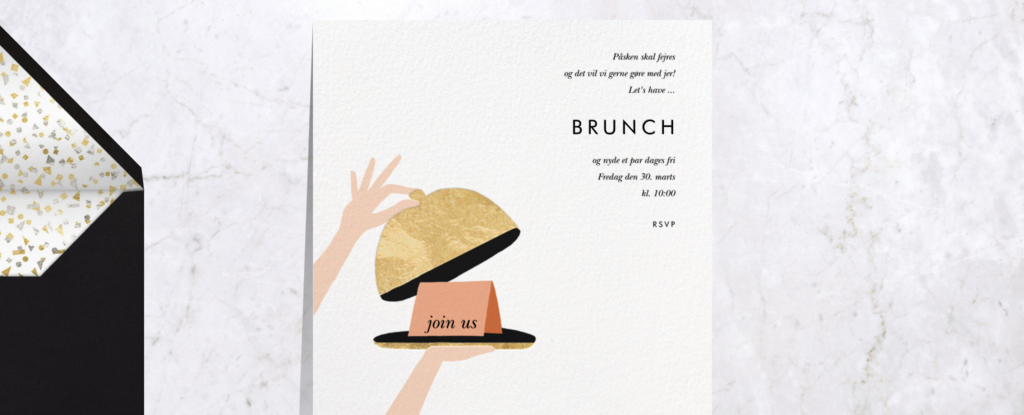 I've used the invitations on a smaller scale to make invitations for this year's Easter brunch. Since we're not about to celebrate any bigger events this year, I won't have the chance to try it out on a larger scale just yet. However, I plan to use it for Save the Date cards for my daughter's confirmation. I know she'll love designing and personalizing her invitation. I love the fact that people can check out the guest list and keep track of who's attending and who's not.
To give you an idea of just how many different designs you can pick from, I've collected some of my favorite ones. And remember, you can also personalize the invitations and add your own pictures. You can change just about everything from the text colors, the patterns inside the envelopes (the envelope opening is, by the way, a cool feature in itself).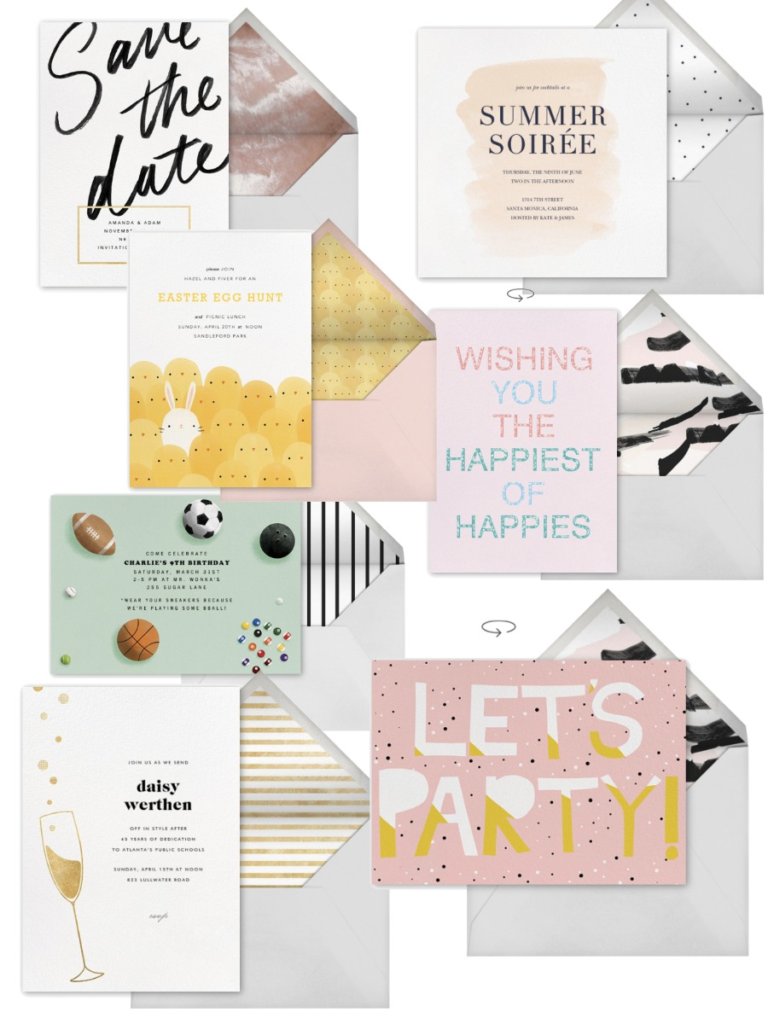 Check out Paperless Post and create your very own cool invitations. I'm sure you'll find an invitation that'll suit your taste and your event. At the moment I plan to use the invitations for my son's birthday, for the occasional brunch or G&T evenings and who knows – maybe there'll be a summer party or two on the list as well.