My girl turned 10 years old in January. Back then she decided that she wanted a summer party in our garden instead of a birthday party during the cold winter.
I was perfectly fine with that solution (truth be told, I'm more than okay with that solution), and these days we're planning the party, printing out stuff and deciding on what food to make. It's a fun mother-daughter activity.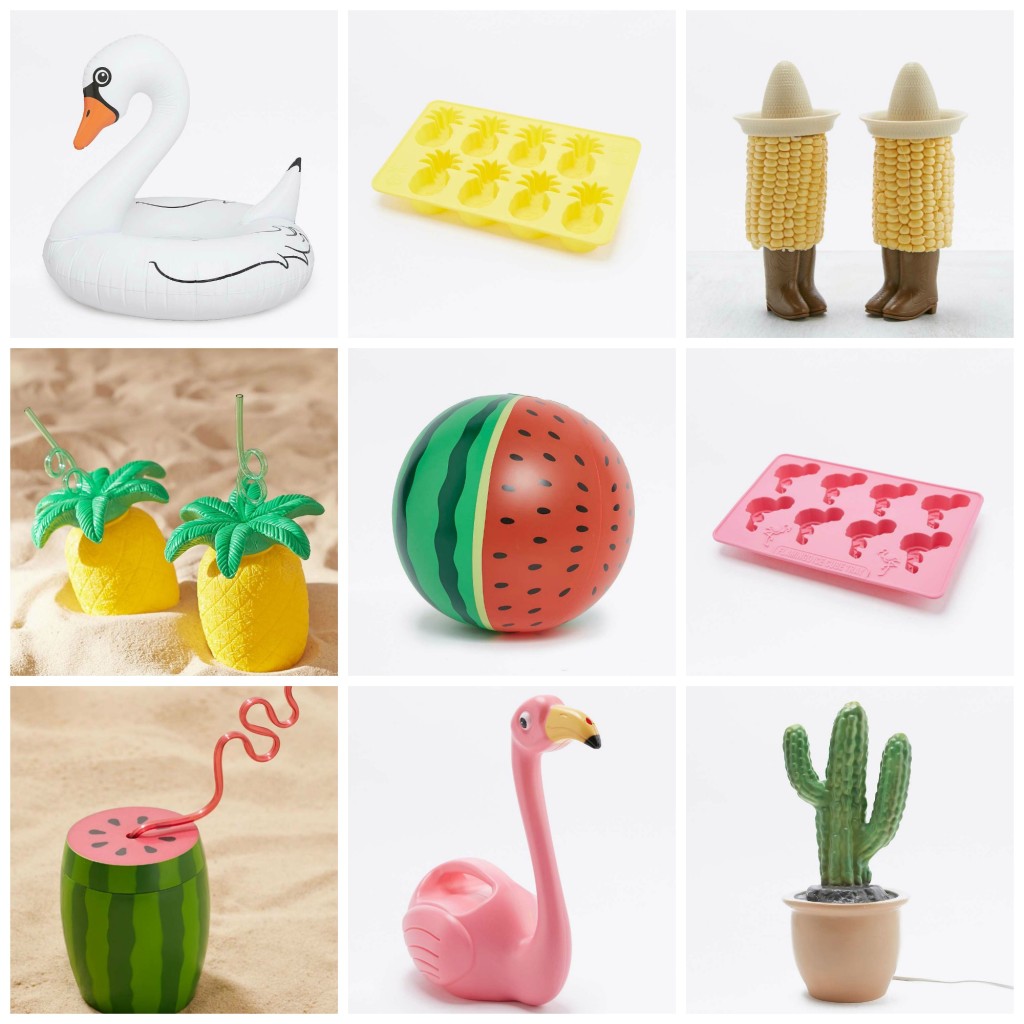 Here's a selection of the things she wanted to buy at Urban Outfitters for the party.
1. Swan Pool Float
2. Pineapple Ice Cube Tray
3. Corn on the Cob Skewer set
4. Pineapple To-Go Sipper Cup
5. Watermelon Beach Ball
6. Flamingo Ice Cube tray
7. Watermelon Sipper Cup
8. Flamingo Watering Can
9. Cactus light
For more inspiration check out my pinterest board Party Moments. I'll share some ideas about the food in another post.