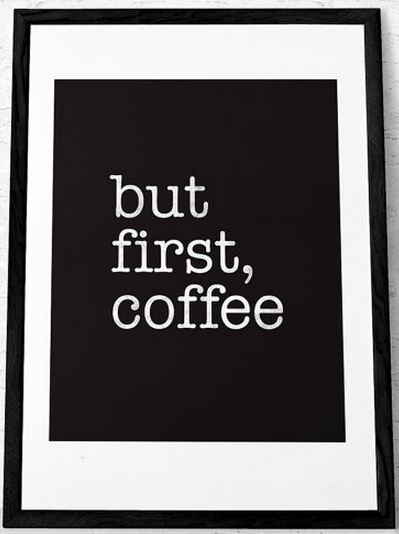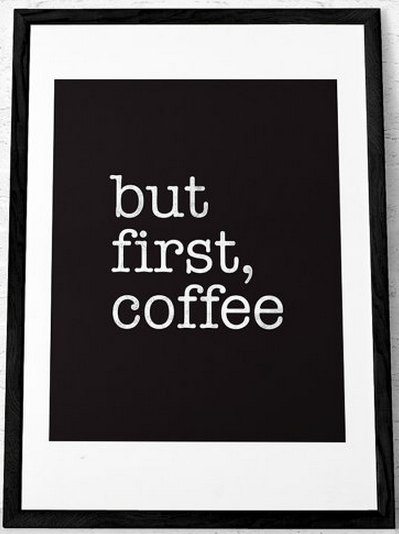 Our little staycation has come to an end – and we're back to normal again. We're all a bit more tired at night than usual, but in a few days our bodies will be back to normal mode again.
We rearranged our bedroom, and threw out old clothes. It's time for new beginnings and and less clutter around the house. It's time for light and simplicity. I love the fact that I can see sunlight coming through my windows again and I love all the tiny snowdrops in our garden.
We're trying to de-clutter our kitchen as well – and I'm looking for a print to hang above our kitchen counter.
So far I've found a few favourite prints – like the "but first, coffee"print  by LetterDesign on Etsy. I'm also quite tempted by this beautiful brownie recipe.
Photo: LetterDesign