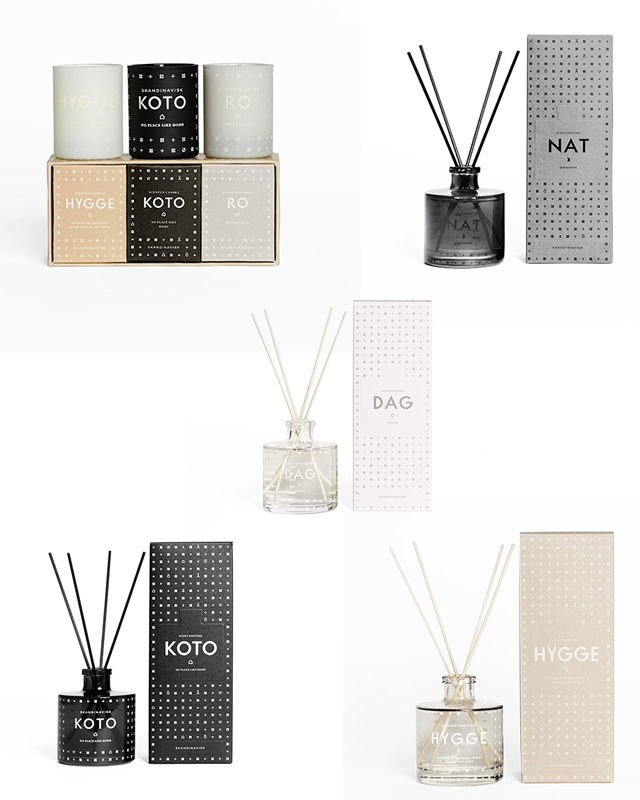 I kind of like the idea of a scent diffuser – I don't know if it's the minimal design, the names or simply a combination.
I've been avoiding scented candles for years, because I got a headache, when I had to walk past them in the different stores. The smell was simply too much for me.
However, I think I might be able to enjoy the scent diffusers in my home. I'm leaning towards Dag, Nat, Hygge, Koto or Ro. I might also be tempted to buy the small combi pack with the mini scented candles Hygge, Koto, Ro just to try it out. They've madet to my Christmas wishlist this year, which I'll show you in a few posts time. Until then, I wish you a lovely Monday, and I hope your week will be nice and calm.
This post contains adlinks