Right now I'm enjoying the small corners of our new home. There I find glimpse of what my home used to look like. We still need to decide how to store our million books, and more importantly, which wall to choose. I know, we're not finding a cure for world hunger or anything, but it is a big decision when you own as many books as we do.
Right now I'm taking a break from it all – reading a few blogs, reading today's lesson from Blogging Your Way 2.0 and enjoying a cup of tea.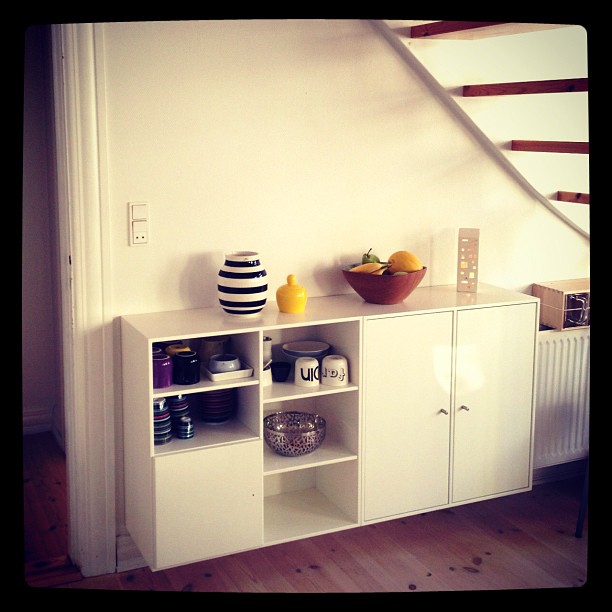 My favourite corner so far. This is in the kitchen, and because it's not a huge kitchen, we had to come up with a storage solution.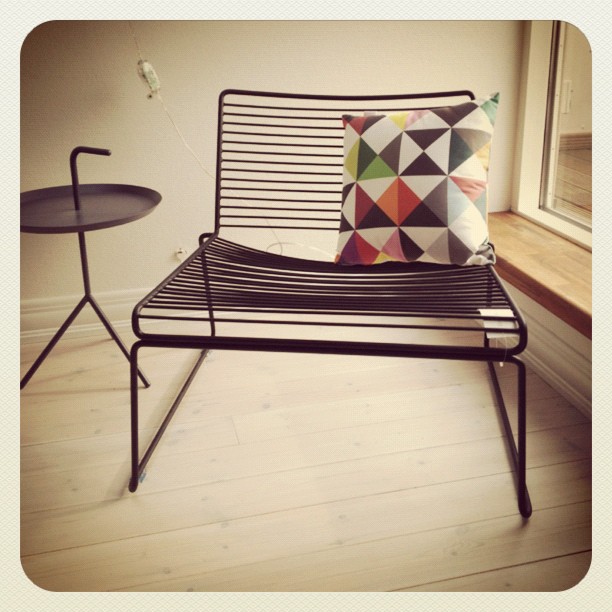 We've been talking about buying the Hee Lounge Chair from HAY for quite some time. And now we did. It will fit perfectly on our rooftop terrace, and in this corner, when it's winter.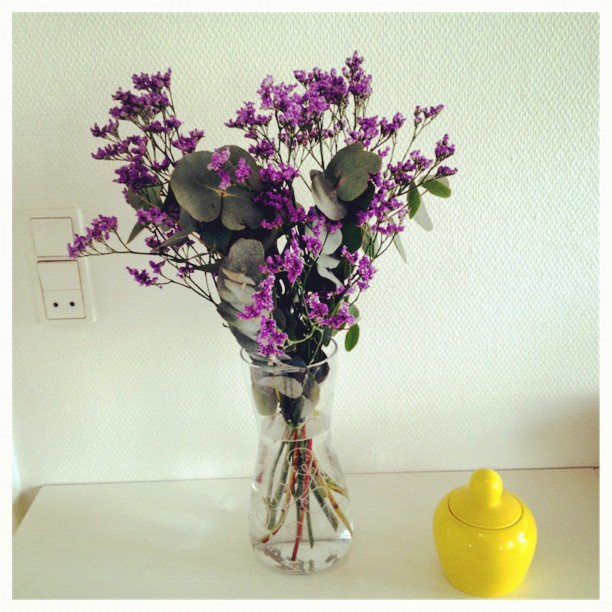 Lovely purple flowers in the kitchen. The beauty and simplicity is just perfect.
Images: Espresso Moments