Staycation is for the hardcore here in Denmark, because you can never trust the Danish weather. Most of our friends booked a vacation somewhere warm during this past week. We were so close ourselves, but decided to stay put.
Not sure what to do this summer? Well help is near. I've made a list of some of my favourite summer activities and they're perfect for staycation inspiration. A few more days, and then it's staycation time for me as well 🙂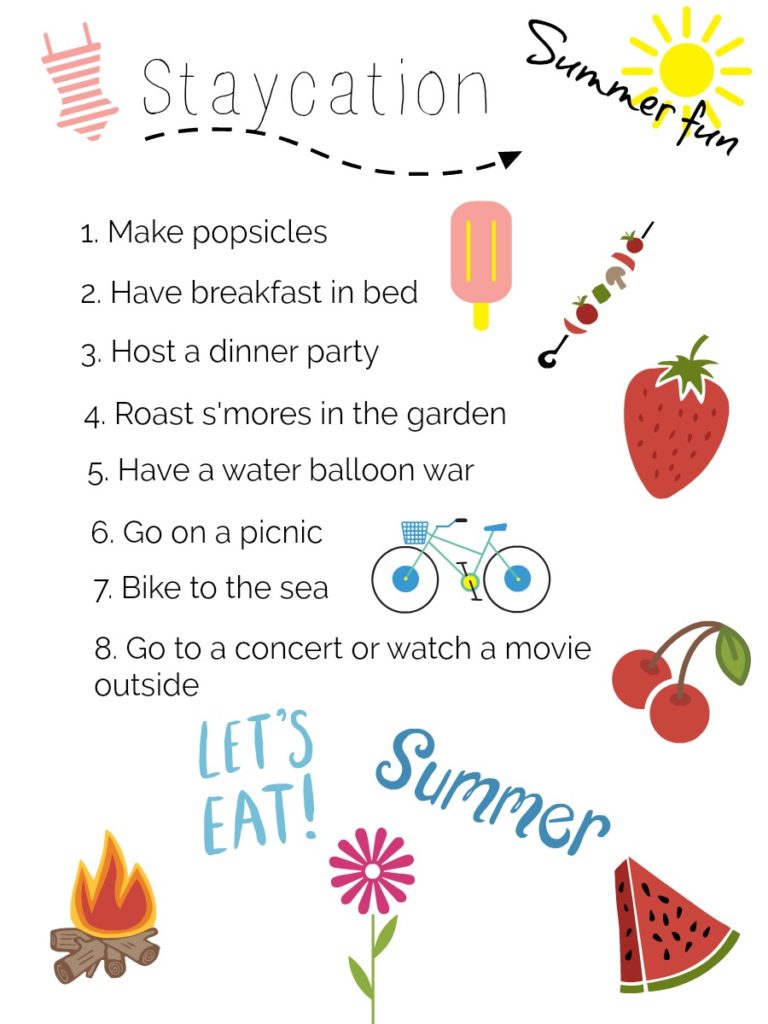 If you need more inspiration try a Pinterest search. You'll find lots and lots of staycation inspiration there. You can also check out my latest poat on what to pack for a staycation.
Have a wonderful day 🙂