The kids have been at soccer camp all week, and my husband and I are still busy with work. Two weeks to go before I can sit back and enjoy my summer holiday with the rest of the family.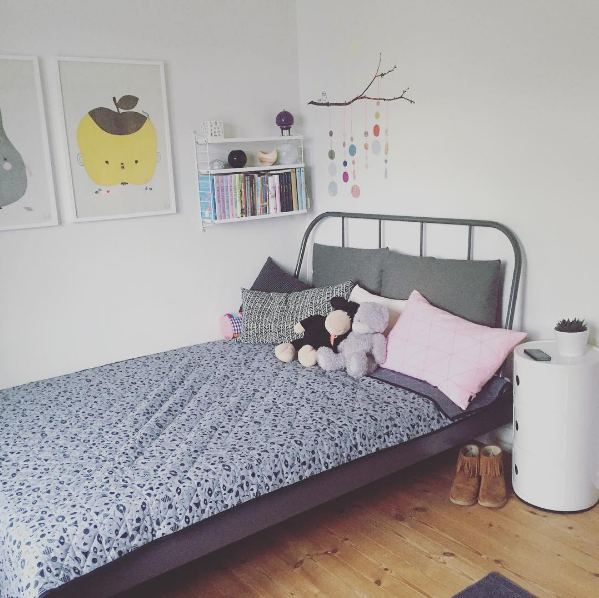 But I'm planning to rearrange a few things in our home before that. Last weekend we ended up buying the Ikea bed for my daughter, which I mentioned in this post. She's crazy about it. Last night we watched The Karate Kid (her for the first time – and me reliving one of favourite childhood movies) in her bed. We both slept in it last night, which was really cozy. The bedding from Sirlig, which I mentioned in the last post as well is on sale right now, and I just clicked two home for the family. My daughter has been talking about it for ages, so I hope I'll get an OMG out of her when she sees it.
We still need to decide on prints in her room. I'm not into a whole wall filled with Christopher posters, so we'll need to find a middleway. I've been collecting a few free prints on Pinterest, and then we'll find a few together.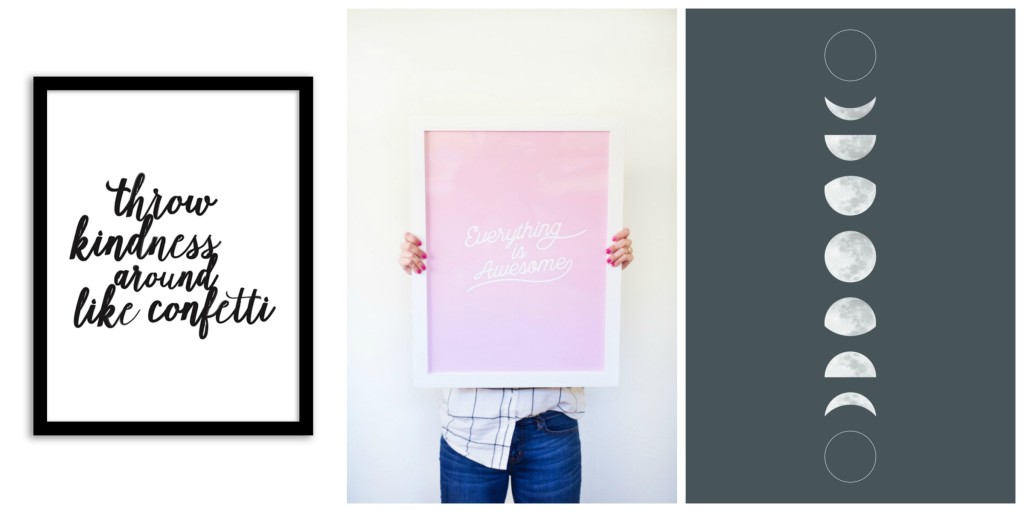 All three prints are free. Find the Throw kindness around like confetti here,  the Everything is awesome print here and the moon phase print here.