It's been the 'official' autumn holiday week here in Denmark, but we both had to work. But the kids have enjoyed some time with the grandparents. Other than that, it's been a pretty normal week for me.
1. Candle lover
This is the new Urbania Tealight Holder, from Kähler Design. It's new this autumn. I saw one like this last year on a Swedish blog (if only I could remember which), and I fell in love with the idea. So, I'll be heading down to the store first thing Monday after work to buy this beauty. I love the 'cozyness' of candles and a cup of coffee.
2. Blog Loving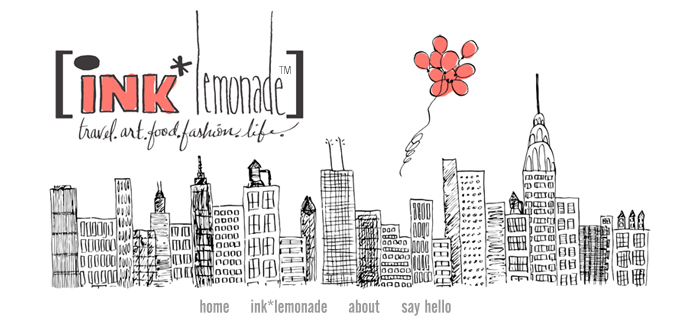 Through Blogging Your Way, I've found the blog Ink Lemonade. Christine is the author of the blog, and she describes herself as a lifestyle blogger. But what I first noticed, when I saw her site, was her beautiful blog header. Christine is also a freelance doodler and calligrapher, and her pen is just amazing. I'll be keeping an eye on her site from now on that's for sure. She writes that her studio will open soon, but in the meantime, you can visit her Etsy shop right here.
3. Cool Kitchen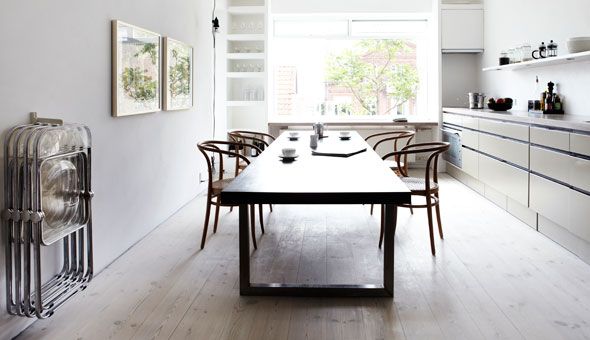 Every Friday afternoon, when I take the bus home from work, I read through my mails on my phone. And this Friday I was inspired by this picture. It's impossible to see that the kitchen is ten years old. I like that the interior is so simple. It gives the room that warm feeling.
4. This made me laugh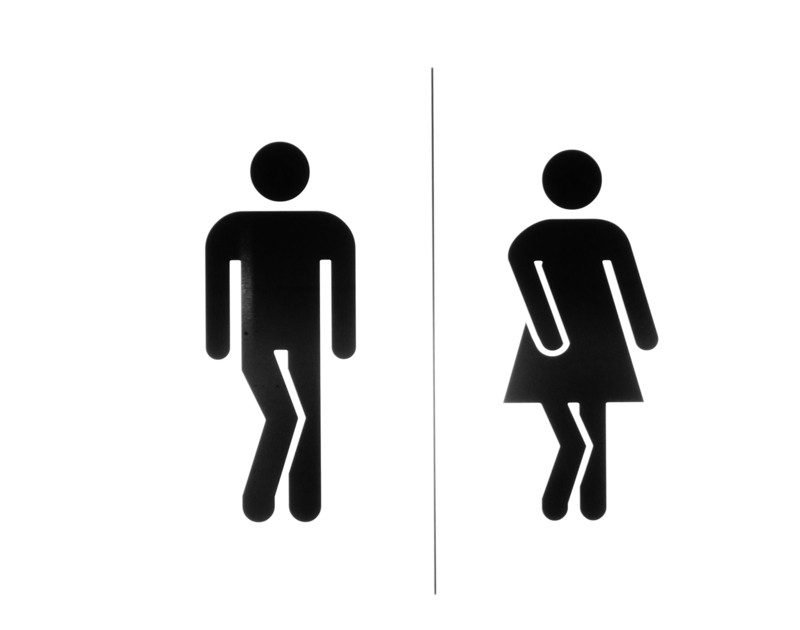 This sign really made me laugh – what a genius thing to do. I'll be hanging this on our bathroom door that's for sure. I found it while reading one of my weekly blogs on my reader. Time of the Aquarious has been a favourite of mine for quite some time.
5. BODIE and FOU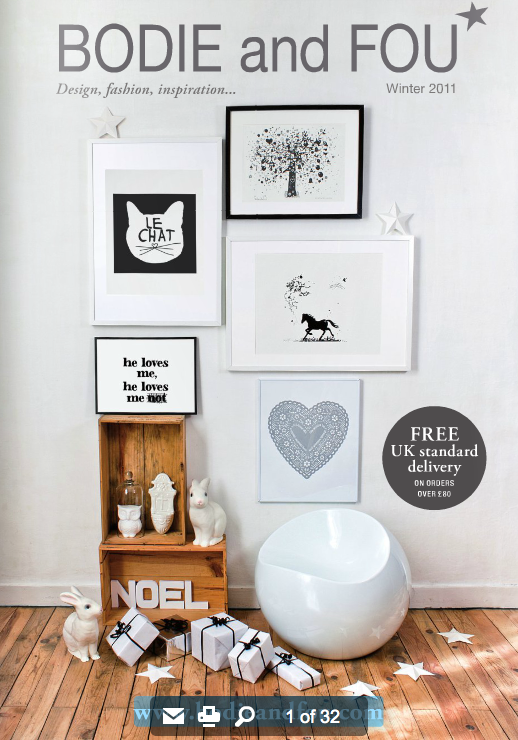 As an interior blogger there's no escaping the new online catalog by BODIE and FOU which came out this week. I could just email my family and friends this catalog, because there are so many wonderful things in there, which would look great in my home. It's a must look through, when you are doing your wishlist for Christmas. I'll be doing another post on this catalog later today, so do check back later.
That's all for me now – have a lovely Sunday (Hopefully your little one won't get up at five like mine did).
Images: (1) Kähler Design, (2) Ink Lemonade, (3) Fri.dk, (4) Time of the Aquarious,  (5) BODIE and FOU