Moving into a new home is very time consuming, we all know that. We're almost done with the 'unpacking boxes' part, and now we're moving into the 'where to put everything' part. Surely, we did manage to decorate some rooms already, but we've still got a long way to go.
It's a fun process – now that I can see and walk around every room, without them being full of brown boxes. And now that I've had some time to just walk around in our new home, I find a whole bunch of new projects.
I knew from the start that our kitchen wouldn't be big enough for all the kitchen equipment we've got. All our mugs, kitchen machines and all the tiny bits and pieces we've managed to collect for the past ten years – we would have to come up with good storage solutions quick. And we're getting there.
Our next project in the kitchen would be to make it more modern – update the style and make it more us. So, hopefully we'll be able to adjust some things in the next couple of months. I cannot wait to get started.
While searching for kitchen inspiration, I found the blog Jeg er Jonathan. It's a very inspiring blog – and I fell in love with Vigdis' new kitchen right away. The kitchen is now part of my new kitchen inspiration folder. What do you think of her kitchen?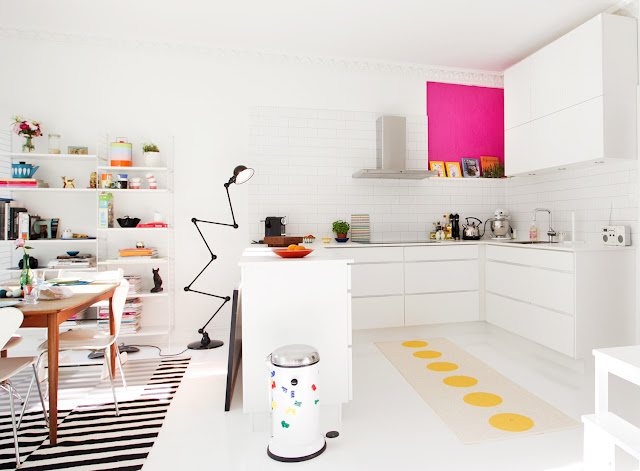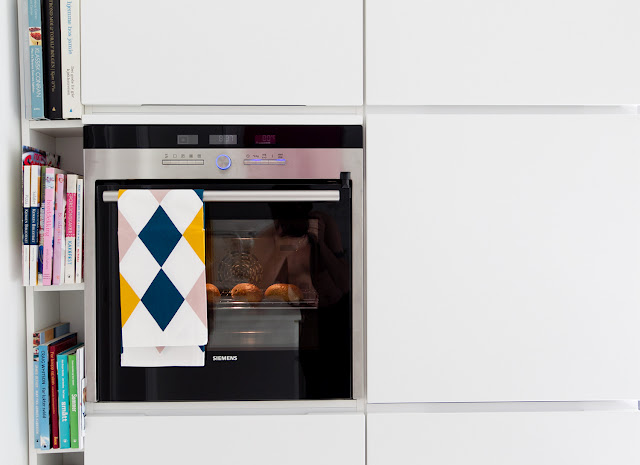 Images via Jeg er Jonathan