There it is – so full of life and reminding you of summer. The yellow door. Don't you wonder what's behind that door? I do.
To me doors are not just doors. There is a story behind every door. And I cannot help but wonder what the story is about this door and what is behind it. Even though it might 'just' be the bathroom. Why did the owner pick this door?
Apart from the yellow door, which I dream of having one day, I find this Swedish apartment quite interesting. Just look at all the wonderful lamps. The beautiful Alvar Alto chairs and the Eames Hang it All. This place will stay in my mind for quite some time, I'm pretty sure of that. This one I'll return to more than once, just to look at the details.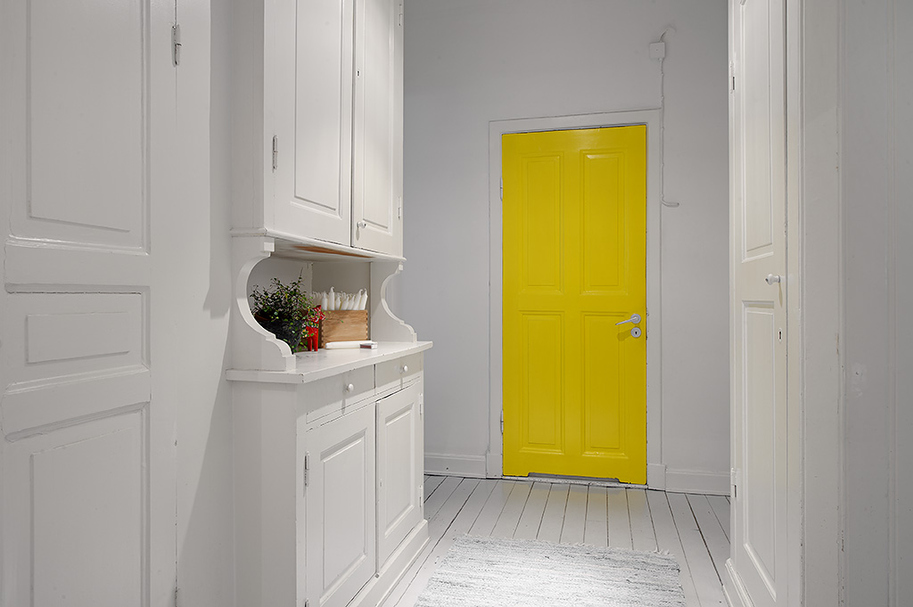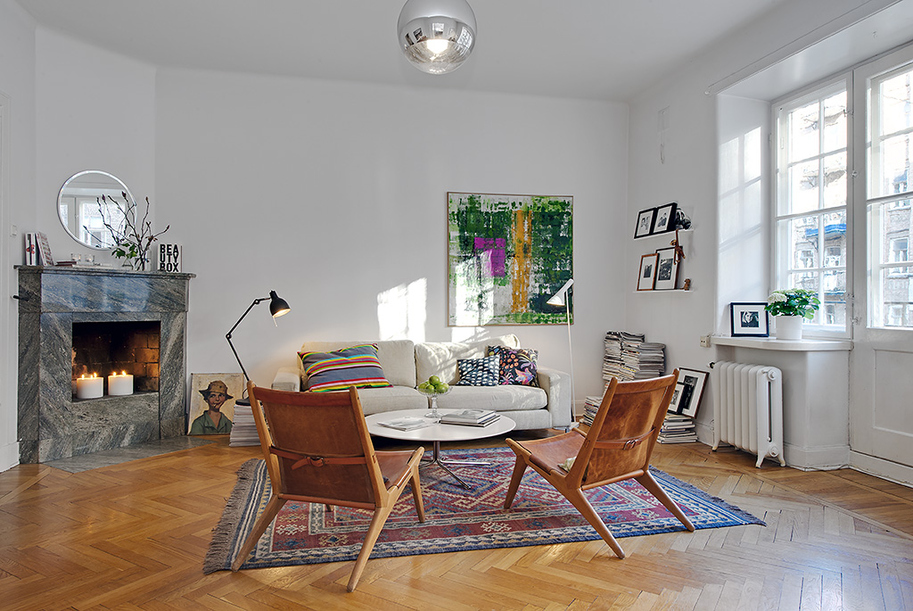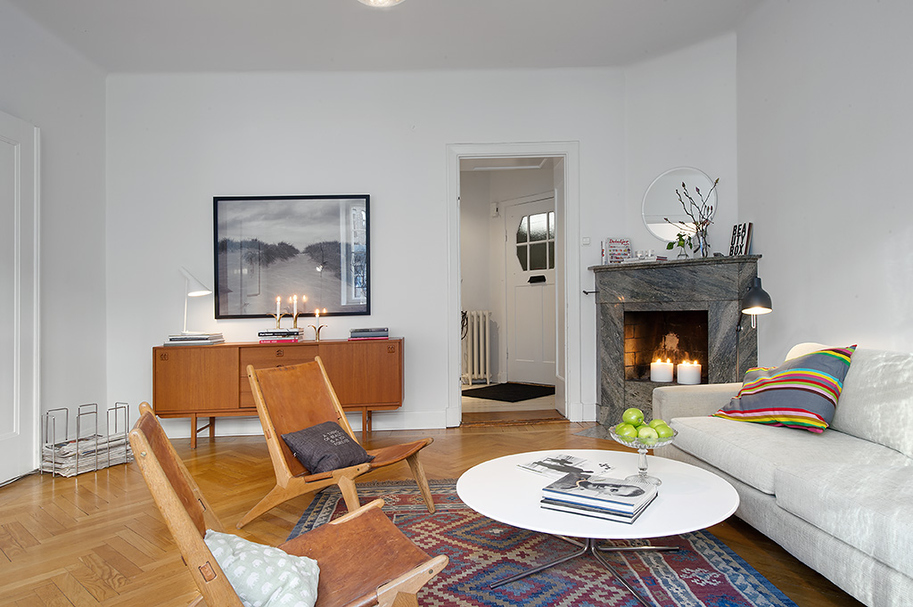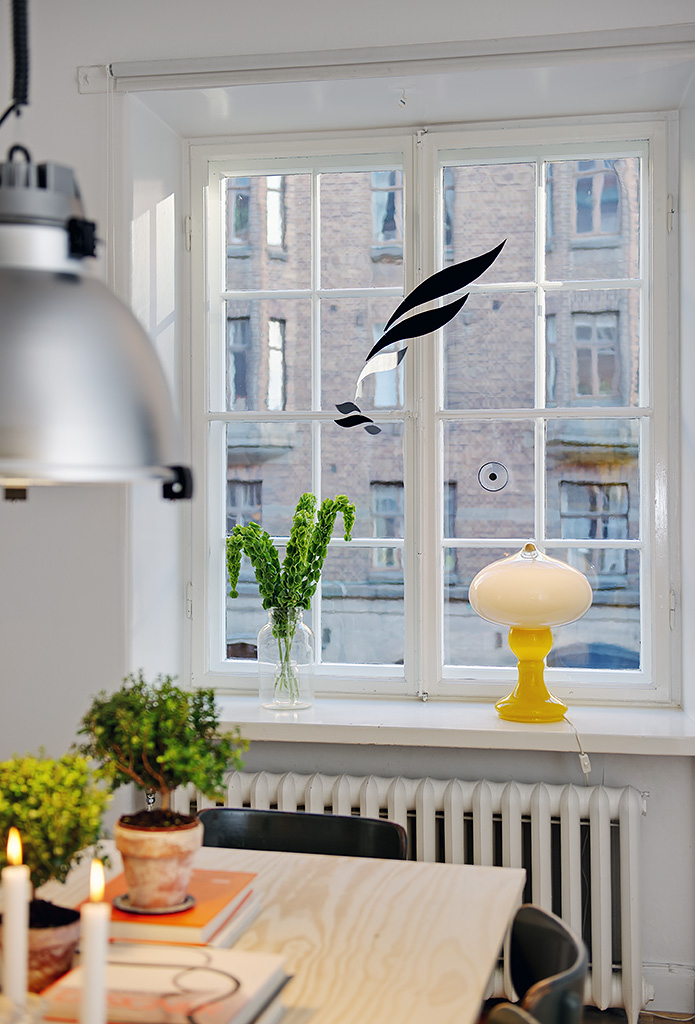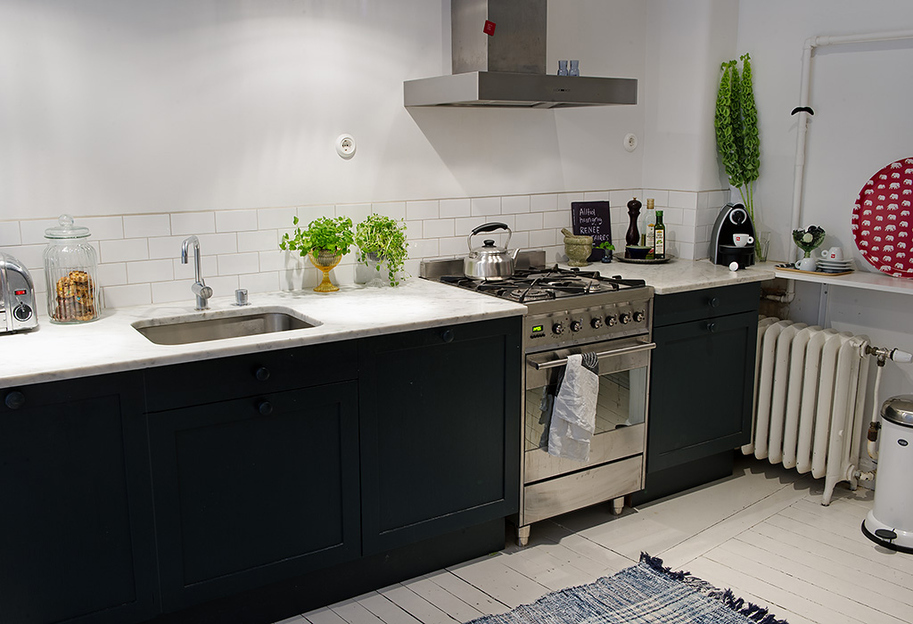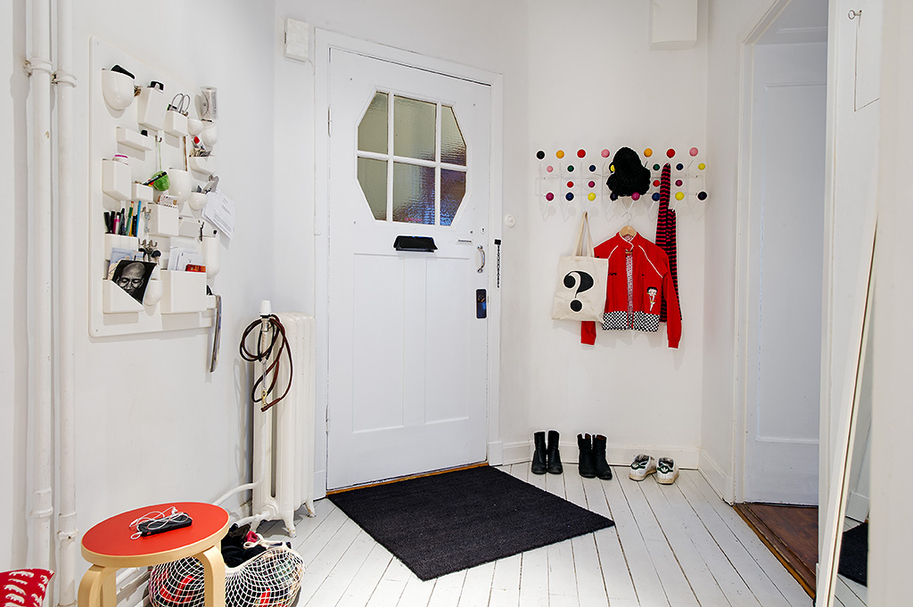 Images: Alvhem