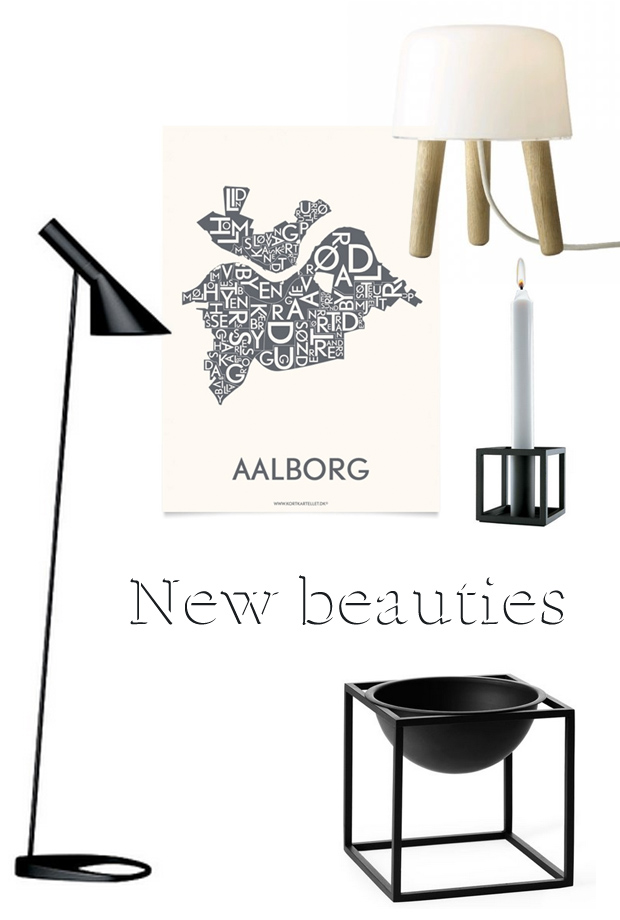 I've been a very lucky girl this season. In the last days of December, we bought a few beautiful design icons for our home. Some of them have been on my wish list for years. I cannot wait for the last things to arrive.
Along with some of our Christmas presents, well now our dining room/my work corner/ our library is coming together. I've hated this part of our home ever since we moved in, because we hadn't found a proper solution yet.
But now I enjoy walking into the room, and I can actually relax, when I'm in here reading or simply relaxing. I don't get lost in thoughts like "Oh, we could add this piece of furniture in here, or this painting". It's a wonderful feeling.
AJ lamp – Milk Lamp – Aalborg print – Kubus 1 – Kubus bowl