I'm a fall/winter kind of girl – no doubt about it. I feel comfortable in knee-long dresses and a cozy cardigan. I almost never wear high heels, and I would pick a pair of sneakers or other similar comfortable shoes any day.
I've got my fall/winter wardrobe pretty much sorted out, however when it comes to spring/summer, well I really need to step it up a bit. If not now, then at least I need something to wear on our trip to Mallorca later this year.
I've put together a few things, which you'll find on my current wishlist/spring shopping list.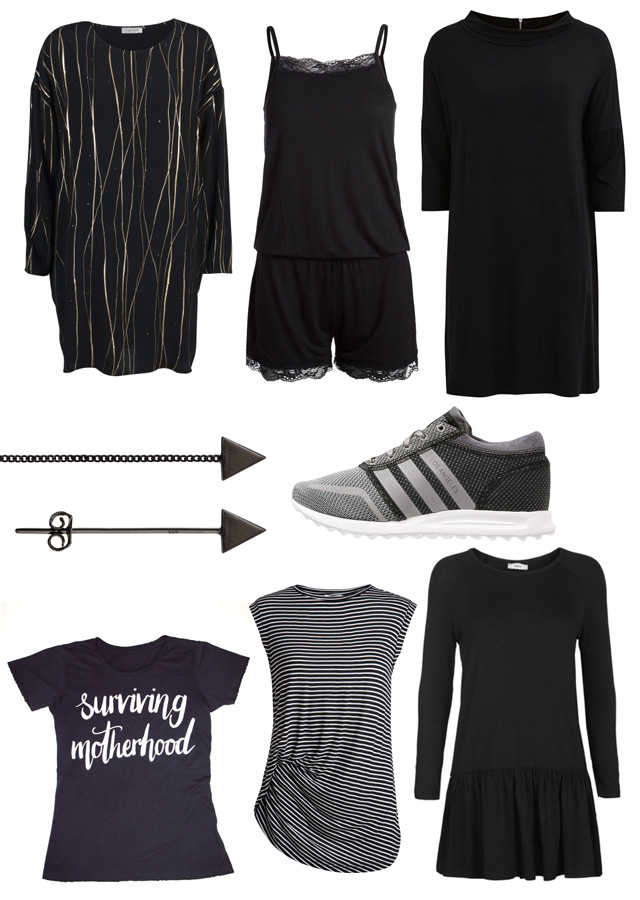 Wishlist
Carla Lines Black dress from Stine Goya 
Black jumpsuit from Pieces
Black Objelsa tunic from Object
Robin plain ear stud & Robin ear chain from lulu badulla
Adidan sneakers from Zalando
Surviving Motherhood tee from Quinn and Fox
Black Knot tee from Pieces
Black Venus dress from Envii
This post contains add links