I'm way behind these days. I've been working on a project, which I had hoped to launch on Valentin's day. But I think it'll have to wait a bit longer. But do stay tuned, because it's almost ready.
Since it's that time of the year (V day and our 6 year anniversary – hint hint) and because I just wanted to save a few things, I just thought I would share a few wishes with you.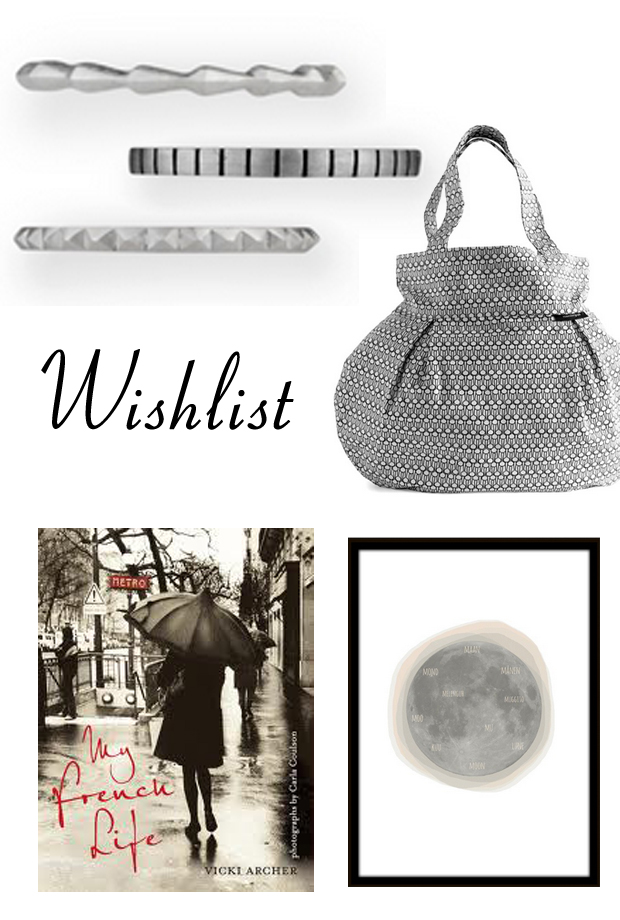 I'm quite fascinated by a new jewellery collection called 6.10. by the Danish blogger Camille Kaasby-Wang. I really like these three rings, and would love to mix and match. And for spring, I would like to carry my things around in this beautiful bea bag from rosenbergCph. I would love to sit back, enjoy a cup of coffe and explore life in France with Vicki Archer in her book My French Life. And last but not least, I want to look at this beautiful moon made by the talented Kerry of Seventy Tree before I go to bed at night.
Have a wonderful night out there.