I love this time of the year. Walking around and looking at all the beautiful trees turning red and orange – I fall in love all over again every year.
This is also the time of the year when I really snuggle up with a cup of warm coffee/ hot chocolate or a cup of tea in my favorite corner and enjoy a good book. I use this time to recharge my batteries and it's an important time of the day for me. Ever since I got into the habit of reading books again I've experienced a greater joy. I love getting lost in some universe and getting to know the different characters. The best feeling (and the worst) is when you find yourself not wanting to read the last couple of pages, because you know this will be the end of the story – and you don't want it to end just yet. That's when I really love reading books.
I've got a long list of books that I want to read this winter. But the other night, when we were visiting my sister-in-law, I got the idea of an advent calendar with books. Somehow, I hadn't spotted the Comoran Strike series. Don't ask me why – it's still a mystery to me. However, there are good things about discovering the series this late. I don't have to wait for the next one to be published. I've been reading a little bit about the series, and I'm pretty sure that it's just what I need for those cold winter days.
With four books in the series so far – well it's the perfect advent calendar gift-set if you ask me. To make it easy for your husband/ best friend/ mother / or whoever buys you an advent calendar, I've collected the entire series right here.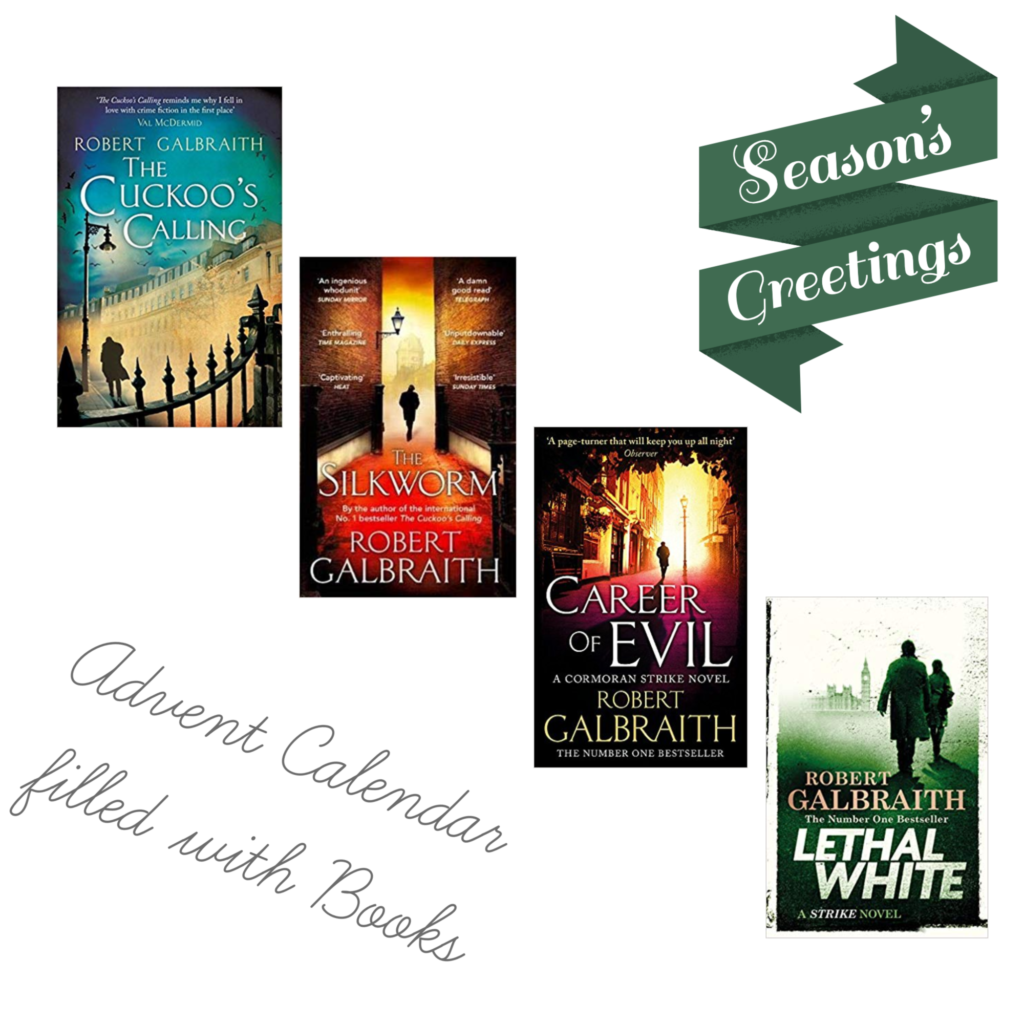 Four Sunday's of Advent (add links)
#1 The Cuckoo's Calling
#2 The Silkworm
#3 Career of Evil
#4 Lethal White