Whether you're going back to school, starting university or simply going back to work after your holiday, I'm sure you're dying to make a few changes in your home office.
I know I am. I've been moving my habitat table around at home, trying out different corners of our dining room/ my office.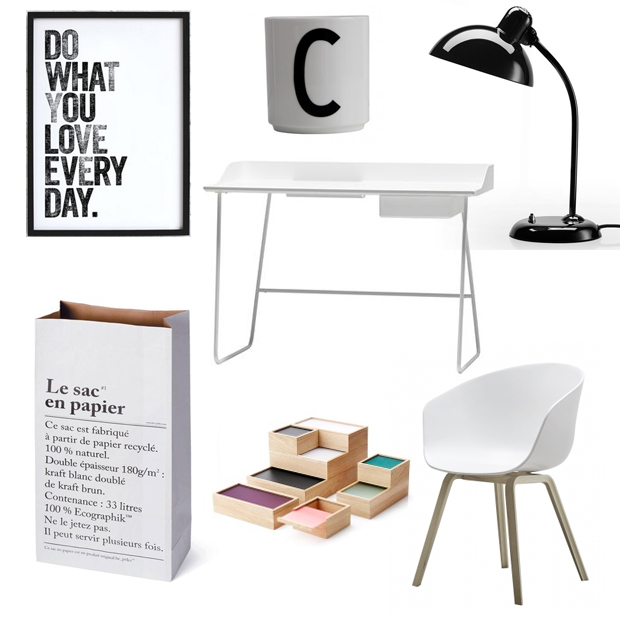 I've made a list of ten things to get you going and inspired for another season at your desk.
First you need to get one of these beautiful Le sac en papier bags. It makes throwing out bits and pieces so much more stylish.
What about the beautiful desk Overtime desk designed by Stina Sandwall
You need a great chair. My pick would be About a Chair from Hay, with a beautiful pillow or a blanket.
A beautiful desk lamp from Kaiser Idell.
You need to buy a special cup just for you. It should be your special work cup and only be used, when you're working. What about one from Design Letters.
Find a print which will inspire you to do your best every day. I would pick something like this one from Etsy.
You need some beautiful stationary. A notebook and pens. I always stash up on Muji pens and notebooks from Søstrene Grene.
A new steel mesh board for all your clippings and inspiration.
You need fresh flowers or green plants to brighten up your day. My pick would either be a black or maybe light pink glass vase from Lyngby Porcelæn.
A few boxes will keep your workspace nice and clutter-free. I'm crazy about the beautiful ObjectBoxes designed by Maya Bille.