I've been looking through a lot of catalogues lately. I'm really looking forward to autumn and all the beautiful new collections out there. I'll pick out a few items from some of my favourite brands in the coming weeks, and show you what I would add to my shopping bag this season.
I'll start off with one of my favourite Danish brands today. I've been looking through ferm living's catalogue quite a few times already. Their latest collection is fantastic, and I find it really hard to contain myself.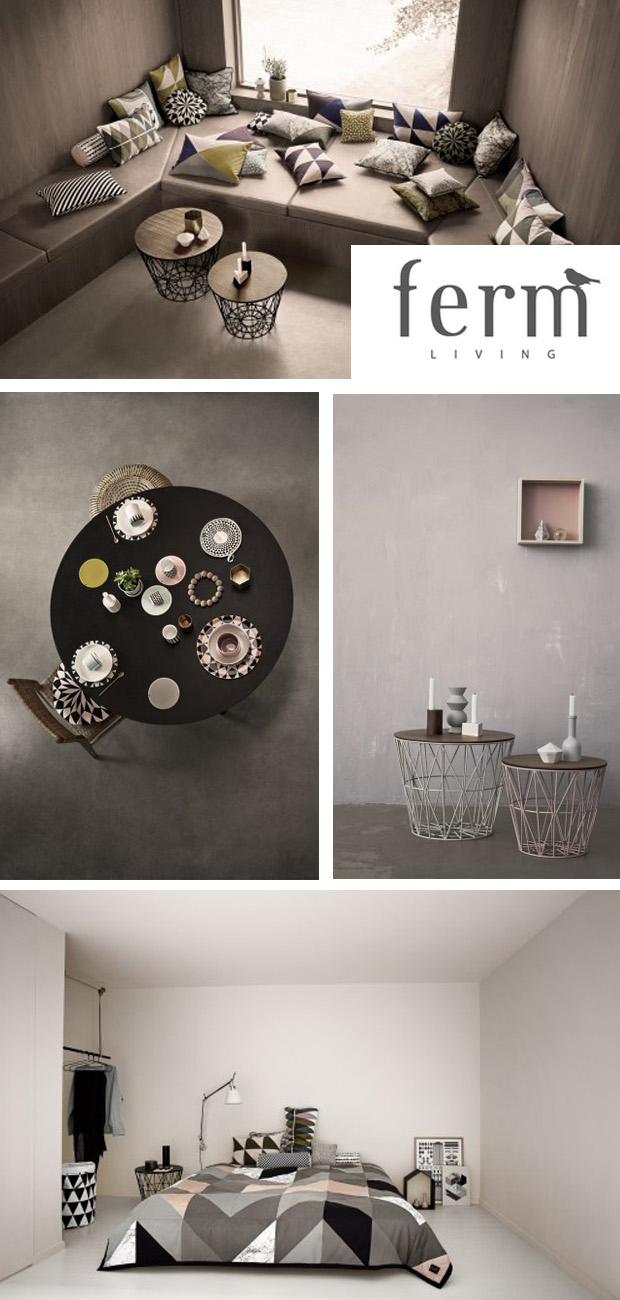 I especially love the wire basket turned into a small table. It would fit right into my daughter's room, or as a new bedside tabe for me. And I'm thinking about adding the new clothes rack to our hallway. Of course, I've also picked out a few things for the kids.
Images: ferm living