Today is the very first day of my summer holiday. It's been quite relaxing and inspiring so far. Right now, I'm enjoying a glass of wine, the kids are in bed, and in a few minutes I'm going to watch Mad Men.
But before I do that, I want to share these pictures with you. The first picture is full of funny details like the painting on the wall above the kitchen cupboards. And it comes as no surprise that I like the String shelves. It's just such a perfect and simple system, and I hope to expand my system even more.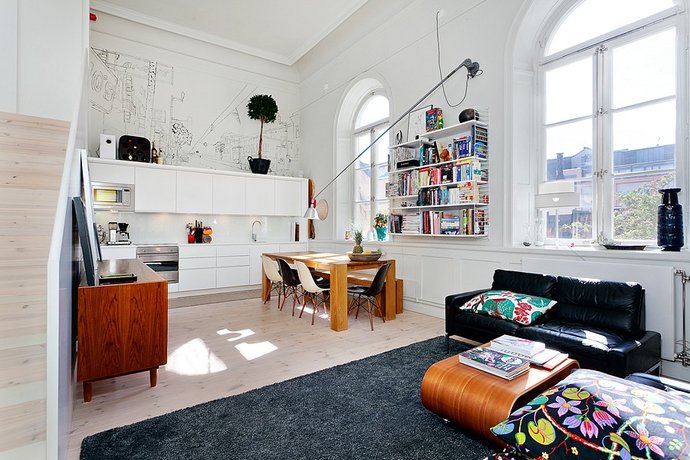 The second picture I like because it just seems full of great corners and the little private 'room' at the end of the room is such a great idea. The ferm Living wallpaper just makes me so happy. I've used it in the kids' room as well, and it's just something that I enjoy every day.
What do you think about these two pictures?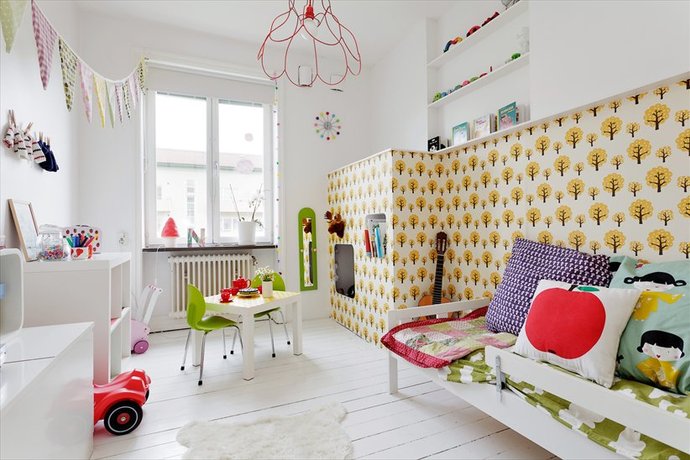 Images: Hemnet