I found this renovated apartment via Åpent Hus in the beginning of September. It's quite an interesting project.
Barcelona studio Miel Arquitectos have completed the renovation of a flat in Barcelona, Spain, divided diagonally by two golden strips. The project is called Santpere47.
The open-plan interior features a staircase with mirrored glass on the risers, creating reflections of the carpeted treads.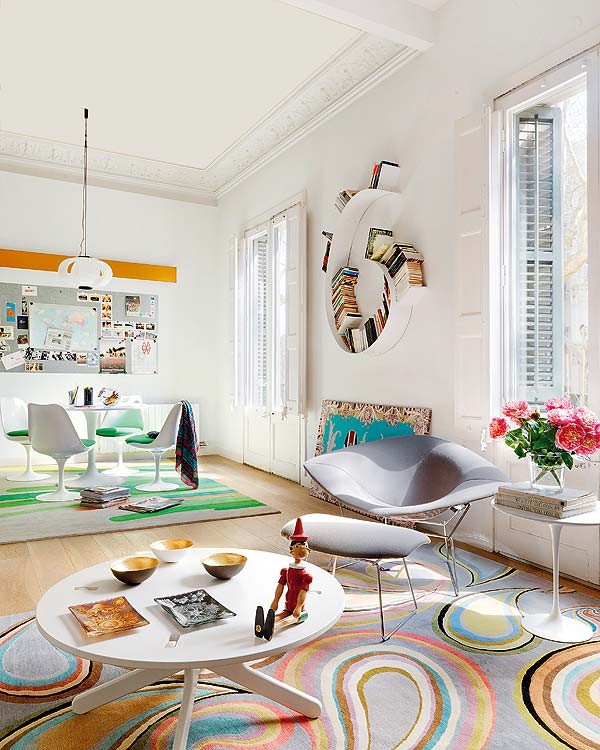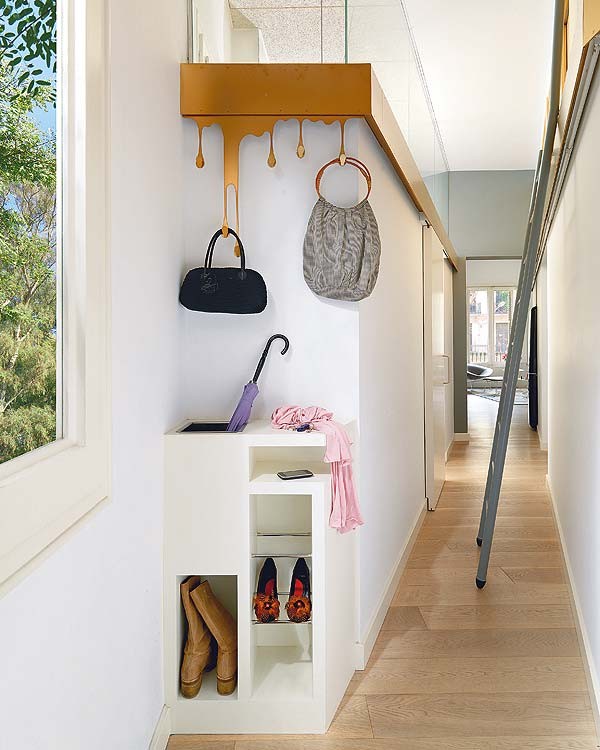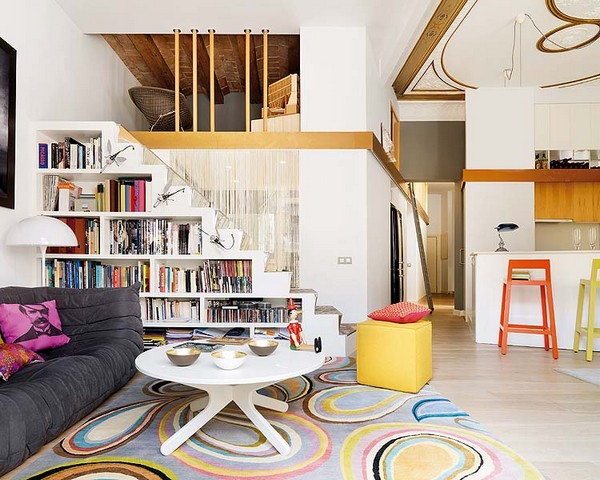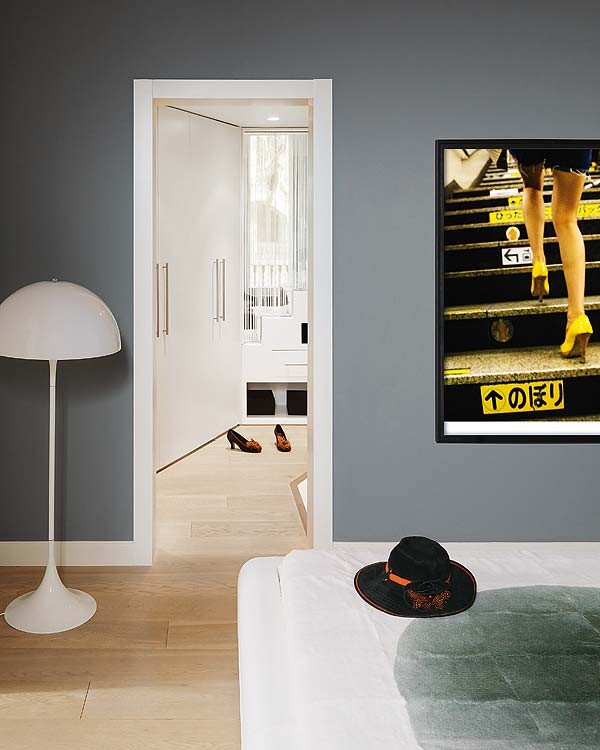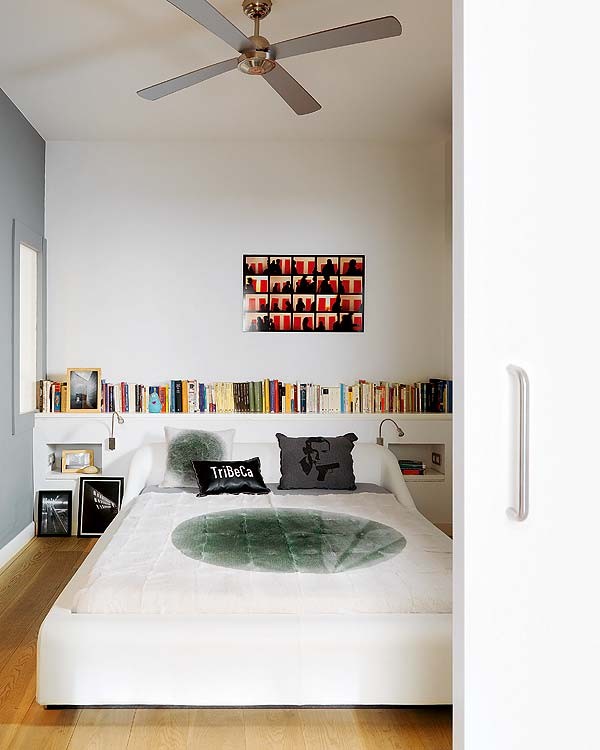 Here's what the architects said about the place: "The alteration of the flat SANTPERE47 is a rereading of the spatial structure of the typical of the end of the 19th century, succession of isolated rooms and disconnected courts."