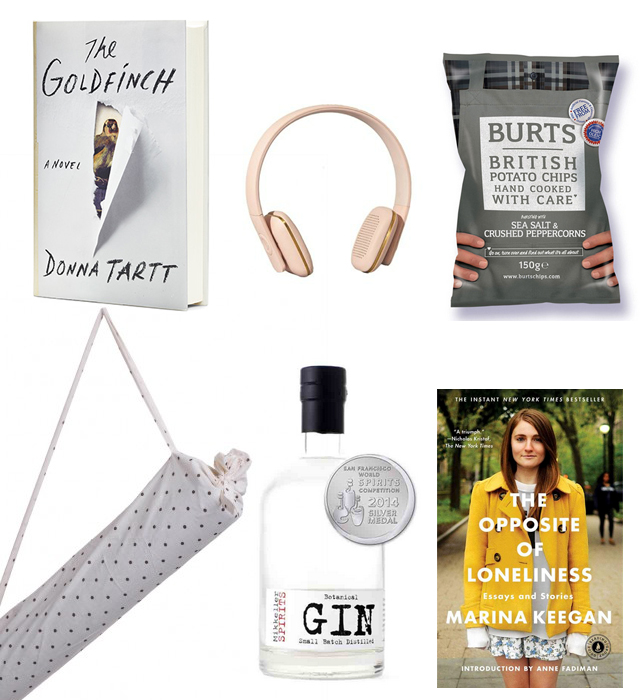 I've got a few important things on my packing list this summer. First on my list is a book, maybe two, depending on what kind of book I'm reading at the moment and my mood when packing. This year, I'll bring The Goldfinch by Donna Tartt. I bought it in Gothenburg last summer, but my husband started reading it before I got the chance, but this summer it's my turn. I'll also bring The Opposite of Loneliness by Marina Keegan.
This year, I'll also bring my yoga mat from moshi moshi mind along with my online yoga instructor Adriene. She's amazing, if you don't know her. I'll also bring a pair of headphones, in order for me to relax and meditate. The dusty pink ones from kreafunk would be perfect.
I will bring a bottle of gin this year as well, or maybe buy one when we get there, if I find something interesting. I see no point in taking a vacation from our Friday Night Gin Club. I might try out the gin from Mikkeller. I'll throw in a good bag of Salt & Pepper chips for the ride, or the first night, when none of us wants to go out and buy them.