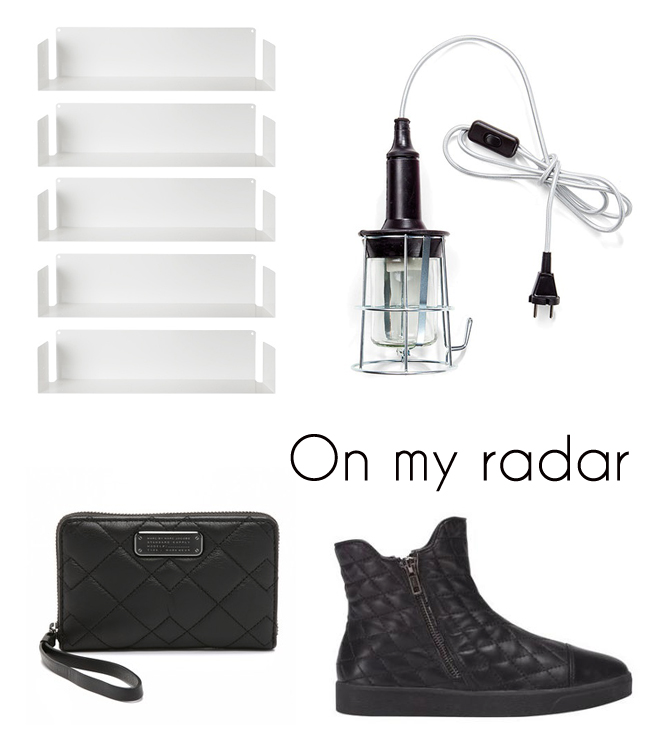 This On my radar post will focus on a few things that I would love to buy this week, actually I've been drooling over these things all week. I bought the shoes Quilt Boot by Sofie Schnoor – and they are in the mail. I cannot wait to try them on.
About a year ago, my husband and I bought two posters – now hanging on the wall in our bedroom – from Monoqi. Ever since, I've been keeping an eye on all of the cool items in the shop. I've fallen in love with two new things. The cool white 5 Judd U Shelves, which would be perfect for all our books. The second thing is the lamp Table Light Silver, which unfortunately is sold out, but it is still very cool.
Last but not least, I've been thinking about the Crosby Quilt Wingman Wallet by Marc By Marc Jacobs. I guess I have a thing for quilt this season. But that said, I really need a small bag for my phone and credit card. This one would be a perfect match.