I'm sitting at our new desk while I write this post. It's been one of those projects, which took way too long to finish, because we couldn't find the right table top. But now that we decided on an Ikea solution (at least for now), I must admit it's quite nice sitting here. In the background the music is playing and I'm about to sit back, enjoy a cup of tea and read a good book before heading off to bed. Another week is just around the corner.
This weekend was a mixture of baking (an amazing cheesecake-brownie with cherries), sleepover, re-decorating, Dok#1, Tuborg Summer (while I still can), good company, coffee with friends, sleeping, making pear-fennel jam, kitchen planning and Hama with the kids.
I'm dreaming of a new kitchen – and I found a few really cool pictures on Stadshem. I really like quite a few details in this flat and the dining room.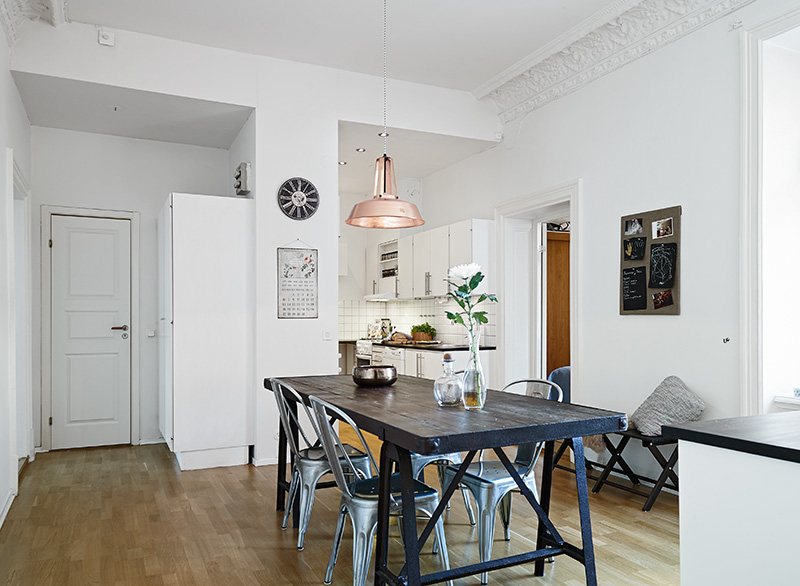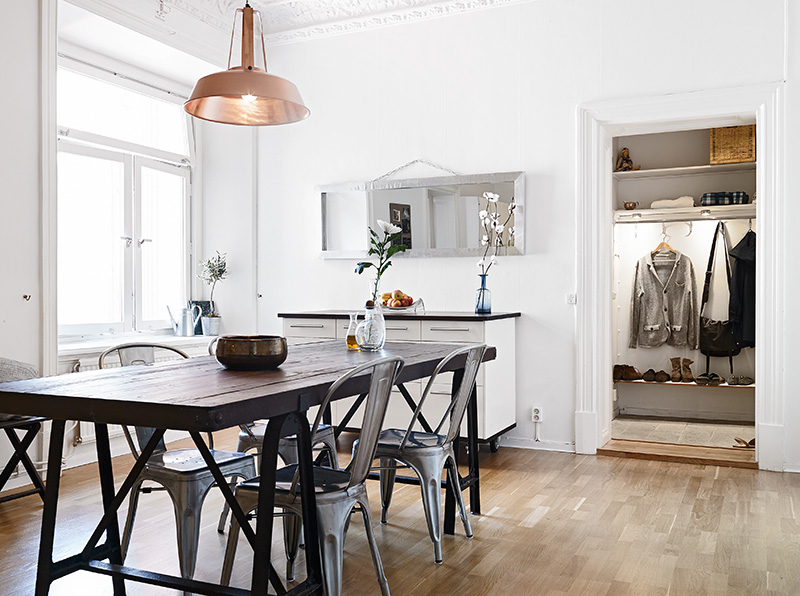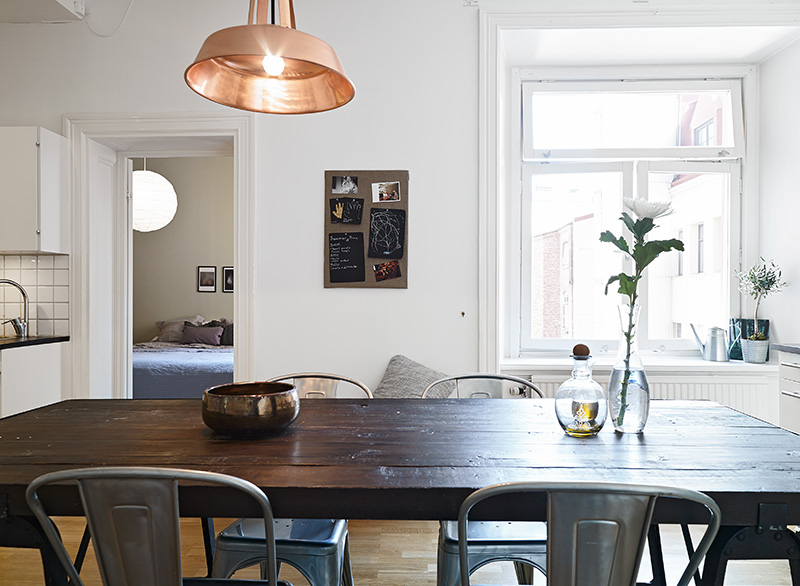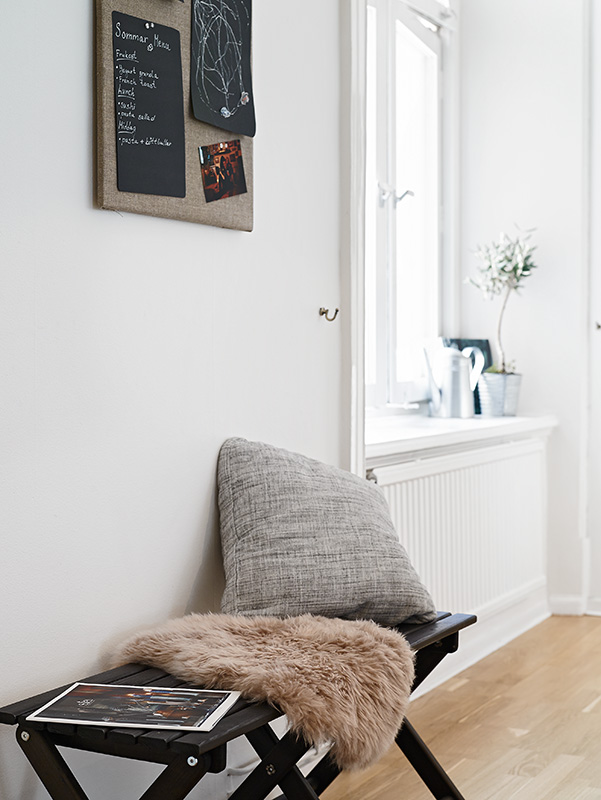 Images: Stadshem