What does the perfect home look like? I'm interested in the different spaces you create in each room. Being a family of four – well we need our own personal space, but we also need spaces around the house, where we can play, read and just hang out together.
Because we're still decorating and moving things around in our new home, I think about this a lot. We're still walking around the house, looking for solutions and getting lots of new ideas. We know that one day,  we'll want a new kitchen and a new bathroom. But that's the huge projects. The tiny and smaller projects take up a lot of time too.
Right now I'm starting to get a bit impatient. I just want all the tiny and small stuff out of the way, so I can move on to the interesting part. I still don't have a proper office corner, and it's starting to bug me. I've got the table, the chair, the view, postcards and pictures for decorating and of course my mac. But I still don't feel a home.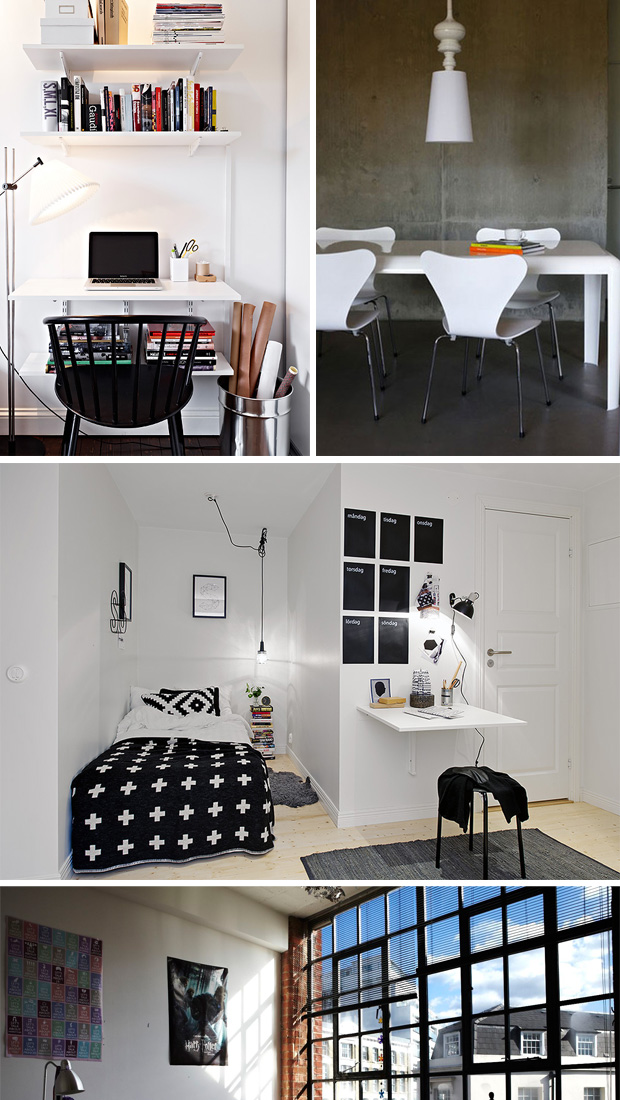 Source: Alvhem – Apartment Therapy – Alvhem – Shootfactory