It seems like the never ending story around here. When you think you're done with the kids' rooms, then it's almost time to start re-decorating again.
Okay, I'm partly to blame, I know. I tend to find cool new solutions, and then I want to implement some of them in their rooms.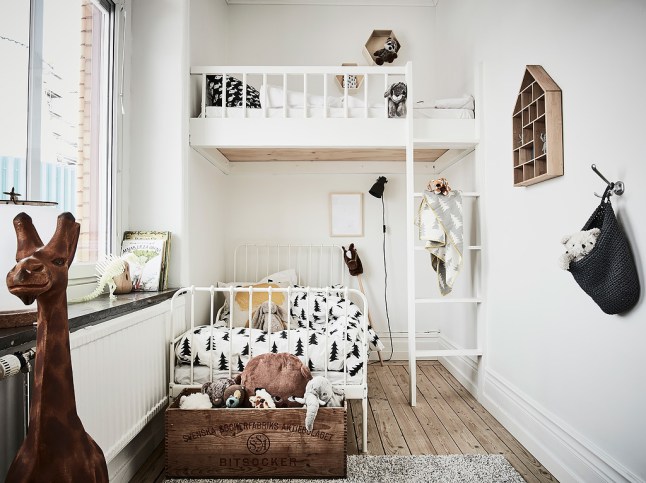 But apart from my ideas, we haven't found the right storage solution either. We keep trying new things, but after a while, we get tired of it. It's either too big, too small, too (insert word), I'm sure we've tried it all.
The beds are another problem. It would be so practical if our daughter had a bigger bed, with storage underneath. A cool solution for our son's room would be a bed like the one in this apartment. It would create the space he needs on the floor, and he would have a nook underneath, where he could have a TV or something similar.
Images via Planete Deco